Lamb, Reds and cozy nights in
As the temperature begins to drop, out come the full-bodied reds and winter warmer recipes. Snuggling up by the fire takes over from the want to get out and about, and eating hearty deliciousness that is rich in flavours and warms you from the inside is high on the priority list.
Nothing screams comfort food quite like Lamb shanks and red wine. So here is our top pick for a lamb shank recipe that is sure to impress and pairs perfectly with a punchy and bold red wine.
What You'll need
2/3 cup (160ml) olive oil
8 x 350g Frenched lamb shanks (ask your butcher to do this)
2 leeks, cut into 1cm pieces
2 onions, chopped
4 garlic cloves, chopped
¼ cup (75g) harissa paste
2 cinnamon quills
2 star anise
1 pinch saffron threads
Finely grated zest and juice of 1 orange
1/2 cup (125ml) white wine
1/2 cup (110g) dried apricots, chopped
2/3 cup (110g) pitted dates, chopped
400g can chickpeas, rinsed, drained
3 x 400g cans chopped tomatoes
2 cups (500ml) chicken stock
100g Sicilian olives
Coriander leaves and chopped smoked almonds to serve
Method
Preheat the oven to 150°C.
Heat 1/3 cup (80ml) oil in a large heavy-based flameproof saucepan with a lid over high heat. In 2 batches, cook the lamb, turning for 8-10 minutes or until evenly browned. Transfer lamb to a plate and set aside. Discard any remaining oil.
Return saucepan to medium-high heat and add remaining 1/3 cup (80ml) oil. Add leek, onion and garlic, and cook, stirring for 4-5 minutes or until softened. Add harissa, cinnamon, star anise, saffron and orange zest, and cook, stirring for 2-3 minutes or until fragrant. Add orange juice and white wine, and bring to the boil.
Cook, scraping the bottom of the saucepan with a wooden spoon, for 2-3 minutes or until wine mixture is reduced by half. Stir in apricots, dates, chickpeas, tomatoes and stock, and bring to the boil.
Return lamb to saucepan, then cover and transfer to oven. Cook for 3 hours 30 minutes or until the meat begins to flake away from the bone.
Increase oven temperature to 200°C and cook, uncovered, for 30-40 minutes or until sauce has reduced and thickened.
Meanwhile, using the palm of your hand, squash olives and discard pits.
Scatter braised lamb with coriander leaves, crushed olives and smoked almonds to serve.
Enjoy


Living the Dream 2019
Every year Raidis Estate winery opens its doors, it's vineyards, and it's hearts to a group of wine enthusiasts who want to live the dream with us and be a winemaker for a day.
It is without a doubt one of our favourite days of the year! It's the day we look forward to most on our yearly calender as we get to share our passion for a sustainable grape to bottle winemaking with a select group of our customers.
Every year at the end of vintage a group of wine lovers travel to the Coonawarra from near and far to see just how we do it. The day's format varies from year to year as it's dependent on mother nature and how kind she is to us, but generally it starts in the vineyards and then moves into the winery for some winemaking activities, either crushing grapes or pressing them into the barrel.
And to top the day off, we share a delicious long lunch with our guests and show them what Raidis Estate and Coonawarra hospitality is all about. Guests on the day will also get an extra special delivery of the wine they've had a hand in making down the track when it is bottled.
These days are special to us, and we love being able to share our life passion and our wine with the guests that join us.
2019 pre-release ticket sales will be in May 2018 and will be exclusive to our Billy Goat club members prior to release to the public. So, to find out more details stay tuned to our social media, and sign up to our Billy Goat club for the pre-release sale exclusive to our members.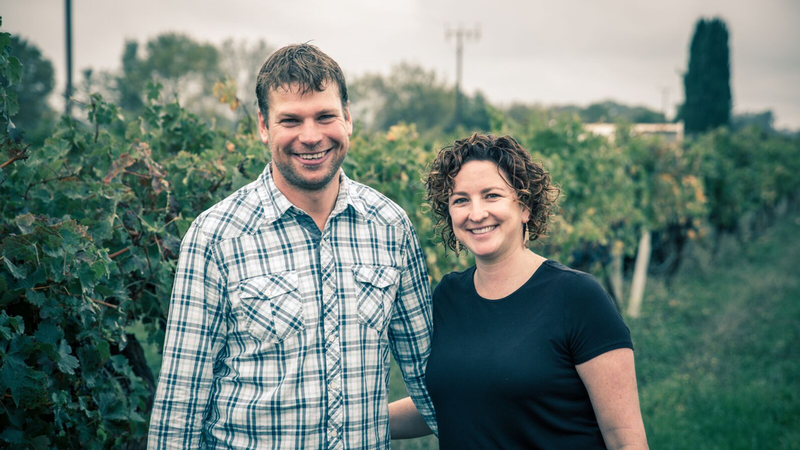 Fall off your fork Brisket!
So we've got exciting news folks! Our 2015 Shiraz has landed, and as the weather cools down, it is the perfect red to pair with this delightful flavour-packed recipe. Done on the BBQ, this dish is oozing with Asian flavours with mushrooms being a big standout in the overall meal.
This brisket will fall off your fork and have you begging for more… Don't believe us? Give it a try and let us know. Both on the Shiraz and the Brisket!
What you'll need:
10 Shiitake mushrooms, 5 soaked in 750 ml boiling water for ½ hr
80 ml (⅓ cup) Soy sauce
6 Garlic cloves, 4 crushed, 2 sliced
1.2 kg Beef brisket
2 tbsp Olive oil
1 Litre of Beef stock
1 Lemongrass stalk, bruised
1 Long red chilli
100g Unsalted butter, chopped
600g mixed Asian mushrooms (such as shiitake, enoki, black fungi)
**Thinly sliced red bird's-eye chillies and coriander leaves, to serve
Method
Place rehydrated shiitake mushrooms and soaking liquid in a large bowl and cool completely. Stir in soy sauce and crushed garlic. Add brisket and turn to coat. Cover with plastic wrap and refrigerate overnight.
Heat oil in a large saucepan or cast-iron pan over medium-high heat. Remove brisket from marinade and pat dry with paper towel, reserving marinade. Add brisket to pan and cook, turning for 5 minutes or until browned all over. Add reserved marinade, beef stock, lemongrass and chilli. Bring to the boil, then reduce heat to low, cover and cook for 3 hours or until brisket is very tender. Remove from heat and allow brisket to cool completely in cooking liquid.
Place remaining 5 dried shiitake mushrooms in a small food processor or spice grinder and process to a fine powder. Place 500 ml cooking liquid in a small saucepan with the ground shiitake mushrooms and simmer over medium heat for 15 minutes or until liquid has reduced by half. Strain through a fine sieve and return liquid to a clean saucepan over low heat. Add 50 g butter, a little at a time and cook, whisking constantly for 10 minutes or until smooth and emulsified. Remove from heat.
Remove brisket from cooking liquid and pat dry with paper towel. Heat a chargrill pan or barbecue to medium-high heat. Add brisket and baste liberally with shiitake glaze. Cook, basting and turning, for 10 minutes or until charred and caramelised. Remove from grill and place on a large serving plate. Pour over any remaining glaze, then loosely cover with foil and set aside to rest for 10 minutes.
Melt remaining 50 g butter in a frying pan over high heat. Add sliced garlic and cook for 1 minute or until fragrant, then add mixed mushrooms and cook for 4 minutes or until softened and coloured. Using two forks, shred brisket and serve with stir-fried mushrooms, scattered with sliced chillies and coriander.
Get cozy and enjoy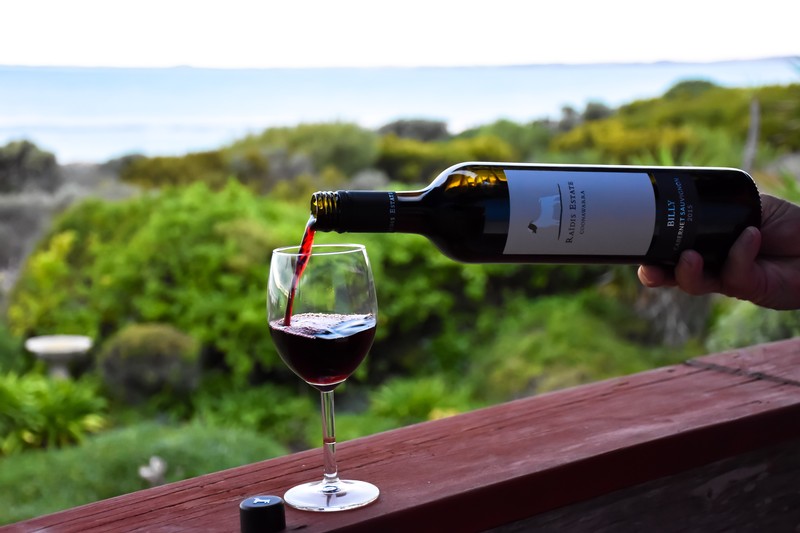 Southeast weather warmers
The colder months are coming, and as we say farewell to summer many Australians go into a sort of hibernation mode, dreaming of summer and warmer days when they can travel and do the things they want to do.
We say don't wait for the warmer months to travel. Winter getaways can be just as fun, if not more so, and there are so many things to do out there that are good for the soul.
If you are looking for a cheeky Autumn or Winter getaway here are our top five.
Head to the beach
Sounds like a crazy idea to head to the beach during the winter months, right? But being in a South Australian coastal town in winter can make for an enjoyable trip. With fewer crowds, think long walks on the beach in jeans and cuddly jumpers, wines in the local pub by the fireplace, shopping in the local stores, and cooking hearty meals in a holiday house. It can also be the perfect trip with a bunch of friends. Spots like Robe and Beachport can make for excellent winter warmers.
Take a cruise down the mighty Murray.
Cruising down the mighty Murray River in a houseboat with the family or a group of friends is the perfect winter getaway. You can stay out of the cold but still watch the scenery drift past while you play board games and drink yummy wines. Get everyone to bring along a quirky bottle of wine and cook a meal to match and make it fun. And, many houseboats have the bonus of outdoor spas which are sure to warm you up.
Wine time
You knew we were going to go there, but visiting a wine region a little bit further away from home base for a couple of days will satisfy your need for a bit of adventure and possibly romance. Days spent wine tasting, long lunches by fireplaces, and sampling delicious red wines are sure to keep you warm. We have beautiful wine regions that are a little further afield and make great destinations for a getaway. Isn't it time you visited the Coonawarra?
Out in nature
Camping is not everyone's cup of tea, but winter camping trips can be full of fun. Open fires, teaching the kids how to cook damper and roast marshmallows. A techno free getaway with no mobile phones or social media and a chance to get cozy in a tent.
Visit a heritage site.
Visit somewhere you've always wanted to go but never made the time to. The Naracoorte caves are a great place to take the kids, teach them some history, and learn something yourself too. The Mount Gambier blue lake is up there with places to visit also.
So, get out there in the cooler months and enjoy all South Australia has on offer.


Basil Pesto Spaghetti
Cooking doesn't always need to be over complicated to impress, in fact when you are using fresh and delicious produce sometimes simple is best. A delightful pasta dish can make a great mid-week dinner or even on the weekend. And is something that works well for the whole family.
Our pick today is a delicious Basil pesto spaghetti recipe that is sure to impress. And we think this pairs perfectly with a crisp, clean Sauvignon Blanc.
Give it a try and let us know what you think:
What You'll need
375g dried express 3-minute spaghetti
2 cups firmly packed basil leaves
2 cloves garlic, crushed
11⁄2 tablespoons pine nuts
1⁄3 cup buttermilk
1⁄2 cup shaved parmesan
3⁄4 cup low-fat cottage cheese
250g punnet cherry tomatoes, quartered
Method
Cook the pasta in plenty of boiling water for 3 minutes, until tender but still firm to the bite. Drain well. Return to the pan.

Meanwhile, place basil, garlic, pine nuts, buttermilk and half the parmesan in a blender or food processor. Blend until combined to make the pesto.

Add pesto and cottage cheese to the hot pasta. Season with salt and black pepper. Toss lightly to combine the mixture.
Sprinkle servings with tomato and the remaining parmesan.
Enjoy


Easter Road Trips
Easter long weekend is fast approaching, and for many Australian families that means packing the kids, all the luggage, the family dog and maybe even the kitchen sink into the car!
You might be getting out of the hustle and bustle of the city for a beach getaway, or heading to spend time with family, and travelling with kids can be anything less than amazing! We hear you… Pass the wine!
Living in the Coonawarra, we are wedged between Adelaide and Melbourne, so travelling road trips are a common occurrence. We know the open road well! So before you buckle everyone into the car here are our hot tips:
Preparation is key
We all know that last minute dash to hit the road heading into a long weekend. So much to do so little time, but it is worth being prepared and having things on hand to keep young minds entertained, some cool tunes to listen to, and snacks. Snacks are super important. If you are travelling through country towns this Easter there may not be a lot open so be prepared. No one likes a hangry traveller.

Plan some breaks
Don't be that person that refuses to stop for anyone! Plan some breaks. There are a lot of cool things to see out there; beautiful natural wonders and some man-made ones as well. We think the Coonalpyn silo art is a winner of a picnic spot if you are heading down from Adelaide, and it'll keep the kids entertained as well.
Entertainment
Goes back to being prepared but if you are travelling with kidlets, have lots of options to keep them entertained. No one wants a fight to break out in the car on the way to Easter break. Bring games, ipads, music or play a good old-fashioned eye spy game.
Stop somewhere new
The number of times we hear "Oh we travel past the Coonawarra all the time on our way to Melbourne" or such and such, is huge. Plan to go somewhere new. Don't just do the same drive on autopilot from your hometown to your beach shack. Explore a little and see what is out there. Deviate from the chosen path once in a while.
Support a local business
Country towns and businesses are the lifeblood of the open roads. Support a local roadhouse, fish and chip shop or winery along the way. Because you are supporting people's livelihoods and helping businesses grow.
Hitting the open road for a long drive is not everyone's idea of fun, but by breaking it up and planning well, it can be less stressful.
And be safe on the roads this Easter.
If you haven't prepared for the road this Easter we can help you out:
GRAB A BILLY BOX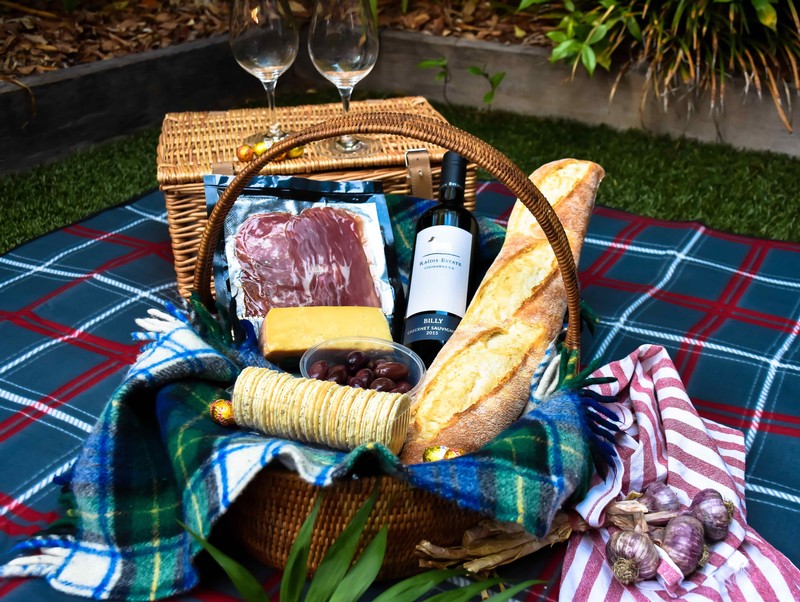 Swinging through the Coonawarra and no idea where to stop and eat on the road?

You can pre-order a 'Billy Box' picnic pack handpicked by the team at Raidis Estate. Items picked by us to get you through the car drives or help you unwind when you reach your destination.

Includes:
Cheese, Bread Stick, Olives, Crackers and sliced meats.

And most importantly a bottle of your favourite Raidis wine – Pick between the Merlot, Cab Sauvignon, Shiraz, Pinot Gris, Riesling or Sauvignon Blanc.

$100 + GST – 24-hour notice on all orders. Please let us know the wine you would like when booking.

AND REMEMBER TO TAG US WHEN YOU OPEN YOUR BILLY BOX, WE'D LOVE TO SEE YOUR SNAPS: #BillyBox #Raidisestate 🎁


Sticky Port Wine Braised Beef Short Ribs
Everyone loves a good Cabernet Sauvignon, and in the Coonawarra, we are experts at making earthy, full-bodied cabernets that go perfectly with a delicious meal.
As we move into the Autumn months the days start to shorten, and cooler nights kick in, so it's the weather for delicious braised Beef ribs, which just so happen to pair perfectly with a Coonawarra Cabernet.
Just a little warning – This recipe takes a little time to prepare and cook, so it's a Sunday night thing. Don't open the bottle of wine at the start of the process cause we'd suggest it will be long gone by the time your delicious Ribs are ready!
Here's a little something that is sure to warm you up.
What You'll need
3½–4 pounds boneless beef short ribs
Pinch of salt
Pinch of pepper
1 cup diced onions
1 cup diced carrots
½ cup diced celery
2 cloves garlic, diced
½ bunch thyme
1 bay leaf
1 bottle red wine
2 cups ruby Port
4 cups veal or chicken stock
Method
Trim short ribs of excess fat, then season with salt and pepper. In large sauté pan over medium-high heat, sear short ribs until golden brown on all sides, about 4 minutes. Remove ribs from pan and place in an ovenproof pot. In same sauté pan over medium heat, place onion, carrots, celery and garlic.
Sauté until golden brown. Add wine, and reduce by half. Add thyme and bay leaf to wine mixture. Pour over ribs, and marinate at least 2–3 hours, or overnight.
Preheat oven to 140c. Warm veal stock or chicken stock and pour over ribs. Cover ovenproof pot with foil or lid. Cook for 3–4 hours, or until fork tender, checking every 45 minutes.
Remove from oven and let cool. Remove and reserve short ribs. Strain cooking liquid into the same pot. Return liquid to stove and skim fat from the top. Simmer over medium heat. Reduce to thick, saucy consistency. Return ribs to pot, glaze and serve.
Serves 6.
Enjoy


Wine Tasting 101
We often forget as winemakers that wine tasting is an art, and not everyone knows how to taste wine, pair it with food, and get the best out of the wine they consume. For those in the industry, we live and breath it daily so we sometimes, rightly or wrongly assume that everyone understands how to taste wine when they walk into our Cellar Door.
Sure most people know how to drink it, but knowing how to taste wine properly helps your customers really pick the wines that they want to buy and gives them the confidence to try different things.
So here are our top wine tasting 101 tips.

Look
Check out the colour and hue. You can tell a lot about the wine by looking at it. Does it have legs? Can you see through it? You will be able to judge a lot of wines before you put them in your mouth regarding the age and quality.
Smell
So much of what you think you taste comes from smell. So learning to smell the wine in the glass helps significantly in deciding if you like a wine or not. By smelling the wine, you are preparing your brain for the wine you are about to taste.
To better understand this concept, block your nose while you take a sip of your wine. What do you taste? Now taste the wine without your nose blocked after smelling it in the glass for a little bit. Does it taste different?
Taste
Our tongues can detect sweet, salty, sour, or bitter (and umami). All wines are going to have some sourness because grapes all inherently have some acid. This varies with climate and grape type.
And this contributes to why wine can taste so different to different people, and why people love some wines while others hate them.
Do you like what you are tasting? What flavours can you taste? A wine's taste will be affected by the area that the grapes are grown. It's referred to as 'terrior'.
Think
Did the wine taste balanced or out of balance (i.e. too acidic, too alcoholic, too tannic, too sweet)? When a wine is in balance all of the different aspects meld seamlessly into each other. Did it have a nice lingering flavour/ taste that you want another sip, or was it too sharp for your taste?
Think about what you like about the wine and what food it might go well with, as this is always a good indication that it might be a winner. When you can visualise a dish to have with that wine, it sets up the whole experience as your brain takes you on a journey.
And also don't let the thoughts of others affect your judgement. There is no right or wrong with what you like. Just because everyone else likes a wine doesn't mean you have to. We all have different taste and likes, and that's what makes everyone different.
Wine is very subjective to the drinker, but if we can urge you to do one thing it's to try something you haven't tried before; you might be surprised how much you like it.
And enjoy, because it's supposed to be fun!


Celebrate Coonawarra Vintage with us!
The grapes are being picked, and the hard work is happening in all the wineries around the Coonawarra to get fruit from the vineyard and into the bottle for you to enjoy.
Excited and Exhausted are two words that come to mind, but we love what we do!
The region is abuzz with vintage fever. And we are ready to celebrate a new year of wine in the best way we know how; with two days of fun as four of our region's wineries open their doors to visitors during the peak of grape harvest. And to give you a glimpse of what vintage is like with our annual 'After Dark weekend' April 13th and 14th. We are one of those lucky wineries!
We know we harp on about how good chief and MasterChef Chris's charcoal grill is, but well, the reason for that is because it is that good! With mouth-watering eats on offer, delicious wines and fun times to be had with good friends, it seems like the best way to spend your Saturday the 14th, don't you think?
We have buses available from Mount Gambier, and we promise a night of fun and a darn good feed.
We hope to see you there.
$40 ticket includes Entry, Dinner & Riedel wine glass for you to keep.
$10 ticket includes Entry & Riedel wine glass for you to keep.
TRANSPORT
$15 - Return Bus from Mount Gambier.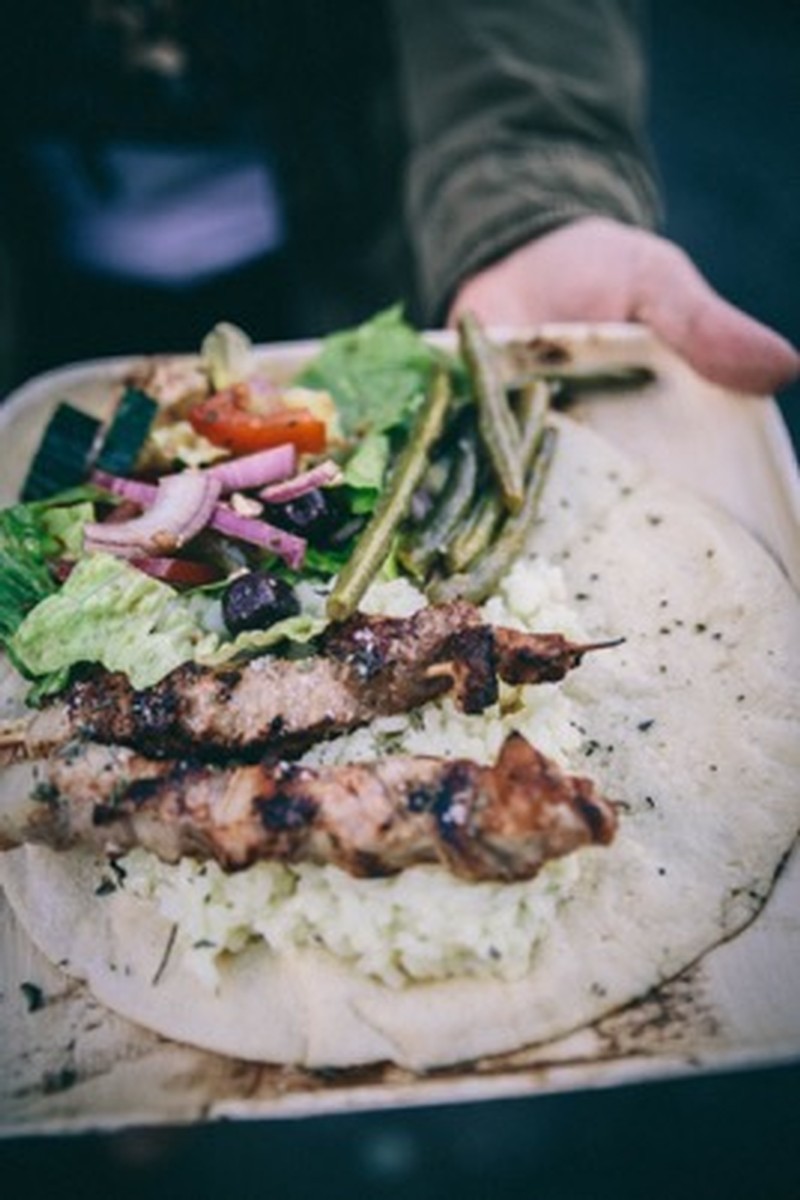 Five hot tips for creating the ultimate entertaining platter.
Platters are one of the best ways to start a dinner party, have an easy meal with friends, or just as an excuse to overindulge and enjoy some decadence on a Friday night. The beauty of having a platter is it's a casual way to dine, and you get to try a bit of everything.
There is an art to creating a great platter, and matching that platter with a cracking wine will be sure to set you up for an awesome evening.
Platters should be mouth-watering, colourful and full of delicious produce (hopefully as local as possible).
Here are our top-five hot tips for putting together a cracking platter for any occasion.
Theme
Have a theme to your platter. Is it a grazing platter, antipasto, dessert platter or a decadent cheese platter? Always choose a theme to suit your occasion and stick with it. If you are doing up a grazing platter, you might have a mixture of hard and soft cheeses, savoury items, fruit and even veggies. Whereas a dessert platter will be a bit more decadent with dark chocolate, fruits, rich cheeses and fresh figs.
Colour and texture are a must
Platters should be fun, pretty and visually pleasing, so think about pops of colour when planning out your platter. If you are doing a cheese platter, throw on some strawberries or blueberries to add a pop of colour. And think about different textures. If you have soft cheeses, maybe use harder crackers, and vice versa.
Servingware
Choose the right kind of plate, wooden board or platter dish that will make the colours of your food pop. Sometimes using a platter board a little smaller than what you think you need will work better, as it will appear fuller and more luscious. Always start with the largest items like cheeses, etc. and then fill in spaces.
Itty bitty dishes are your friend
Using some little dishes on the platter board is a great way to hold dips, olives and other smaller items. Recently we stayed at a beach house with very few dip containers, but heaps of old china. Using beautiful old teacups with funky patterns can add a wow factor to your platter.
Flavours
Mix and match flavours that are different so that you don't end up with an overly sweet, or excessively savoury platter. Salty vs sweet. Sweet blueberries and salty caper berries next to each other can go well and don't be afraid to add a bit of spice on there with spicy goat cheese or something similar.
And of course, another flavour you will be dying to add will be a delicious bottle of wine.
Happy plattering.