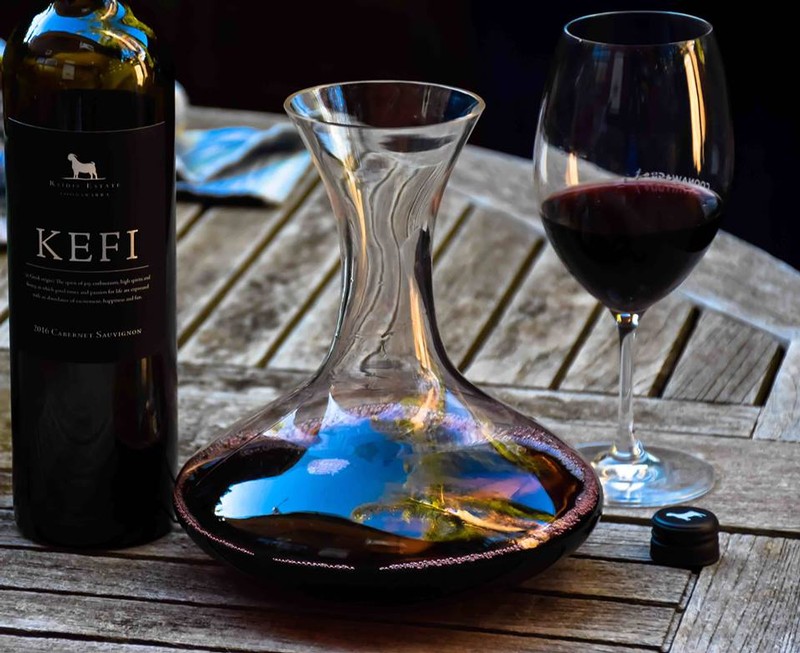 We often have people ask us why do we decant a wine? And, when should we decant, or not decant?
We thought the best way to answer this is by explaining what decanting does to a wine.
In winemaking, air contact with the wine is both a friend and a foe for a winemaker. Various stages of the process require air contact (for some very technical reasons) as without it they wouldn't happen.
Once the grape juice is fermented into wine, we try to keep air away from the finished wine as much as possible. The reason is that air causes the release of the beautiful flavours and aromas that we all love in our wines, which is great at the right time. However, once they are released they are lost forever, so we try to retain them in the wine until you open it.
After the wine has been in the bottle for a while, those beautiful flavours and aromas can become hidden until air is once again exposed to the wine, which is why we decant; to release those hidden gems! In general, the longer the wine has been in the bottle, the more hidden that deliciousness becomes and the greater the need to add the air before it is consumed.
We suggest as a rule of thumb; less than a year or two in the bottle, no need to decant. Longer than that in the bottle then it should be decanted.
And this goes for whites as well as reds. Most people think only reds should be decanted. This is mainly because we tend to drink our whites as young wines, whereas reds we're happy to age a bit more.
So, next time you're thinking should I decant the wine, remember the above, and if you're still in doubt, give the wine a sniff. If you can smell the beautiful aromatics then no need to decant, and if they're hiding, give it a decant first and enjoy!

A hand in the vineyard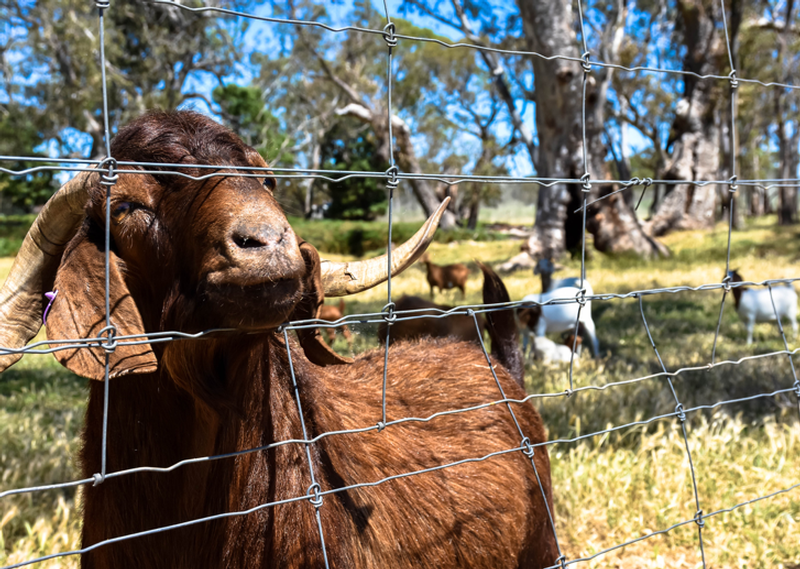 At Raidis Estate winery we are passionate about making the best quality wines possible, and being an estate grown winery, we strive to deliver a great product from vine to bottle.
We are passionately involved in the whole process of growing the grapes and making the wine, so we can ensure a quality product and a great wine for you to enjoy with family and friends.
As part of our aim to be as sustainable as possible, we allow our family goats into the vineyards after we've hand selected the fruit to eat the remaining grapes.
These guys are serious vineyard hands, and this process helps to keep the vineyard clean and minimises disease pressure in the growing season.
The goats eat grass & weeds during the winter too so that we don't need to spray or slash during this period. They are a winemaker's best friend!
And at the moment, our goats are back doing what they do best. They've recently moved into our vineyards now that vintage is done to eat all the leftover grapes and weeds, and clean up our vines ready for the next growing season.
If you are heading to Coonawarra, pop by to have a taste of some Raidis Estate wines, and while you're there you might also get to meet a goat or two and see these workers in action.

Winter warming platter ideas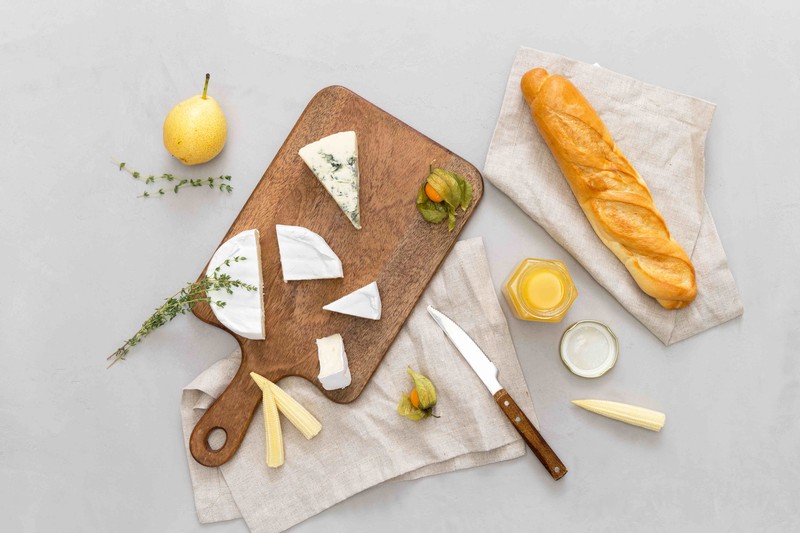 As the weather cools and we run for the warmth of our homes to snuggle up by the fireplace, it is the perfect time for at-home entertaining. Sunday night dinner with friends and red wines by the fireplace sounds just perfect to us.
Plattering in Winter and Autumn needs to bring a little bit more warmth and spice than easy, breezy summer platters.
So here are our top suggestions:
Warm olives and gooey warm cheeses
Warm up some Kalamata olives in the oven as there is nothing better than warm olives… And consider heating your favourite cheeses as well; wrap a wheel of your favourite brie in puff pastry and bake it! Delish.
Add some mini quesadillas
Quesadillas are quick and easy to make and delicious to boot. Adding warm things to a platter will help warm up your guests just as much as the red wine and laughter by the fireplace.
Winter veggies
Make the most of the winter goodness by pre-roasting some delicious winter veggies such as carrot sticks, zucchini, and baby beets with some herbs and spices; they will be delish!
Soul-warming chorizo
Some pan-fried chorizo with a squeeze of lime is sure to impress your guests on a cold winters night.
Paired with an earthy and full-bodied red, you will be warm, fed and happy.
Happy plattering.
Cheers!

Mama Goat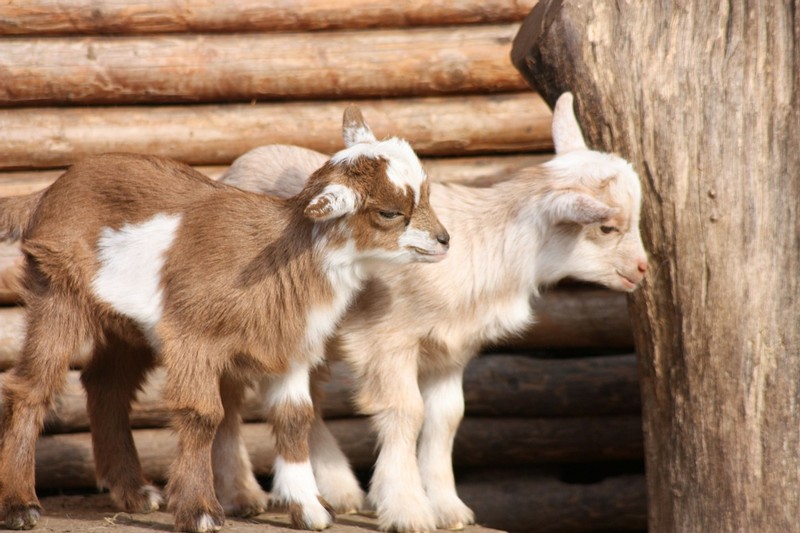 We all love our Mama Goats; they do so much for us! They love us unconditionally, put up with our bad moods, and they know just the right thing to say at the right time, whether we like it or not. Mother's Day is the perfect time to say thanks to Mum, but it doesn't need to be a time to go over the top. Here are our top things to do with your Mama Goat this Mother's Day.
Cook Mum a meal
That could be brekky in bed, a salmon salad for lunch, or a delicious home cooked dinner. Your Mum will surely be impressed. Check out some of our other blogs for recipe ideas.
Take Mum out for the day
We are thinking winery visits, picnic in the park, or just out for a Sunday drive. Mum will love to just spend time with you and enjoy the day.
Plant a tree or veggie patch
With sustainability in mind, we love the idea of planting a tree or flowers or even a veggie patch with Mum this Mother's Day. It's something that will last a whole lot longer than a bunch of flowers.
Buy her something she will love
Buy Mum something that she loves this Mother's Day. That could be something she's always wanted; a voucher for a spa day, or maybe even a nice drop of her favourite wine. Our Cheeky Goat Pinot Gris or Mama Goat Merlot will go down a treat.
Showing Mum that you think she tops this Mother's Day will make her feel all special. At the end of the day, the gift of time with your mum is the best gift you can give.

Lamb, Reds and cozy nights in
As the temperature begins to drop, out come the full-bodied reds and winter warmer recipes. Snuggling up by the fire takes over from the want to get out and about, and eating hearty deliciousness that is rich in flavours and warms you from the inside is high on the priority list.
Nothing screams comfort food quite like Lamb shanks and red wine. So here is our top pick for a lamb shank recipe that is sure to impress and pairs perfectly with a punchy and bold red wine.
What You'll need
2/3 cup (160ml) olive oil
8 x 350g Frenched lamb shanks (ask your butcher to do this)
2 leeks, cut into 1cm pieces
2 onions, chopped
4 garlic cloves, chopped
¼ cup (75g) harissa paste
2 cinnamon quills
2 star anise
1 pinch saffron threads
Finely grated zest and juice of 1 orange
1/2 cup (125ml) white wine
1/2 cup (110g) dried apricots, chopped
2/3 cup (110g) pitted dates, chopped
400g can chickpeas, rinsed, drained
3 x 400g cans chopped tomatoes
2 cups (500ml) chicken stock
100g Sicilian olives
Coriander leaves and chopped smoked almonds to serve
Method
Preheat the oven to 150°C.
Heat 1/3 cup (80ml) oil in a large heavy-based flameproof saucepan with a lid over high heat. In 2 batches, cook the lamb, turning for 8-10 minutes or until evenly browned. Transfer lamb to a plate and set aside. Discard any remaining oil.
Return saucepan to medium-high heat and add remaining 1/3 cup (80ml) oil. Add leek, onion and garlic, and cook, stirring for 4-5 minutes or until softened. Add harissa, cinnamon, star anise, saffron and orange zest, and cook, stirring for 2-3 minutes or until fragrant. Add orange juice and white wine, and bring to the boil.
Cook, scraping the bottom of the saucepan with a wooden spoon, for 2-3 minutes or until wine mixture is reduced by half. Stir in apricots, dates, chickpeas, tomatoes and stock, and bring to the boil.
Return lamb to saucepan, then cover and transfer to oven. Cook for 3 hours 30 minutes or until the meat begins to flake away from the bone.
Increase oven temperature to 200°C and cook, uncovered, for 30-40 minutes or until sauce has reduced and thickened.
Meanwhile, using the palm of your hand, squash olives and discard pits.
Scatter braised lamb with coriander leaves, crushed olives and smoked almonds to serve.
Enjoy


Living the Dream 2019
Every year Raidis Estate winery opens its doors, it's vineyards, and it's hearts to a group of wine enthusiasts who want to live the dream with us and be a winemaker for a day.
It is without a doubt one of our favourite days of the year! It's the day we look forward to most on our yearly calender as we get to share our passion for a sustainable grape to bottle winemaking with a select group of our customers.
Every year at the end of vintage a group of wine lovers travel to the Coonawarra from near and far to see just how we do it. The day's format varies from year to year as it's dependent on mother nature and how kind she is to us, but generally it starts in the vineyards and then moves into the winery for some winemaking activities, either crushing grapes or pressing them into the barrel.
And to top the day off, we share a delicious long lunch with our guests and show them what Raidis Estate and Coonawarra hospitality is all about. Guests on the day will also get an extra special delivery of the wine they've had a hand in making down the track when it is bottled.
These days are special to us, and we love being able to share our life passion and our wine with the guests that join us.
2019 pre-release ticket sales will be in May 2018 and will be exclusive to our Billy Goat club members prior to release to the public. So, to find out more details stay tuned to our social media, and sign up to our Billy Goat club for the pre-release sale exclusive to our members.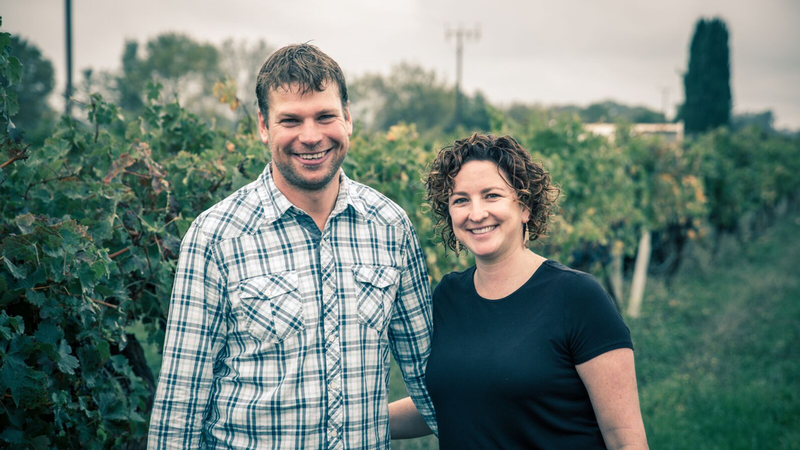 Fall off your fork Brisket!
So we've got exciting news folks! Our 2015 Shiraz has landed, and as the weather cools down, it is the perfect red to pair with this delightful flavour-packed recipe. Done on the BBQ, this dish is oozing with Asian flavours with mushrooms being a big standout in the overall meal.
This brisket will fall off your fork and have you begging for more… Don't believe us? Give it a try and let us know. Both on the Shiraz and the Brisket!
What you'll need:
10 Shiitake mushrooms, 5 soaked in 750 ml boiling water for ½ hr
80 ml (⅓ cup) Soy sauce
6 Garlic cloves, 4 crushed, 2 sliced
1.2 kg Beef brisket
2 tbsp Olive oil
1 Litre of Beef stock
1 Lemongrass stalk, bruised
1 Long red chilli
100g Unsalted butter, chopped
600g mixed Asian mushrooms (such as shiitake, enoki, black fungi)
**Thinly sliced red bird's-eye chillies and coriander leaves, to serve
Method
Place rehydrated shiitake mushrooms and soaking liquid in a large bowl and cool completely. Stir in soy sauce and crushed garlic. Add brisket and turn to coat. Cover with plastic wrap and refrigerate overnight.
Heat oil in a large saucepan or cast-iron pan over medium-high heat. Remove brisket from marinade and pat dry with paper towel, reserving marinade. Add brisket to pan and cook, turning for 5 minutes or until browned all over. Add reserved marinade, beef stock, lemongrass and chilli. Bring to the boil, then reduce heat to low, cover and cook for 3 hours or until brisket is very tender. Remove from heat and allow brisket to cool completely in cooking liquid.
Place remaining 5 dried shiitake mushrooms in a small food processor or spice grinder and process to a fine powder. Place 500 ml cooking liquid in a small saucepan with the ground shiitake mushrooms and simmer over medium heat for 15 minutes or until liquid has reduced by half. Strain through a fine sieve and return liquid to a clean saucepan over low heat. Add 50 g butter, a little at a time and cook, whisking constantly for 10 minutes or until smooth and emulsified. Remove from heat.
Remove brisket from cooking liquid and pat dry with paper towel. Heat a chargrill pan or barbecue to medium-high heat. Add brisket and baste liberally with shiitake glaze. Cook, basting and turning, for 10 minutes or until charred and caramelised. Remove from grill and place on a large serving plate. Pour over any remaining glaze, then loosely cover with foil and set aside to rest for 10 minutes.
Melt remaining 50 g butter in a frying pan over high heat. Add sliced garlic and cook for 1 minute or until fragrant, then add mixed mushrooms and cook for 4 minutes or until softened and coloured. Using two forks, shred brisket and serve with stir-fried mushrooms, scattered with sliced chillies and coriander.
Get cozy and enjoy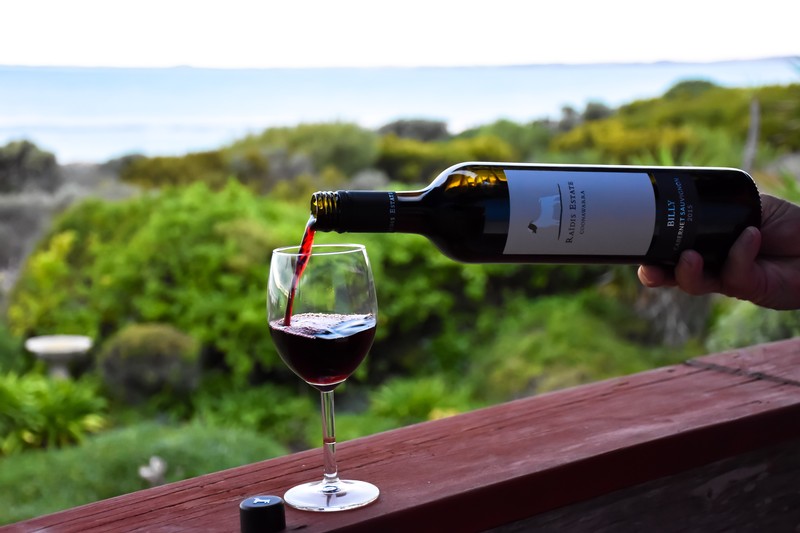 Southeast weather warmers
The colder months are coming, and as we say farewell to summer many Australians go into a sort of hibernation mode, dreaming of summer and warmer days when they can travel and do the things they want to do.
We say don't wait for the warmer months to travel. Winter getaways can be just as fun, if not more so, and there are so many things to do out there that are good for the soul.
If you are looking for a cheeky Autumn or Winter getaway here are our top five.
Head to the beach
Sounds like a crazy idea to head to the beach during the winter months, right? But being in a South Australian coastal town in winter can make for an enjoyable trip. With fewer crowds, think long walks on the beach in jeans and cuddly jumpers, wines in the local pub by the fireplace, shopping in the local stores, and cooking hearty meals in a holiday house. It can also be the perfect trip with a bunch of friends. Spots like Robe and Beachport can make for excellent winter warmers.
Take a cruise down the mighty Murray.
Cruising down the mighty Murray River in a houseboat with the family or a group of friends is the perfect winter getaway. You can stay out of the cold but still watch the scenery drift past while you play board games and drink yummy wines. Get everyone to bring along a quirky bottle of wine and cook a meal to match and make it fun. And, many houseboats have the bonus of outdoor spas which are sure to warm you up.
Wine time
You knew we were going to go there, but visiting a wine region a little bit further away from home base for a couple of days will satisfy your need for a bit of adventure and possibly romance. Days spent wine tasting, long lunches by fireplaces, and sampling delicious red wines are sure to keep you warm. We have beautiful wine regions that are a little further afield and make great destinations for a getaway. Isn't it time you visited the Coonawarra?
Out in nature
Camping is not everyone's cup of tea, but winter camping trips can be full of fun. Open fires, teaching the kids how to cook damper and roast marshmallows. A techno free getaway with no mobile phones or social media and a chance to get cozy in a tent.
Visit a heritage site.
Visit somewhere you've always wanted to go but never made the time to. The Naracoorte caves are a great place to take the kids, teach them some history, and learn something yourself too. The Mount Gambier blue lake is up there with places to visit also.
So, get out there in the cooler months and enjoy all South Australia has on offer.


Basil Pesto Spaghetti
Cooking doesn't always need to be over complicated to impress, in fact when you are using fresh and delicious produce sometimes simple is best. A delightful pasta dish can make a great mid-week dinner or even on the weekend. And is something that works well for the whole family.
Our pick today is a delicious Basil pesto spaghetti recipe that is sure to impress. And we think this pairs perfectly with a crisp, clean Sauvignon Blanc.
Give it a try and let us know what you think:
What You'll need
375g dried express 3-minute spaghetti
2 cups firmly packed basil leaves
2 cloves garlic, crushed
11⁄2 tablespoons pine nuts
1⁄3 cup buttermilk
1⁄2 cup shaved parmesan
3⁄4 cup low-fat cottage cheese
250g punnet cherry tomatoes, quartered
Method
Cook the pasta in plenty of boiling water for 3 minutes, until tender but still firm to the bite. Drain well. Return to the pan.

Meanwhile, place basil, garlic, pine nuts, buttermilk and half the parmesan in a blender or food processor. Blend until combined to make the pesto.

Add pesto and cottage cheese to the hot pasta. Season with salt and black pepper. Toss lightly to combine the mixture.
Sprinkle servings with tomato and the remaining parmesan.
Enjoy


Easter Road Trips
Easter long weekend is fast approaching, and for many Australian families that means packing the kids, all the luggage, the family dog and maybe even the kitchen sink into the car!
You might be getting out of the hustle and bustle of the city for a beach getaway, or heading to spend time with family, and travelling with kids can be anything less than amazing! We hear you… Pass the wine!
Living in the Coonawarra, we are wedged between Adelaide and Melbourne, so travelling road trips are a common occurrence. We know the open road well! So before you buckle everyone into the car here are our hot tips:
Preparation is key
We all know that last minute dash to hit the road heading into a long weekend. So much to do so little time, but it is worth being prepared and having things on hand to keep young minds entertained, some cool tunes to listen to, and snacks. Snacks are super important. If you are travelling through country towns this Easter there may not be a lot open so be prepared. No one likes a hangry traveller.

Plan some breaks
Don't be that person that refuses to stop for anyone! Plan some breaks. There are a lot of cool things to see out there; beautiful natural wonders and some man-made ones as well. We think the Coonalpyn silo art is a winner of a picnic spot if you are heading down from Adelaide, and it'll keep the kids entertained as well.
Entertainment
Goes back to being prepared but if you are travelling with kidlets, have lots of options to keep them entertained. No one wants a fight to break out in the car on the way to Easter break. Bring games, ipads, music or play a good old-fashioned eye spy game.
Stop somewhere new
The number of times we hear "Oh we travel past the Coonawarra all the time on our way to Melbourne" or such and such, is huge. Plan to go somewhere new. Don't just do the same drive on autopilot from your hometown to your beach shack. Explore a little and see what is out there. Deviate from the chosen path once in a while.
Support a local business
Country towns and businesses are the lifeblood of the open roads. Support a local roadhouse, fish and chip shop or winery along the way. Because you are supporting people's livelihoods and helping businesses grow.
Hitting the open road for a long drive is not everyone's idea of fun, but by breaking it up and planning well, it can be less stressful.
And be safe on the roads this Easter.
If you haven't prepared for the road this Easter we can help you out:
GRAB A BILLY BOX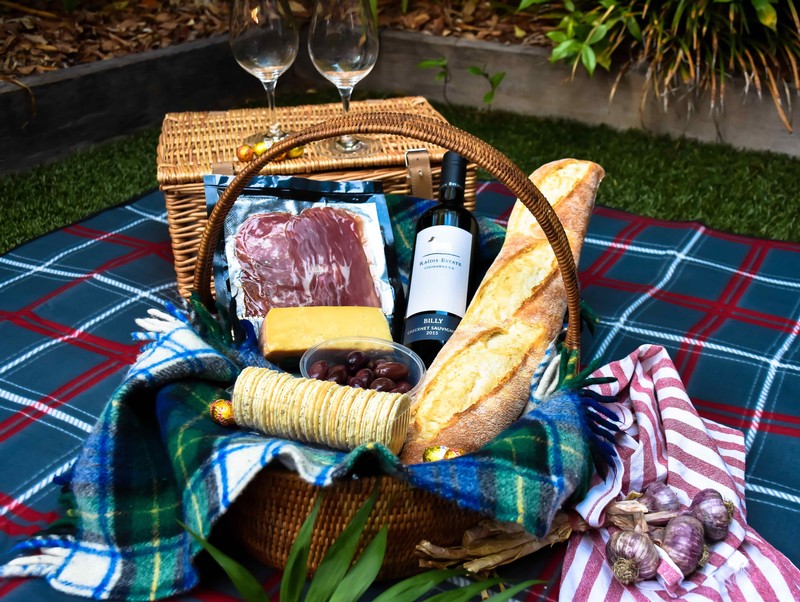 Swinging through the Coonawarra and no idea where to stop and eat on the road?

You can pre-order a 'Billy Box' picnic pack handpicked by the team at Raidis Estate. Items picked by us to get you through the car drives or help you unwind when you reach your destination.

Includes:
Cheese, Bread Stick, Olives, Crackers and sliced meats.

And most importantly a bottle of your favourite Raidis wine – Pick between the Merlot, Cab Sauvignon, Shiraz, Pinot Gris, Riesling or Sauvignon Blanc.

$100 + GST – 24-hour notice on all orders. Please let us know the wine you would like when booking.

AND REMEMBER TO TAG US WHEN YOU OPEN YOUR BILLY BOX, WE'D LOVE TO SEE YOUR SNAPS: #BillyBox #Raidisestate 🎁