Sticky Port Wine Braised Beef Short Ribs
Everyone loves a good Cabernet Sauvignon, and in the Coonawarra, we are experts at making earthy, full-bodied cabernets that go perfectly with a delicious meal.
As we move into the Autumn months the days start to shorten, and cooler nights kick in, so it's the weather for delicious braised Beef ribs, which just so happen to pair perfectly with a Coonawarra Cabernet.
Just a little warning – This recipe takes a little time to prepare and cook, so it's a Sunday night thing. Don't open the bottle of wine at the start of the process cause we'd suggest it will be long gone by the time your delicious Ribs are ready!
Here's a little something that is sure to warm you up.
What You'll need
3½–4 pounds boneless beef short ribs
Pinch of salt
Pinch of pepper
1 cup diced onions
1 cup diced carrots
½ cup diced celery
2 cloves garlic, diced
½ bunch thyme
1 bay leaf
1 bottle red wine
2 cups ruby Port
4 cups veal or chicken stock
Method
Trim short ribs of excess fat, then season with salt and pepper. In large sauté pan over medium-high heat, sear short ribs until golden brown on all sides, about 4 minutes. Remove ribs from pan and place in an ovenproof pot. In same sauté pan over medium heat, place onion, carrots, celery and garlic.
Sauté until golden brown. Add wine, and reduce by half. Add thyme and bay leaf to wine mixture. Pour over ribs, and marinate at least 2–3 hours, or overnight.
Preheat oven to 140c. Warm veal stock or chicken stock and pour over ribs. Cover ovenproof pot with foil or lid. Cook for 3–4 hours, or until fork tender, checking every 45 minutes.
Remove from oven and let cool. Remove and reserve short ribs. Strain cooking liquid into the same pot. Return liquid to stove and skim fat from the top. Simmer over medium heat. Reduce to thick, saucy consistency. Return ribs to pot, glaze and serve.
Serves 6.
Enjoy


Wine Tasting 101
We often forget as winemakers that wine tasting is an art, and not everyone knows how to taste wine, pair it with food, and get the best out of the wine they consume. For those in the industry, we live and breath it daily so we sometimes, rightly or wrongly assume that everyone understands how to taste wine when they walk into our Cellar Door.
Sure most people know how to drink it, but knowing how to taste wine properly helps your customers really pick the wines that they want to buy and gives them the confidence to try different things.
So here are our top wine tasting 101 tips.

Look
Check out the colour and hue. You can tell a lot about the wine by looking at it. Does it have legs? Can you see through it? You will be able to judge a lot of wines before you put them in your mouth regarding the age and quality.
Smell
So much of what you think you taste comes from smell. So learning to smell the wine in the glass helps significantly in deciding if you like a wine or not. By smelling the wine, you are preparing your brain for the wine you are about to taste.
To better understand this concept, block your nose while you take a sip of your wine. What do you taste? Now taste the wine without your nose blocked after smelling it in the glass for a little bit. Does it taste different?
Taste
Our tongues can detect sweet, salty, sour, or bitter (and umami). All wines are going to have some sourness because grapes all inherently have some acid. This varies with climate and grape type.
And this contributes to why wine can taste so different to different people, and why people love some wines while others hate them.
Do you like what you are tasting? What flavours can you taste? A wine's taste will be affected by the area that the grapes are grown. It's referred to as 'terrior'.
Think
Did the wine taste balanced or out of balance (i.e. too acidic, too alcoholic, too tannic, too sweet)? When a wine is in balance all of the different aspects meld seamlessly into each other. Did it have a nice lingering flavour/ taste that you want another sip, or was it too sharp for your taste?
Think about what you like about the wine and what food it might go well with, as this is always a good indication that it might be a winner. When you can visualise a dish to have with that wine, it sets up the whole experience as your brain takes you on a journey.
And also don't let the thoughts of others affect your judgement. There is no right or wrong with what you like. Just because everyone else likes a wine doesn't mean you have to. We all have different taste and likes, and that's what makes everyone different.
Wine is very subjective to the drinker, but if we can urge you to do one thing it's to try something you haven't tried before; you might be surprised how much you like it.
And enjoy, because it's supposed to be fun!


Celebrate Coonawarra Vintage with us!
The grapes are being picked, and the hard work is happening in all the wineries around the Coonawarra to get fruit from the vineyard and into the bottle for you to enjoy.
Excited and Exhausted are two words that come to mind, but we love what we do!
The region is abuzz with vintage fever. And we are ready to celebrate a new year of wine in the best way we know how; with two days of fun as four of our region's wineries open their doors to visitors during the peak of grape harvest. And to give you a glimpse of what vintage is like with our annual 'After Dark weekend' April 13th and 14th. We are one of those lucky wineries!
We know we harp on about how good chief and MasterChef Chris's charcoal grill is, but well, the reason for that is because it is that good! With mouth-watering eats on offer, delicious wines and fun times to be had with good friends, it seems like the best way to spend your Saturday the 14th, don't you think?
We have buses available from Mount Gambier, and we promise a night of fun and a darn good feed.
We hope to see you there.
$40 ticket includes Entry, Dinner & Riedel wine glass for you to keep.
$10 ticket includes Entry & Riedel wine glass for you to keep.
TRANSPORT
$15 - Return Bus from Mount Gambier.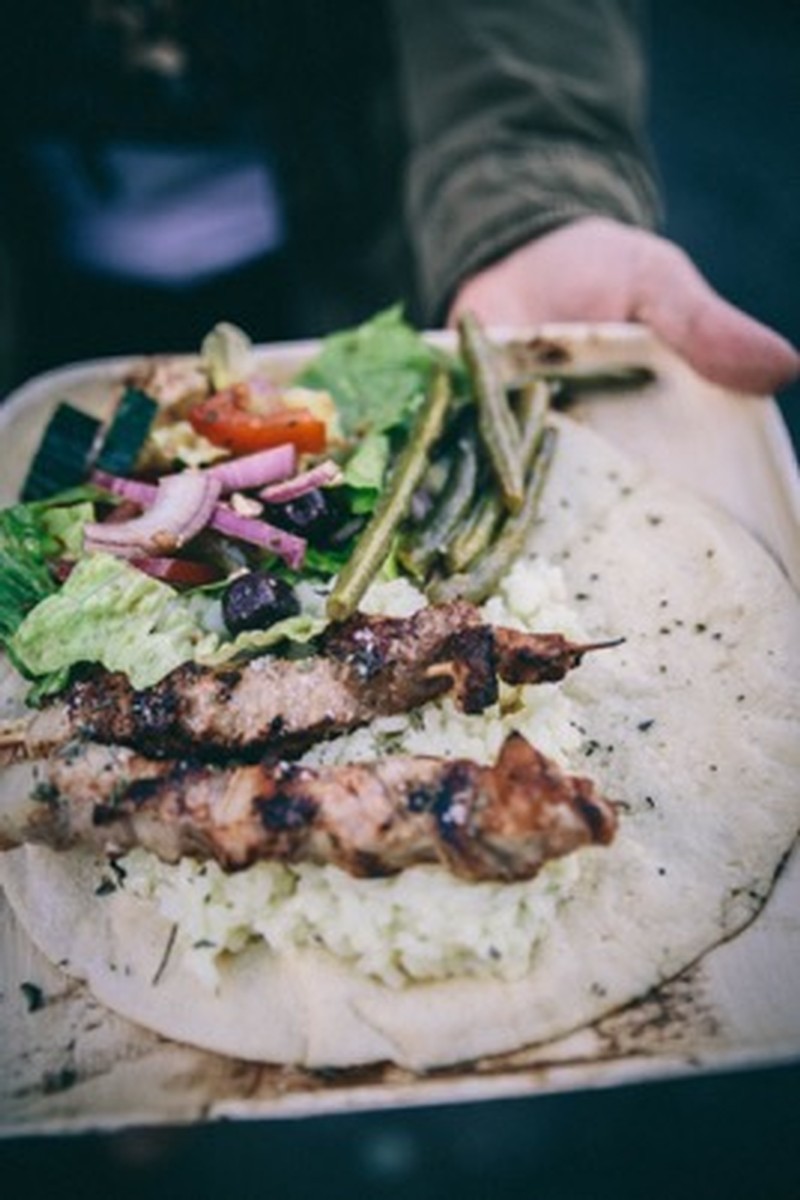 Five hot tips for creating the ultimate entertaining platter.
Platters are one of the best ways to start a dinner party, have an easy meal with friends, or just as an excuse to overindulge and enjoy some decadence on a Friday night. The beauty of having a platter is it's a casual way to dine, and you get to try a bit of everything.
There is an art to creating a great platter, and matching that platter with a cracking wine will be sure to set you up for an awesome evening.
Platters should be mouth-watering, colourful and full of delicious produce (hopefully as local as possible).
Here are our top-five hot tips for putting together a cracking platter for any occasion.
Theme
Have a theme to your platter. Is it a grazing platter, antipasto, dessert platter or a decadent cheese platter? Always choose a theme to suit your occasion and stick with it. If you are doing up a grazing platter, you might have a mixture of hard and soft cheeses, savoury items, fruit and even veggies. Whereas a dessert platter will be a bit more decadent with dark chocolate, fruits, rich cheeses and fresh figs.
Colour and texture are a must
Platters should be fun, pretty and visually pleasing, so think about pops of colour when planning out your platter. If you are doing a cheese platter, throw on some strawberries or blueberries to add a pop of colour. And think about different textures. If you have soft cheeses, maybe use harder crackers, and vice versa.
Servingware
Choose the right kind of plate, wooden board or platter dish that will make the colours of your food pop. Sometimes using a platter board a little smaller than what you think you need will work better, as it will appear fuller and more luscious. Always start with the largest items like cheeses, etc. and then fill in spaces.
Itty bitty dishes are your friend
Using some little dishes on the platter board is a great way to hold dips, olives and other smaller items. Recently we stayed at a beach house with very few dip containers, but heaps of old china. Using beautiful old teacups with funky patterns can add a wow factor to your platter.
Flavours
Mix and match flavours that are different so that you don't end up with an overly sweet, or excessively savoury platter. Salty vs sweet. Sweet blueberries and salty caper berries next to each other can go well and don't be afraid to add a bit of spice on there with spicy goat cheese or something similar.
And of course, another flavour you will be dying to add will be a delicious bottle of wine.
Happy plattering.

Love a Raidis Wine
Are you a Raidis Wine lover? Do you have a favourite drop or two? We craft our wines from the grape to the bottle with a lot of passion and care to get them just right. It's a labour of love, a lifestyle, and is what gets us out of bed in the morning.
So we'd love to hear your thoughts on the wines too!
Tell us your thoughts about the taste, characters and the details in our wines by either popping a review on our website, sharing and tagging your Raidis Estate wine adventures on social media, or sending us a note via email. We even like your funny stories about why the wine was opened, who you enjoyed it with, and how. All your feedback is much appreciated and helps us create wines in the future that we know you will love and enjoy.
So if you fancy a Raidis Estate drop, send us some review love!
There are 3 x 3 packs of wine to WIN over the next three months, so get reviewing.
We'd love to hear all about your wine adventures with Raidis Estate.
Tag us: #raidisestate #livingtheraidisdream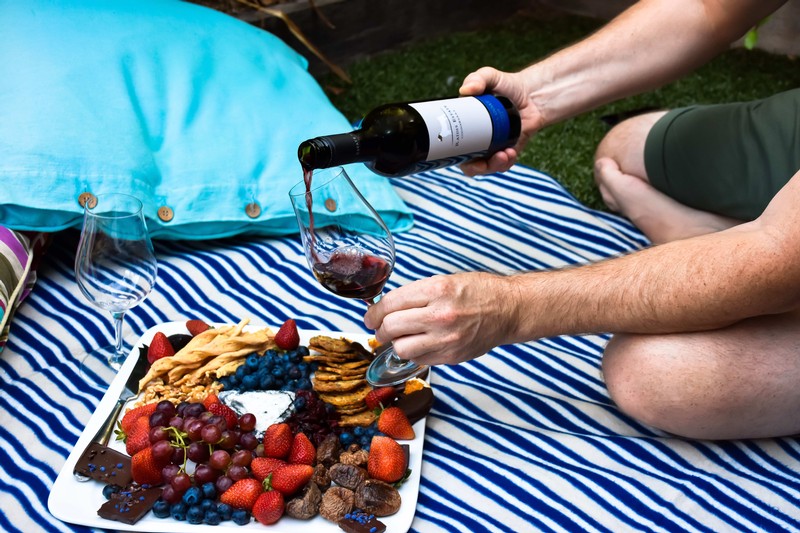 Happy V-Day Lovers
With V-Day fast approaching, deciding how to celebrate can be hard; do you brave the restaurants? Buy flowers? Or our favourite.... get some wine!
It's not a day that needs to be over complicated! It can be fun and spent at home with your beloved.
To go with a delicious Raidis Estate wine purchase, how about an easy to make mussel pasta dish that is sure to WOW?!?
Raidis Estate to the rescue!
What You'll Need

1 x Onion diced
5 x Cloves of garlic
1 tsp Chilli paste
6 Full Anchovies
¼ Cup Capers
1 Large tin of Diced Tomatoes
½ Cup of pitted Black Olives
A couple of handfuls of pasta – Homemade or store bought
1 Bag of Mussels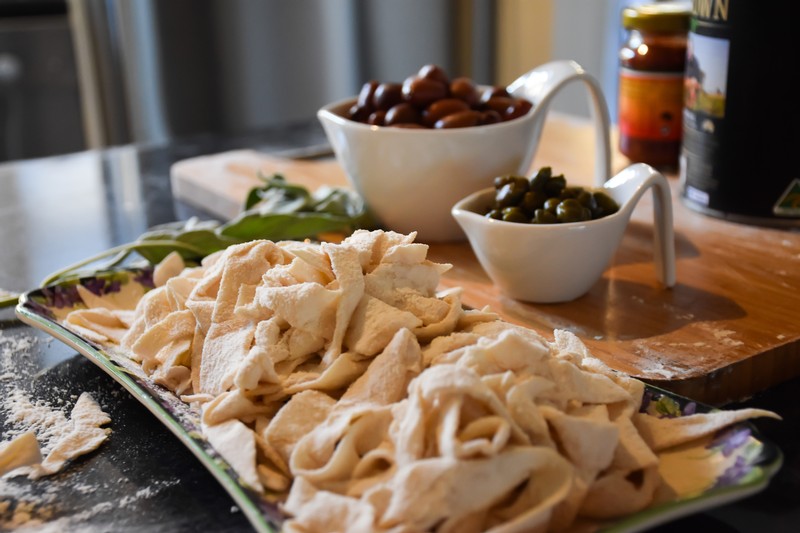 Method
Finely dice up onions and garlic, and fry in a large frying pan on stovetop with some heated olive oil. Once they are lightly browned, add the tomatoes, capers, olives, chilli paste and anchovies.
Meanwhile, in a separate saucepan bring a pot of boiling water to the boil and cook up pasta according to instructions or till Al-dente if homemade.
Cook sauce for 3-5 mins (or until lightly reduced) on a medium simmer and then add mussels to the sauce, cook for another 5mins with a lid on the saucepan (or until mussels are cooked).
Drain the pasta and return to the saucepan, toss pasta in olive oil and add into the mussel sauce mix.
Serve in a large bowl with crusty bread on the side and a delicious glass of Raidis wine.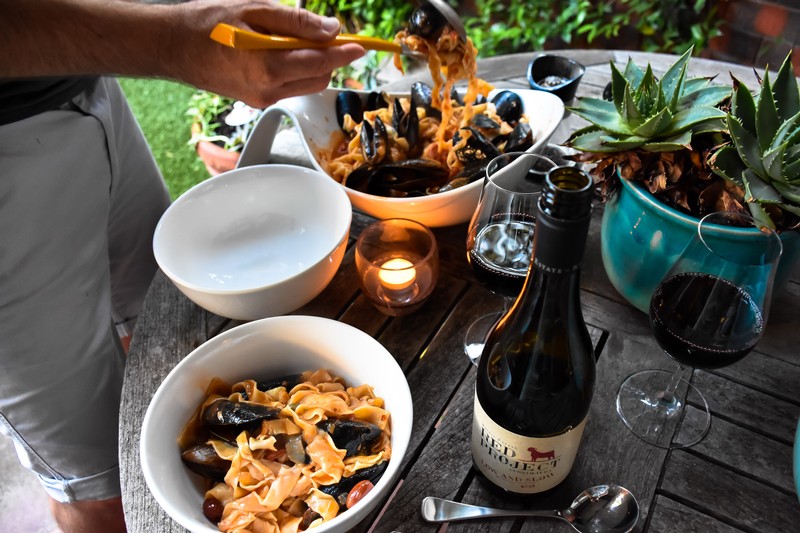 Voila, your beloved with thank you for it and you may win some major brownie points too!
Oh, and you can thank us later! Enjoy.


Roast Pork with awesome crackle!
We make our wines to be shared with the best of company, delicious food, and to create memories that last a lifetime. There is no denying we love a good feed, and who doesn't love delicious roast meat? There is something magical about a roast with family and friends that warms the heart.
And if you are going to have a roast, pork is a great option… but it's a must to have some crunchy crackle to accompany it.
We think a Pork Roast goes perfectly with our elegant and smooth Wild Goat Shiraz. This wine shows great complexity and is a great example of a cooler climate Shiraz.
Here's a little recipe to get you started.
What You'll need
2kg (1.8-2.2kg) loin of pork
2 tbsp olive oil
4 tbsp sea salt
1 tspn freshly ground black pepper
2 onions, peeled and thickly sliced
2 apples, sliced thickly in rounds
2 tbs plain flour
50ml white balsamic vinegar or apple cider vinegar
1 cup (250ml) chicken stock
Method
Remove the pork from the fridge and use a sharp knife to score the skin of the pork at 1cm intervals. Rub the oil into the skin and then the sea salt and black pepper. Make sure you push some salt into the slits. It is a lot of salt but does ensure fab crackling.
Preheat oven to 220°C (200°C fan-forced). Place the onion rounds in the middle of a large baking dish and place the pork on top. Roast for 30 minutes, then reduce the heat to 200°C (180°C fan-forced) and roast for another 30 minutes.
Remove roast from oven, baste pork and arrange apple slices around pork. Roast for another 20 minutes until apples are tender. At this point, if the crackling has not crackled, increase the oven temperature or turn on the grill and crisp for 5 minutes.
Remove pork and apples from oven and rest on a plate for 10 minutes before carving. Use an oven mitt to tilt the baking dish, so all the fat runs to one corner, spoon off most of the fat, leaving only 2 tbsp. Heat the dish over a hot plate, stir in plain flour and use a wooden spoon to dislodge all the yummy roasted bits.
Pour in white balsamic vinegar, chicken stock and any juices that have collected under the pork. Stir until thickened.

Serve the carved pork with the roasted onion rings, apples and gravy. Roasted potatoes and steamed green beans make a perfect accompaniment.
Enjoy!


Living the Dream
There's a romantic notion that making wine is living the dream. That it's a glamorous lifestyle, full of sharing wines, traipsing through vineyards, travel, and squashing grapes into liquid heaven. For the most part, it is the dream, but it also takes a lot of hard work, blood, sweat and tears to bring you delicious wines from the vineyard to the table.
Raidis Estate is a proudly South Australian family-run winery. The team is driven by a passion and a belief that through making elegant, small batch wines designed to be consumed with the best of company and delicious food, that they are adding value to the lives of others.
Emma and Stevo spend a lot of time crafting their wines and getting them just right. It's a passion that is hard to put into words, but seeing their bottles on others' tables being consumed with family or friends will always put a smile on their faces.
Their Greek heritage has inspired them to work the land. Since leaving Greece more than 60 years ago, Chris and his wife Fran have worked the Terra Rossa soils of Coonawarra, growing tomatoes, lettuces and strawberries.
Their son Steven joined in the family business, planting vines in 1990, and from there the winemaking passion grew into this proudly family-run business.
Stevo and his wife Emma are the family behind the wines and spend their days crafting wines, taking guests through tastings in the cellar door, attending events and activations to get the word out there about their wines, and putting on some cracking events in the Coonawarra as well.
It is a passion, it is a lifestyle, and along with raising their two beautiful children they are living the winemaking dream.
So next time you pick up a bottle of wine off the shelf in your local bottle shop or stop in at a cellar door, just remember that you may just be supporting a dream and nurturing a passion.


JUST A LITTLE SUMMER REFRESHER
Summer is the perfect time for BBQ's with friends on the long summer nights, with plenty of fresh ingredients and the kids running around at the beach, or climbing trees in the backyard.
And of course, you'll want light, delicious, and flavoursome food to pair with your Raidis Wine! We have the perfect fish recipe for the summer months that can be prepared quickly and is sure to impress your guests.
This BBQ fish pairs perfectly with our Pinot Gris; which we think is the perfect wine for those long summer nights.

BARBEQUED FISH WITH LIME LEAVES AND LEMONGRASS
This recipe is super simple and so delicious for the warm summer months.
All you need to do is get a whole fish of your choice, mix the ingredients, score the fish, put the dressing over it and cook on the BBQ for about 5/6 mins on each side.
Then voila, dinner sorted!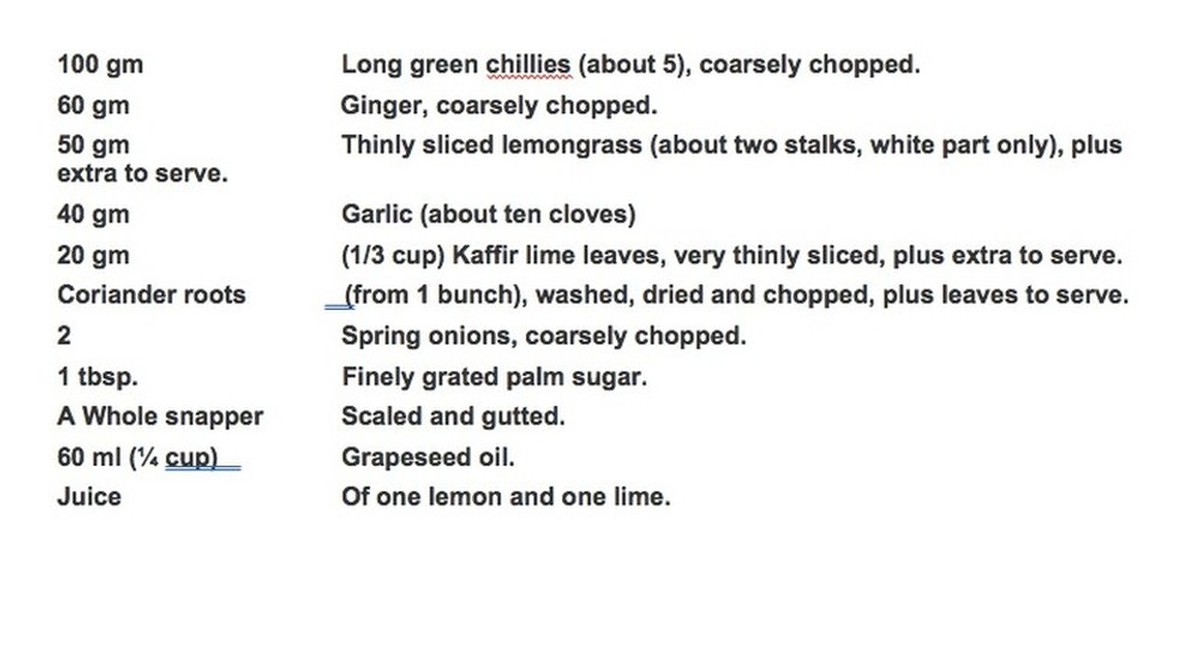 Enjoy!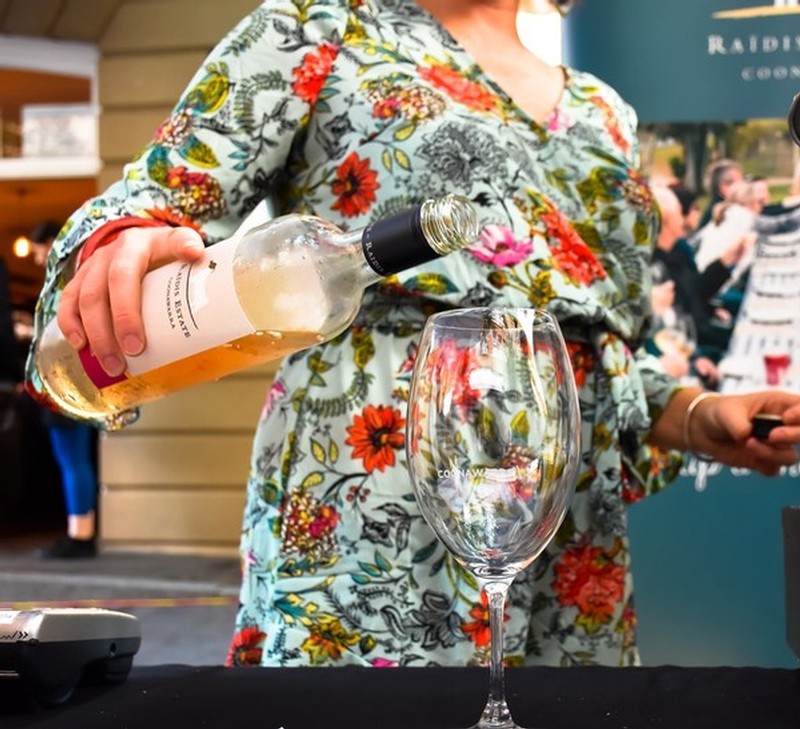 Don't be a Silly Goat, become a Billy Goat
We don't want you to be a silly Goat and miss out on all of Raidis Estate's best wines, so it might be best for you to become a Billy Goat Club member. All the cool kids are doing it, and there are so many excellent benefits to becoming a Bily Goat Club member with Raidis Estate. If you'd love a dozen of our premium wines picked by us and delivered to your door twice a year, this club is the one for you. You can also choose your wines if you have some favs by joining our custom club.
We are passionate about making easy to drink, elegant wines and sharing them with you. We offer priority to our most limited wines through the club, with no membership fee and FREE freight for whole cases.
Other impressive benefits include 15% Savings on ALL Raidis Estate wines and merchandise all year round.
Exclusive Gift service – we will send wine and merchandise on your behalf to family and friends with a personalised card. How cool!
Invitations to events and bonus offers – including the coveted Greek Charcoal Grill. Yummo
Vintage reports and tasting notes with suggestions of when to drink and food accompaniments.
And last but by no means least, a Billy Goat Club Member key ring.
So join us in the coolest club in town. We'd love to have you and look forward to sharing our best wines with you.