There is something ultra-comforting about winter weekend escapes from the city. A chance to hit the open road, to travel and to experience all that the rugged Australian landscape has to offer, all the while on the hunt for red wine and fun times spent around fireplaces with friends and family.
This July we are hosting a very special dinner as part of Cellar Dwellers weekend. This event offers the perfect city escape and if you've never been to the Coonawarra before, now is your chance!
Come on a taste exploration as we open our cellars and share with you a selection of current & back vintage Raidis Estate wines expertly paired with a delicious dinner crafted by Chef Kirby Shearing.
This is set to be a night to remember and a perfect excuse for a weekend getaway.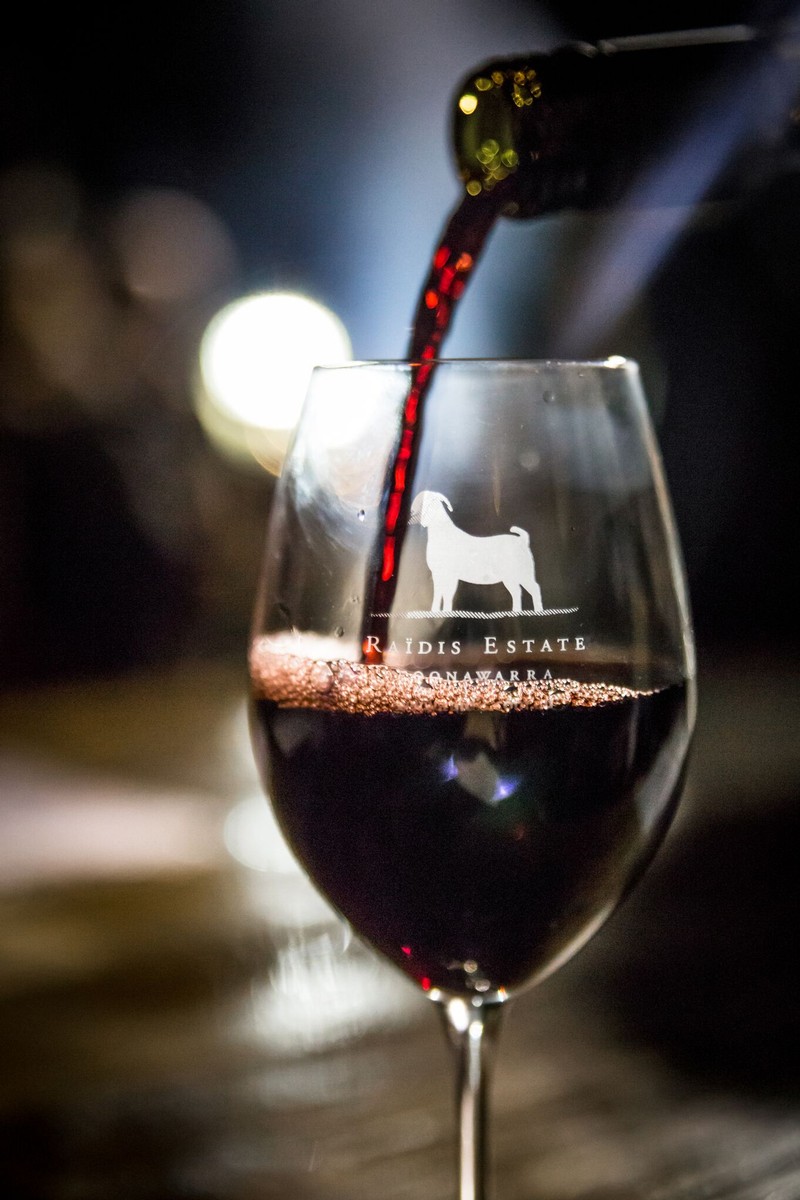 Kefi - When a Greek person mentions the word, kefi, on the surface they are referring to: joy, spirit, passion, happiness, triumph, mojo, excitement, feeling good, having fun, or loving life. Kefi is more a feeling than a word.
Paying homage to our Greek heritage is all about making delicious wines that pair with non-pretentious, yummy food to be shared at the table with family and good friends.
Chris and Fran moved to the Coonawarra over 60 years ago from Greece to live and work the land. The love of the land and the love of cooking is something that has been shared across the now three generations of the Raidis family in the Coonawarra.
In the spirit of Kefi (also the name of one of our beloved wines), here is a recipe that is sure to impress.
What You'll Need

THE OCTOPUS:
3 tablespoons olive oil
1 Spanish onion, peeled and diced
1 clove garlic, peeled and minced
½ cup carrots, peeled and diced
1 small can tomato paste
1 cup white wine
1 medium cleaned octopus, about 2 to 4 pounds, preferably fresh
3 tablespoons fresh thyme leaves
1 bay leaf
Salt and freshly ground pepper to taste
THE SQUID:
¾ pound fresh cleaned squid, tentacles separated from the body
¼ cup, plus 4 teaspoons, extra-virgin olive oil
2 cloves garlic, peeled and minced
2 tablespoons fresh rosemary, finely chopped
½ teaspoon salt, plus more to taste
Freshly ground pepper to taste
1 lemon, thinly sliced
2 tablespoons coarsely chopped parsley
Method
Heat 1 tablespoon of the olive oil in a large pot over medium heat. Add the onion, garlic and carrots and cook until the onions are clear about 5 minutes. Add the tomato paste, wine, octopus and herbs. Cover with water and simmer until the octopus is fork-tender, about 3 hours.

Meanwhile, run a knife along 1 side of each squid tube from the opening to the pointed end. Open the flap and score each piece, without cutting through the flesh. Place the squid in a bowl and toss with 1/4 cup of the olive oil, garlic, rosemary, 1/2 teaspoon salt, pepper and lemon. Marinate for 2 hours.
Remove the octopus from the liquid and let cool slightly. Heat a grill, preferably using hardwood, until very hot.
Cut the legs off the octopus at the base of the body and discard the body. Brush the legs with 2 tablespoons of olive oil, season with salt and pepper and place on the grill for a few minutes. Remove the squid from the marinade and place the tentacles on the grill.
Add the squid bodies, laying them out flat. Cook the octopus legs until charred and cook the squid just until it turns opaque. Divide among 4 plates, drizzle with the remaining olive oil, season with salt and pepper and sprinkle with parsley.

Oh, and you can thank us later! Enjoy.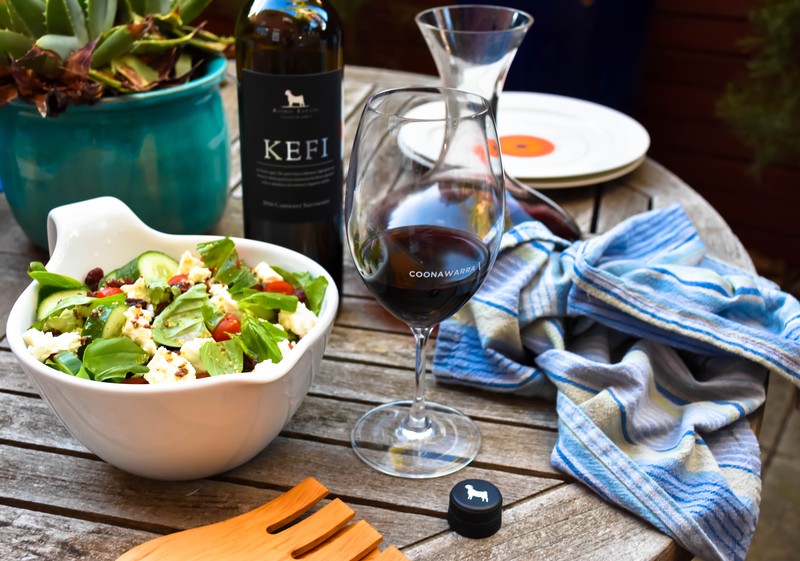 We love our Goats! So much so that most of our wines (and our wine club) are named after them. We've got the Billy Cabernet Sauvignon, Mama goat Merlot, Cheeky goat Pinot Gris, The Kid Riesling, and our Flagship Cabernet called the Trip.
Goats are amazing animals, who along with being funny to watch actually play a very important role in making our wines. We are not suggesting that they get involved with any foot stomping (as that'd be a bit weird), but they help keep disease pressure down in our vineyard which makes our vineyard practices more sustainable.
But back to some fun facts:
A male goat is called a buck or billy. Females are doe's or nannies. Young goats are Kids, and a family of goats is called a Trip.
Goats have wine in their blood (not literally). 10,000 years ago (after they were originally domesticated in Northern Iran) their skins were used to make bottles to hold water and wine up until the middle ages.
Goats are extremely curious and intelligent. They can climb trees, and they can even be house trained!
Our goats are more to us than just lawn mowers. They play a very important role in making our beautiful wines, they are part of the family, and they are just hilarious to watch!
Come by and see our goats in action, and while you're here be sure to visit the cellar door. And if you know something about goats that we don't, we'd love to hear it!


There is something truly romantic about entering a dimly lit cellar to rummage through dusty bottles of wine in search of that perfectly aged bottle to share with your guests.
Then, once chosen you blow off the dust and cobwebs, and carefully decant the chosen wine in the hope that it has held up to the test of time and has been worth the wait.
So, how do you know what wines are worth buying to age in your cellar? Well, here is a general guide to starting a cellar of your own.
Price
Start with price point. Any wine that is $20 or under is generally made to drink within a relatively short period of time (1-2 years depending), so wines you are looking to cellar generally sit a little higher in price point.
This is not to say that there aren't excellent wines under the $20 price point, but this is a good guide if you are looking to start collecting wines and cellaring as a hobby.
Fruit
The fruit will develop and change in the wine over time, but it won't magically appear if it's not there to start with, so pick wines that are sourced from quality fruit and premium wine regions as they're more likely to age well.
Tannins
Tannins are a big one in ageing (red) wines. The tannins provide structure for all the other wine parts to hold on to, so imagine tannins like a spider's web that provide the framework to hold the wine together. The more structured the wine, the more likely it will hold up over time.
The reason big bold red wines often fair better in the cellaring process is that these wines have lots of oak tannins that hold the wine together in the cellaring process.
Acid
Acid plays an important role in preserving fruit flavours and the wines themselves (more so in white wines). Having the right amount and balance of acid in a wine will assist with the wine development over time. Tip – often the best ageing white wines will be quite acidic as young wines, but develop beautifully if cellared for a few years (or more).
Pick wines that you love
Most of all, pick wines that you love the taste of in the cellar door and that you can see how that wine might develop in a few years' time, or better still try and get your hands on an older version of that wine to compare. It'll be like looking into a crystal ball.
At the end of the day, there is no point buying wine you don't enjoy just to cellar it. Oh, and if in doubt, the winemaker will usually provide some guidance on the back label of the wine on its cellaring potential.


We love nothing more than delicious home-made pizza and a cracking red wine when it's cold outside.
We want you to make the most of the treats winter nights can offer, so we're giving you our secret pizza recipe to make winter nights fun!
There's something really satisfying about making pizza from scratch, and getting the dough right is the secret to a great pizza. It's super easy to make (so don't be scared!).
1kg plain flour (or wholemeal flour if you prefer)
A generous swirl of Olive oil
Pinch of pink salt
1 sachet of Baker's yeast
600-700ml of warm water
Place the flour in a bowl, pour the olive oil, salt and yeast into the flour and then gradually add the water while turning the mixture with a spoon. Continue this until all the flour is mixed in and a homogenous dough is formed. Then lay a tea towel over the bowl and let rest for 2-4 hours in a warm spot (until dough doubles in size approximately).
Once the dough has risen, remove from bowl and coat lightly in plain flour to make it easy to work with. Work dough into a log shape and cut into 8 evenly sized portions = 8 pizza bases.
Roll out as many bases as you need (to feed the hungry masses) into the desired shape and thickness, and lay on greaseproof paper before adding toppings.
Top pizzas with whatever takes your fancy and grab a great bottle of Raidis wine to complement the flavours.
Tip: Plan your toppings before laying them out, so you have the right wine open, and a glass in hand to add to the fun of loading your pizzas ;-)
Once you've finished adding toppings, we recommend using a BBQ with a hood (you can use an oven) to cook them at 200 degrees, placing a pizza stone on the grill side for the most direct heat. Cook for 6-8 minutes until the base is crunchy.
Bon appetite, and cheers!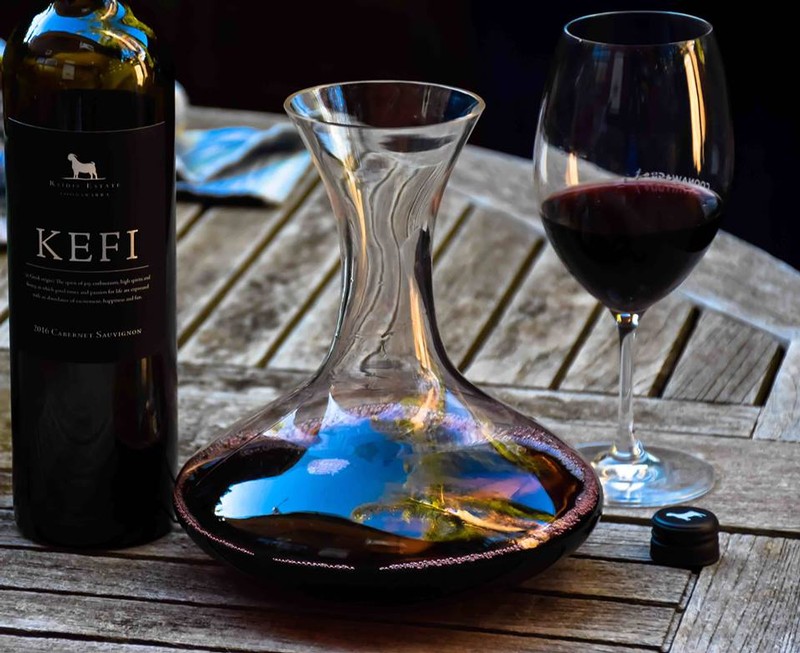 We often have people ask us why do we decant a wine? And, when should we decant, or not decant?
We thought the best way to answer this is by explaining what decanting does to a wine.
In winemaking, air contact with the wine is both a friend and a foe for a winemaker. Various stages of the process require air contact (for some very technical reasons) as without it they wouldn't happen.
Once the grape juice is fermented into wine, we try to keep air away from the finished wine as much as possible. The reason is that air causes the release of the beautiful flavours and aromas that we all love in our wines, which is great at the right time. However, once they are released they are lost forever, so we try to retain them in the wine until you open it.
After the wine has been in the bottle for a while, those beautiful flavours and aromas can become hidden until air is once again exposed to the wine, which is why we decant; to release those hidden gems! In general, the longer the wine has been in the bottle, the more hidden that deliciousness becomes and the greater the need to add the air before it is consumed.
We suggest as a rule of thumb; less than a year or two in the bottle, no need to decant. Longer than that in the bottle then it should be decanted.
And this goes for whites as well as reds. Most people think only reds should be decanted. This is mainly because we tend to drink our whites as young wines, whereas reds we're happy to age a bit more.
So, next time you're thinking should I decant the wine, remember the above, and if you're still in doubt, give the wine a sniff. If you can smell the beautiful aromatics then no need to decant, and if they're hiding, give it a decant first and enjoy!

A hand in the vineyard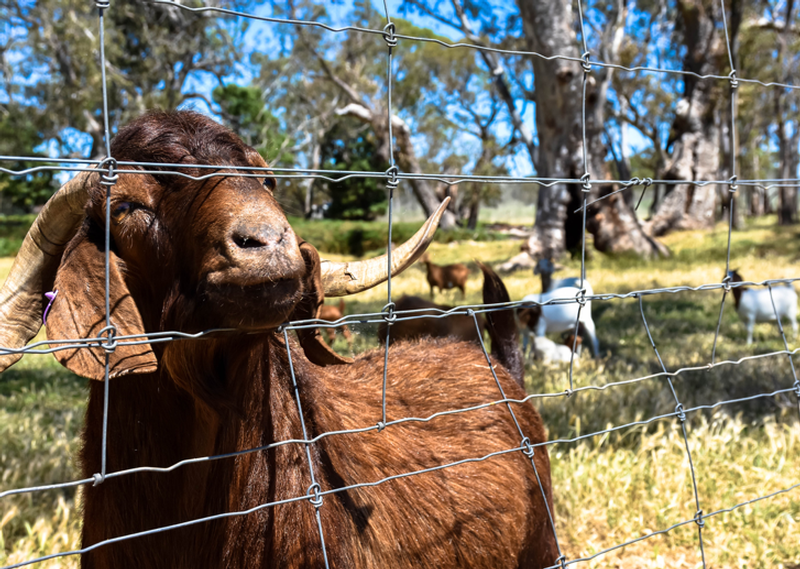 At Raidis Estate winery we are passionate about making the best quality wines possible, and being an estate grown winery, we strive to deliver a great product from vine to bottle.
We are passionately involved in the whole process of growing the grapes and making the wine, so we can ensure a quality product and a great wine for you to enjoy with family and friends.
As part of our aim to be as sustainable as possible, we allow our family goats into the vineyards after we've hand selected the fruit to eat the remaining grapes.
These guys are serious vineyard hands, and this process helps to keep the vineyard clean and minimises disease pressure in the growing season.
The goats eat grass & weeds during the winter too so that we don't need to spray or slash during this period. They are a winemaker's best friend!
And at the moment, our goats are back doing what they do best. They've recently moved into our vineyards now that vintage is done to eat all the leftover grapes and weeds, and clean up our vines ready for the next growing season.
If you are heading to Coonawarra, pop by to have a taste of some Raidis Estate wines, and while you're there you might also get to meet a goat or two and see these workers in action.

Winter warming platter ideas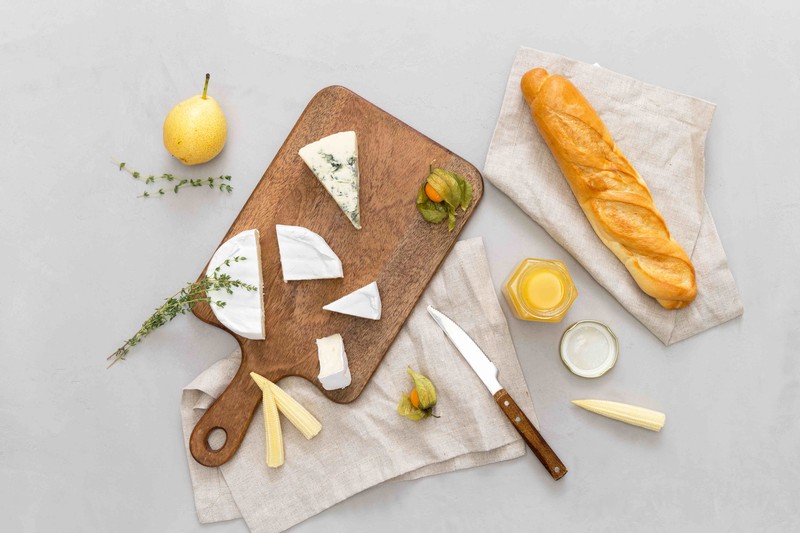 As the weather cools and we run for the warmth of our homes to snuggle up by the fireplace, it is the perfect time for at-home entertaining. Sunday night dinner with friends and red wines by the fireplace sounds just perfect to us.
Plattering in Winter and Autumn needs to bring a little bit more warmth and spice than easy, breezy summer platters.
So here are our top suggestions:
Warm olives and gooey warm cheeses
Warm up some Kalamata olives in the oven as there is nothing better than warm olives… And consider heating your favourite cheeses as well; wrap a wheel of your favourite brie in puff pastry and bake it! Delish.
Add some mini quesadillas
Quesadillas are quick and easy to make and delicious to boot. Adding warm things to a platter will help warm up your guests just as much as the red wine and laughter by the fireplace.
Winter veggies
Make the most of the winter goodness by pre-roasting some delicious winter veggies such as carrot sticks, zucchini, and baby beets with some herbs and spices; they will be delish!
Soul-warming chorizo
Some pan-fried chorizo with a squeeze of lime is sure to impress your guests on a cold winters night.
Paired with an earthy and full-bodied red, you will be warm, fed and happy.
Happy plattering.
Cheers!

Mama Goat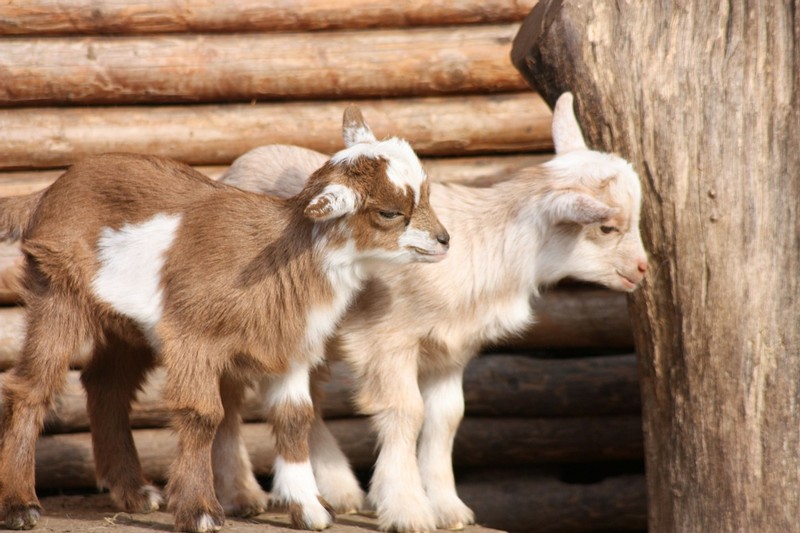 We all love our Mama Goats; they do so much for us! They love us unconditionally, put up with our bad moods, and they know just the right thing to say at the right time, whether we like it or not. Mother's Day is the perfect time to say thanks to Mum, but it doesn't need to be a time to go over the top. Here are our top things to do with your Mama Goat this Mother's Day.
Cook Mum a meal
That could be brekky in bed, a salmon salad for lunch, or a delicious home cooked dinner. Your Mum will surely be impressed. Check out some of our other blogs for recipe ideas.
Take Mum out for the day
We are thinking winery visits, picnic in the park, or just out for a Sunday drive. Mum will love to just spend time with you and enjoy the day.
Plant a tree or veggie patch
With sustainability in mind, we love the idea of planting a tree or flowers or even a veggie patch with Mum this Mother's Day. It's something that will last a whole lot longer than a bunch of flowers.
Buy her something she will love
Buy Mum something that she loves this Mother's Day. That could be something she's always wanted; a voucher for a spa day, or maybe even a nice drop of her favourite wine. Our Cheeky Goat Pinot Gris or Mama Goat Merlot will go down a treat.
Showing Mum that you think she tops this Mother's Day will make her feel all special. At the end of the day, the gift of time with your mum is the best gift you can give.

Lamb, Reds and cozy nights in
As the temperature begins to drop, out come the full-bodied reds and winter warmer recipes. Snuggling up by the fire takes over from the want to get out and about, and eating hearty deliciousness that is rich in flavours and warms you from the inside is high on the priority list.
Nothing screams comfort food quite like Lamb shanks and red wine. So here is our top pick for a lamb shank recipe that is sure to impress and pairs perfectly with a punchy and bold red wine.
What You'll need
2/3 cup (160ml) olive oil
8 x 350g Frenched lamb shanks (ask your butcher to do this)
2 leeks, cut into 1cm pieces
2 onions, chopped
4 garlic cloves, chopped
¼ cup (75g) harissa paste
2 cinnamon quills
2 star anise
1 pinch saffron threads
Finely grated zest and juice of 1 orange
1/2 cup (125ml) white wine
1/2 cup (110g) dried apricots, chopped
2/3 cup (110g) pitted dates, chopped
400g can chickpeas, rinsed, drained
3 x 400g cans chopped tomatoes
2 cups (500ml) chicken stock
100g Sicilian olives
Coriander leaves and chopped smoked almonds to serve
Method
Preheat the oven to 150°C.
Heat 1/3 cup (80ml) oil in a large heavy-based flameproof saucepan with a lid over high heat. In 2 batches, cook the lamb, turning for 8-10 minutes or until evenly browned. Transfer lamb to a plate and set aside. Discard any remaining oil.
Return saucepan to medium-high heat and add remaining 1/3 cup (80ml) oil. Add leek, onion and garlic, and cook, stirring for 4-5 minutes or until softened. Add harissa, cinnamon, star anise, saffron and orange zest, and cook, stirring for 2-3 minutes or until fragrant. Add orange juice and white wine, and bring to the boil.
Cook, scraping the bottom of the saucepan with a wooden spoon, for 2-3 minutes or until wine mixture is reduced by half. Stir in apricots, dates, chickpeas, tomatoes and stock, and bring to the boil.
Return lamb to saucepan, then cover and transfer to oven. Cook for 3 hours 30 minutes or until the meat begins to flake away from the bone.
Increase oven temperature to 200°C and cook, uncovered, for 30-40 minutes or until sauce has reduced and thickened.
Meanwhile, using the palm of your hand, squash olives and discard pits.
Scatter braised lamb with coriander leaves, crushed olives and smoked almonds to serve.
Enjoy