You've no doubt eaten fish tacos, but have you ever tried fish enchiladas? This is the perfect dish to make if you want to satisfy your Mexican-food cravings and to keep it light and bright.
Now that our new 2020 whites are being released to the world, we thought it's only fair that we share ways to enjoy them and wow your friends with delicious food.

So, for our last wine and food pairing, we introduce you to our delish 2020 The Kid Riesling, and today we are pairing it with this Oh So Delish Fish Enchilada Recipe.

If you can't find Whiting, you can substitute this dish with any firm white fish such as Barramundi or Flathead.


What you'll need:

4 Whiting fillets
2 tbsp olive oil
Salt and pepper to taste
3 cups Spanish rice cooked (can buy or make from scratch)
1¾ cups black beans drained and rinsed
2 cups Cheddar cheese grated
3½ cups red enchilada sauce
4 flour tortillas (10-inch)
Fresh Coriander to garnish


Method:

Preheat oven to 190 Degrees.

In a small pan, heat oil. Season Whiting fillets with salt and pepper, and fry in the pan until cooked through. Remove from heat and flake the fish with a fork.

Place ¾ cooked Spanish rice in the centre of each tortilla. Add fish, black beans and some of the grated cheese. Roll tortillas and place in a 13x9" baking pan or oven-safe dish.

Pour red enchilada sauce over the tortillas and sprinkle remaining grated cheese on top. Bake in the oven for 25 minutes.

Garnish with freshly chopped Coriander and serve.





There is something that puts a spring in your step as you crack open a bottle of delicious Sauvignon Blanc.
And as the weather starts to show some promising signs that Winter is on the way out and Spring is on the way back in, it is time to celebrate.
Now that our new 2020 whites are being released to the world, we thought it's only fair that we share ways to enjoy them and wow your friends with delicious food.
So, for our second cab off the rank, we introduce you to our delish 2020 The Kelpie Sauvignon Blanc, and today we are pairing it with an incredibly yummy King Fish Ceviche Tostadas.
What you'll need:
500 grams sashimi quality skinless Kingfish
1.5 cups freshly squeezed lime juice
1 Red Onion
1 Fresh Green Jalapeno
30 grams of green olives
1 large ripe round Tomato
10 grams Fresh Coriander
Salt
10 Tostadas (can be store-bought)
Salsa Macha (see below)
Salsa Macha
50 grams of dried Chipotle Chiles
30 grams Chile de Arbol
2.5 cups Olive oil
1/3 cup raw Unsalted Peanuts
4 Garlic cloves
2 Tablespoons sesame seeds
1 Teaspoon salt
1 Tablespoon Brown sugar
3 Tablespoons distilled vinegar
Method:
Cut the fish into small 1 cm cubes and finely dice the onion.
Combine the fish, onion and lime juice in a glass bowl. The fish cubes should float freely in the juice (they should be "swimming"). If they don't, add more juice.
Cover and refrigerate until done. Depending on the fish and your liking this takes about 3-4 hours. If you want it medium/rare, 30 to 60 minutes will be enough.
Drain the juice and return the fish to the fridge.
Salsa
Add the oil to a pan and heat this up until warm. Add the garlic cloves and stir them for 1 minute.
Add the Chipotle, Chile de Arbol and peanuts and stir fry for 2 minutes then add the sesame seeds and stir for 1 minute.
Pour the ingredients in a blender jar and let cool down for at least 10 minutes.
Add the salt, sugar and vinegar and blend the salsa. Start slow and build up to a high-speed smooth. The salsa can be kept in the fridge for two days.
Tostada
Blend the jalapeno with the olives until finely chopped.
Dice the tomato and finely chop the coriander leaf.
Combine the fish, blended jalapenos, tomatoes and coriander in the bowl.
Place your awesome Ceviche on the Tostada.
Drizzle some of the Salsa Macha on top.


Now that our new 2020 whites are being released to the world, we thought it's only fair that we share ways to enjoy them, wow your friends with delicious food and eat in style.
So, the first wine we are going to pair with a delicious meal is our 2020 Cheeky Goat Pinot Gris.
This wine is made for picnics in the sunshine with a gooey goat's cheese and lots of friends, but it is also a super versatile food matching wine so is perfect for entertaining.
If you are looking to impress your friends, or if you are still in iso with just your family, this wine pairs perfectly with a yummy Chicken Tikka Masala for all to enjoy.
What you'll need:
8 bone-in chicken thighs
1 lime, juiced
For the marinade
2 large pieces of ginger
10 garlic cloves, peeled
400ml Greek yogurt
Pinch chilli powder
1 tsp ground coriander
1 tsp ground cumin
1 tsp garam masala
1 tsp turmeric
1 small green chilli
For the sauce
3 tbsp butter or ghee
1 large onion, finely chopped
1 ½ tsp cumin seeds
1 ½ tsp mustard seeds
½ tsp powdered fenugreek
½ tsp powdered paprika
4 cardamom pods, lightly bashed
1 large piece of cinnamon
1 tbsp tomato purée
50g ground almonds
pinch soft brown sugar
1 tbsp malt vinegar
680ml passata
100ml of double cream
Fresh coriander leaves, flaked almonds, garam masala and smoked salt (optional), to serve
Method:
Remove the skin from the chicken and slash each thigh two or three times. Put into a bowl or plastic container and toss with the lime juice and 1/2 tsp salt.
In a small food processor, blitz the ginger and garlic to make a paste, adding a splash of water. Set aside half of the paste for the sauce.
Tip the remaining marinade ingredients into the food processor, then blitz to a smooth paste. Pour the paste over the chicken and marinate for at least 4 hrs or overnight.
To make the sauce, heat 2 tbsp of the ghee or butter in a large shallow pan with a lid. Cook the onions for 15 mins over medium heat until starting to brown. Add the spices and remaining garlic and ginger paste, and cook for 2 mins.
Stir in the tomato purée, ground almonds, a pinch of sugar and vinegar. Cook for about 1 min. Pour in the passata, then fill the jar or carton halfway up with water and add this too.
Bring to a gentle simmer, then cook for 2-3 hrs until you have a thick, red sauce.
Set the grill to its highest setting. Lift the chicken from the marinade, wiping off any excess back into the dish and reserve for the sauce. Arrange the chicken on a large baking tray cut-side up.
Put under the grill for 10-15 mins until charred and starting to blacken. Remove the tray from the oven and set aside with the cooking juices.
Reheat the sauce, adding the reserved marinade, then tip the chicken and any pan juices with the cream into the curry sauce.
Cook for 40 mins until the chicken is completely tender. Stir the remaining butter or ghee in at the end.

Leave the curry to sit for a few mins, then season with the garam masala and smoked salt, if using. Sprinkle with coriander and flaked almonds, then serve with naan bread and rice, if you like.


Yes, 2020 has been quite the year. Dashed personal and professional goals, less time out with your mates and a lot of things to keep you awake at night. We get it, and there has been little to get excited about in the year that has been 2020.
Well here is something to get excited about, we are getting ready to launch our new 'kids' into the world, and we want YOU to be the first to try them.
Our 2020 whites are ready and waiting to be unleashed to the world.
Our 2019 Kelpie Sauvignon Blanc and Cheeky Goat Pinot Gris were so popular that they sold out in record time, so we are really looking forward to sharing our new whites with you soon.
You can join in on the fun and do a tasting from the comfort of your own home. We will ship our favourite new whites direct to your door and then you can jump on Facebook live and join in on the fun as we do a guided tasting through our new whites.

Join us for a world-first LIVE tasting of these wines on Facebook at 6 pm AEST on Wednesday 12th August.
This is a tasting you do not want to miss!

So get your plate of pre-dinner snacks ready and join us fireside for the big premiere.

All the details are on our Facebook live event HERE


Single and looking to impress?
Or maybe you are just looking for that next wow dish to share with your mates over a bottle or two of good vino.
This Honey Rosemary Rack of Lamb will have your guests wanting more.
Pair this beauty with our Merlot or Shiraz or if you are after a white wine, try our PG Project Oak.
What you'll need:
2 cloves garlic, smashed
2 (8-rib) frenched racks of lamb trimmed of all but a thin layer of fat
Salt and freshly ground black pepper
1 tablespoon plus 2 teaspoons olive oil, divided
1/2 cup honey
2 teaspoons coarsely chopped fresh rosemary
2 teaspoons finely grated lemon zest
2 teaspoons crushed red pepper flakes
Method:
Rub the garlic all over the lamb. Season the lamb generously with salt and black pepper and rub all over with 1 tablespoon of the oil. Let sit at room temperature for 30 minutes.
Meanwhile, combine the honey, rosemary, lemon zest, and red pepper flakes in a heat-proof bowl and set in a warm spot. The heat will loosen up the honey enough to brush onto the lamb.
Preheat oven to 400 degrees. Scrape the garlic off of the lamb. Heat a 12-inch cast-iron skillet over medium-high heat until hot. Add the remaining 2 teaspoons oil to the pan.
Place one rack of lamb, fat side down, and sear until nicely browned, about 4 minutes. Flip and brown the other side. Give the ends a quick sear as well.
Repeat with the other rack of lamb. Using tongs, arrange racks facing each other, bones facing up and intertwined for support, forming a tent shape.
Roast until lamb is cooked to desired doneness, 120 degrees for medium-rare, approximately 12-15 minutes, depending on the thickness of your lamb and how long it was seared.
Transfer the lamb to a cutting board and brush the meat generously with the honey mixture. Let it rest for 10 minutes. Slice between bones into individual chops and transfer to a platter.
Drizzle any remaining honey mixture over the lamb, if you'd like, and serve.
Serve with some roast veggies and a fresh salad.
Enjoy


A traditional Spaghetti and Meatballs that is sure to delight on a cold winter's night.
Delicious for a date night at home or to feed those hungry little mouths, you really can't go past a delicious pasta cook up.
Pair with our Shiraz or Red Project and you are ready to rock!
What you'll need:
MARINARA SAUCE
¼ cup olive oil
2 large yellow onions, chopped
10 cloves garlic, minced
Salt, to taste
Pepper, to taste
½ teaspoon red pepper flakes
340g tomato paste
2 cans of crushed tomato
1 tablespoon dried basil
1 tablespoon dried oregano
1 tablespoon dried parsley
MEATBALLS
455g ground beef
455g ground pork
1 cup breadcrumbs
½ cup ricotta cheese
¼ cup fresh parsley, chopped
2 large eggs, beaten
½ cup grated parmesan cheese
¼ cup milk
Salt, to taste
Black pepper, to taste
FOR SERVING
1 bag of dried spaghetti
Fresh basil, chopped
Grated parmesan cheese
Method:
Preheat the oven 220°C. Set a wire rack over a baking sheet and grease with non-stick spray.
Make the marinara sauce: Heat the olive oil in a large saucepan over medium heat. Add the onions and garlic and season with salt, pepper, and the red pepper flakes. Cook until soft and caramelized, about 15 minutes.
Set aside ⅓ cup of the cooked onions and garlic for the meatballs and let cool.
Stir the tomato paste into the onions and cook until browned and aromatic, 3-5 minutes.
Add the crushed tomatoes, dried basil, dried oregano, and dried parsley. Stir together and bring to a boil. Reduce the heat to low, cover, and simmer for at least 30 minutes.
Make the meatballs: In a large bowl, combine the ground beef, ground pork, reserved onion and garlic mixture, breadcrumbs, ricotta, parsley, eggs, Parmesan, milk, salt, and pepper. Mix with your hands until well combined.
Shape meat into balls.
Bake the meatballs for 20 minutes, until the outsides are browned.
Bring a large pot of water to boil and add a generous pinch of salt. Cook the pasta according to the package instructions, 7-10 minutes, until al dente. Stir occasionally to keep the noodles from sticking together.
Drain the pasta and add it directly to the simmering marinara sauce. Reserve some pasta water, in case you need it to loosen the sauce. Stir the pasta into the sauce until fully coated.
Add the pasta to serving bowls, top with the meatballs, and garnish with Parmesan, fresh basil, and cracked pepper.
Enjoy!


International and potentially interstate travel plans out the window for the year? Wanting to lay low a little bit, but still see your friends in the comfort of your own home?
Let's face it, some of you might be a little bit bored at the moment; after all, it is winter, and life has been slowed down considerably by the Coronavirus pandemic.
If you want to get your friends together to talk about anything but coronavirus, why not host a wine party with your wine-loving friends?
The rules are simple:
Get everyone attending to bring a bottle of wine with them.

Now the wine has to be Australian, it has to be something that has a difference to it; that could be a different varietal, something from a small producer or something a bit obscure.

The wine MUST come with a story that is to be told at the dinner party. Any story, but there must be a memory or story attached to the wine.
Share the wines over a meal with your friends and tell the stories as you go.
Now if this makes you a little nervous because perhaps you feel like you don't know that much about wine, that's Ok too.
Take it as a challenge to learn something new. Head over to your local independent wine shop and ask them for some advice. They are sure to point you in the right direction to try something different and that in itself is an interesting story to tell at the dinner party.
And don't be afraid to try something new, the beauty of wine is in learning about different varietals and different tastes.
Hosting a wine dinner party is not only a fun way to bring your friends together for something a little different, but it will also give you a talking point on stories you may not have heard about your friends...
So, give it a try and let us know how you go! And possibly catch a cab or have a designated driver for this one (Safety first)
Happy entertaining.


Have you got lemons and oranges aplenty this winter?
If you have an overload of citrus, it might be time to do up a batch of our delicious orange and lemon marmalade or preserve.
You can share a jar or two with your family, friends or neighbours, or just keep it all to yourself!
What you'll need:
6 oranges, halved, thinly sliced
2 lemons, halved, thinly sliced, seeds removed
4 cups water
2 1/2 cup white sugar
1 lemon, just the juice
Method:
Place fruit and water in a large saucepan. Bring to the boil on high. Boil rapidly for 25-30 minutes, or until oranges are very tender.


Reduce heat to low and add sugar, stirring until completely dissolved. Stir in lemon juice.


Increase heat to medium and boil, without stirring, for a further 20-25 minutes, or until set when tested.
Heat oven to 140°c.

Wash and dry jars then warm in the oven for 10 minutes.

Don't fill cold jars with hot marmalade as they may crack.

Fill jars almost to the top and secure lids.
Store in a cool dark cupboard until opened then refrigerate.

​
You don't make friends with salad, but you do make friends with our delicious vermicelli noodle salad bowl with Vietnamese mince.
Perfect for a mid-week dinner or to take into the office for lunch.
Yummo!
What you'll need:
Vegetables
½ capsicum
1 Lebanese cucumber
1 spring onion, green part only
2 radishes
Vermicelli
250g vermicelli noodles
1 teaspoon sesame oil
Two handfuls of baby rocket
Vietnamese mince
1 tablespoon olive oil
600g turkey mince
½ capsicum, core and seeds removed, finely diced
1 carrot, grated
1 tablespoon soy sauce
1 teaspoon fish sauce
1 tablespoon hoisin sauce
1 tablespoon finely grated ginger
2 spring onions, white and green part, thinly sliced
3 tablespoons water
Asian dressing
2½ tablespoons hoisin sauce
2 teaspoons sesame oil
1 tablespoon soy sauce
1 tablespoon sweet chilli sauce
¼ teaspoon of rice wine vinegar
To serve
30g chopped roasted peanuts
Method:
Prepare vegetables. Remove core and seeds from first measure of capsicum and thinly slice; cut cucumber in half lengthways, remove seeds, then cut into thin sticks; thinly slice first measure of spring onion on an angle.
In a large, heat-proof, bowl, pour boiling water over noodles and use a fork to separate strands.
Leave for 5 minutes then drain. Drizzle with sesame oil to prevent noodles sticking and cut noodles in a few places to make them easier to eat. Return to bowl with rocket and toss to combine.
Heat olive oil in a large frypan or wok on medium-high heat. Cook turkey mince for 2–3 minutes until browned, breaking up with a wooden spoon as it cooks. Add remaining capsicum and carrot and cook, stirring frequently, for 3–4 minutes, until tender.
Add all remaining Vietnamese mince ingredients to pan/wok and cook for a further 1 minute, or until combined and heated through.
In a small bowl, mix all Asian dressing ingredients until well combined.
Divide vermicelli between bowls and top with Vietnamese mince and vegetables. Drizzle over Asian dressing and sprinkle over chopped peanuts and fresh sliced radishes.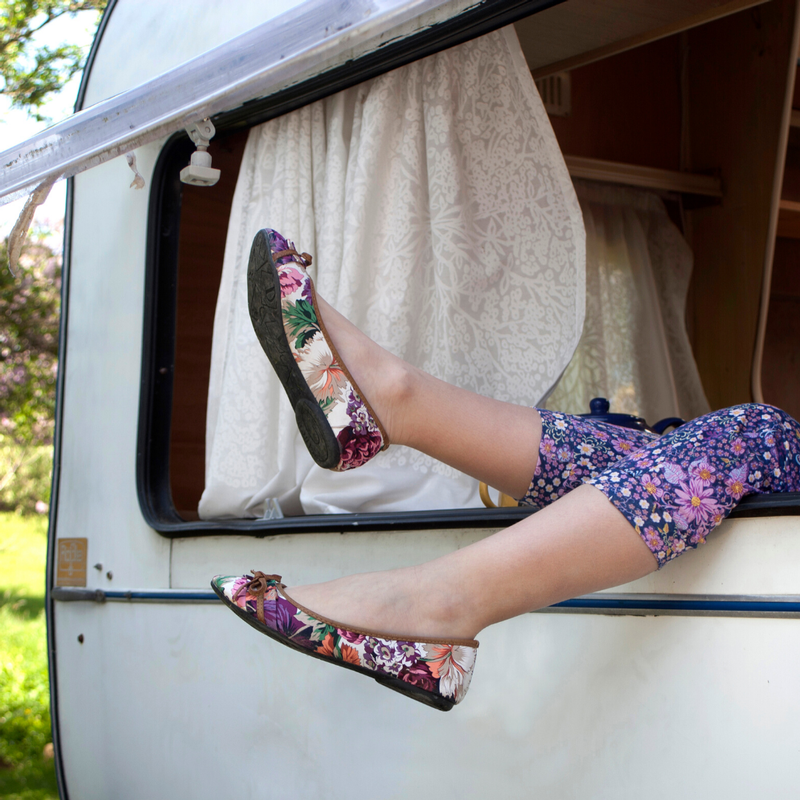 As life is starting to get back to some new normal in South Australia, you might be looking to head away for a trip with the family or for July school holidays after the cabin fever of having the kids cooped up at home for the last couple of months.
Regional South Australia is looking forward to welcoming you with open arms and small businesses still really need your support at this time.
So, here are some kid-friendly ideas for supporting local businesses for your next trip away.
Local activities
Most regional towns have loads of things to entertain the kids and the young at heart. You could hire some bikes or mountain bikes and explore local bike trails.
Organise a tour of the town you are staying in and get educated about the area.
You could join an arts and crafts day at a local organisation or local library.
Although some businesses may not be operating at full capacity, those that are would love your support, and you will be helping to put money in the pockets of the locals.
Shop local
If you usually pack the caravan or kids into the car with everything you need except the kitchen sink, try looking to leave a few things behind and shop local.

Eat out at a local café where you are visiting, pick up some local produce to make a platter or even some local wine to share when the kids go to bed.
If you have some gifts to buy, why not head to the local toy shop or gift shop and do your shopping there instead of when you get back home to the city.
Local parks
The perfect way to support local in a socially distanced kind of way is by visiting some of South Australia's beautiful local parks.
Many South Australian regional areas are blessed with beautiful national parks to explore and enjoy.
It's an excellent way to get the kids out, active and to explore SA.
Take loads of photos and share them with your family and friends and make a donation to the parks if applicable.
Enjoy exploring South Australia.