All of our wines are made to enjoy with good times, great friends and some excellent food.
Our new 2019 The Kid Riesling is out and is full of the aroma of fragrant citrus and green apple on the nose.
It has a palate of intense lime juice and stone fruits and shows texture with fine acid.
So, what is the best thing to pair our The Kid when trying to impress your friends?
Here are some suggestions:
Platter favourites
Riesling and platters on a Sunny Saturday afternoon, go hand in hand. Try adding a softer style goat cheese and some fresh figs and green grapes to enhance the flavours of this beautiful drop.
Seafood
Nothing complements seafood as well as a clean and crisp Riesling. And the world is your oyster with this one. Think oysters, a prawn pasta or risotto or even a cheeky crayfish if you happen to be down the South East way and snag yourselves one of these babies.
Roast Chicken
A delicious roast chicken with crispy potatoes, some baked fennel and a fresh green salad can be a perfect pair for our delightful Riesling. And by adding some spice to your chicken seasoning, it can help lift the flavours of the Riesling to create a truly yummy dining experience.
Fish and Chips
When you want something super easy to serve, possibly sitting on the beach with your shoes off, a jumper on and your friends gathered around there is something simple but yet complex with pairing our 2019 The Kid with some fish and chips.
Whatever way you enjoy your Kid, we hope it is paired with good times and great friends always.


There are few things more delicious than opening that bottle of red wine after a long day/ week as this cold winter weather drags on.
But there is something that will add to the happiness levels of cracking open a bottle of wine, and that is pairing it with something rich, decadent and chocolate!
Red wine and chocolate are a perfect match made in heaven. And anything with red wine and chocolate in the title has our immediate attention!
What you'll need:
For the Chocolate Cake:
2 cups granulated sugar
1 cup light brown sugar, packed
2 and 3/4 cups all-purpose flour, divided
1 and 1/2 cups unsweetened cocoa powder, sifted
3 teaspoons baking soda
1 and 1/2 teaspoons baking powder
1 and 1/4 teaspoons salt
4 large eggs, at room temperature
1 and 1/2 cups full-fat sour cream
1/2 cup whole milk
1 cup of your favourite red wine (Billy Cabernet would be perfect!)
3/4 cup vegetable oil
1 Tablespoon vanilla extract
1/2 cup hot water
For the Red Wine Frosting:
2 and 1/2 sticks (10 ounces) unsalted butter, softened.
3 and 1/4 cups confectioners' sugar, sifted
1/4 teaspoon salt
8 ounces dark chocolate, melted and cooled for 10 minutes (I suggest using 60% cocoa or above)
4 and 1/2 Tablespoons of your favourite red wine.
Method:
For the Red Wine Chocolate Cake:
Preheat oven to 180C. Cut out three 9-inch round segments of parchment paper to line your cake pans with.
Spray each pan generously - sides and bottom - with nonstick cooking spray, then place the parchment paper cut out in the bottom of the pans and spray again. It's important to make sure every bit of pan and paper are sprayed, so your cakes don't get stuck. Set pans aside.
In the bowl of a stand mixer fitted with the paddle attachment, or in a large bowl using a handheld electric mixer, combine both sugars, flour, cocoa powder, baking soda, baking powder and salt; mix on low until dry ingredients are thoroughly combined. Use your hands to break up any large clumps of brown sugar, if needed. Set aside.
In a separate large mixing bowl, combine the eggs, sour cream, milk, wine, oil, and vanilla extract; whisk well until ingredients are thoroughly combined. Pour mixture into the dry ingredients and beat on low speed until just incorporated. Pour in hot water and continue mixing until thoroughly combined; about 1 minute.
Divide the batter evenly among prepared pans. Bake in preheated oven for 30 minutes, or until a wooden toothpick or cake tester inserted in the centre of a cake comes out clean or with just a few moist crumbs attached. Cool cakes in the pans, placed on a cooling rack, for 15 minutes, before removing from pans and transferring to cooling racks to cool completely.
For the Red Wine Chocolate Frosting:
In the bowl of a stand mixer fitted with the paddle attachment, or in a large bowl using a handheld electric mixer, beat the butter on medium speed until completely smooth.
Reduce the speed to low and gradually add in the confectioners' sugar, beating until all of the sugar is completely combined. Add in the salt and chocolate and beat smooth. Beat in the wine. Once all of the ingredients have been incorporated, increase the speed to medium-high and beat for a full minute.
To serve:
Using a serrated knife, carefully trim the raised top of each cake, making each one an even, level surface. Transfer 1 layer to a large plate or cake stand. Spread an even layer of frosting on top, then top with another cake layer, and repeat. Top with the final cake layer. Frost the top and sides of the cake. Slice and serve or keep refrigerated for about a week.


Just like fine wine, some things get better with age and Raidis Estate is one of them, we are thrilled to be turning ten later this year.
A lot of hard work, long days and nights and meeting so many fun people has happened since we first opened our doors ten years ago.
We have made friendships, some excellent wines and had a lot of fun in the process.
And in true Raidis Estate style, we will be celebrating with a big old party with the Greek Charcoal Grill pumping out our famous rice, and grilled meats and classic Raidis hospitality.
There will also be live music, Raidis Estate finest on pour and beers for the beer lovers as well.
It's set to be a great way to celebrate all the hard work and the fantastic people who have and continue to support us.
And to add to the excitement, we will be officially opening the doors to our new Cellar Door space. It's set to be a celebration to remember.
We really hope we see you all at our place on the 2nd of November to celebrate what was, a future of more delicious wines, fun times and friendships to be made.
Book online so you can secure your spot HERE

​
A big bowl of mussels, some crusty bread and red wine is the way to get you through these last few lingering weeks of winter.
Mussels take on a delicious and luxurious taste when cooked in a red wine broth. And of course, this dish is perfectly paired with a bottle of Merlot or Shiraz, a green salad and crusty bread.
What you'll need:
1 head garlic
Extra-virgin olive oil, for drizzling
4 tablespoons butter
4 sprigs fresh thyme
2 cups fruity red wine
Coarse salt
4 pounds fresh mussels, scrubbed thoroughly
1/2 cup fresh flat-leaf parsley leaves, chopped
Method
Heat oven to 180 degrees. On parchment-lined foil, drizzle garlic with oil; tightly seal. Bake until tender, about 1 hour. Once cool, remove cloves from papery skin and set aside.
In a large pot, heat 1 tablespoon butter over medium heat; add thyme and roasted garlic cloves. Cook 1 to 2 minutes, then add wine and season with salt. Bring to a boil, add mussels, and reduce heat to medium. Cook, covered and undisturbed until shells have opened, 6 to 8 minutes.
Stir mussels and, with a slotted spoon, transfer to a warm serving bowl. (Discard unopened shells.) Return broth to a boil and reduce by half. Whisk in remaining 3 tablespoons butter and parsley. Ladle sauce over mussels and serve immediately.
Enjoy!


Living the dream in Singapore was an idea born out of "How fun would it be to…." take some of our nearest and dearest club members on an adventure of a lifetime.
And what better place than in gorgeous Singapore a food and travel mecca!
And... it's a lot warmer than the Coonawarra at this time of the year.
We could talk all day about the fabulous time that we had on our trip.
But a better way to get the down-low on the trip was asking one of our attendees their thoughts.
So here are the thought on Living the Dream in Singapore from one of our fabulous club members Tony who came along with wife Ange.
Why did you decide to come to Singapore with us?
We decided to join LTD because we really enjoy Stevo and Emma's company (Who wouldn't.. wink, wink)
And the opportunity to experience fine Singapore dining with the old-world wines compared to the Raidis range, which we were lucky enough to do at the second-night dinner.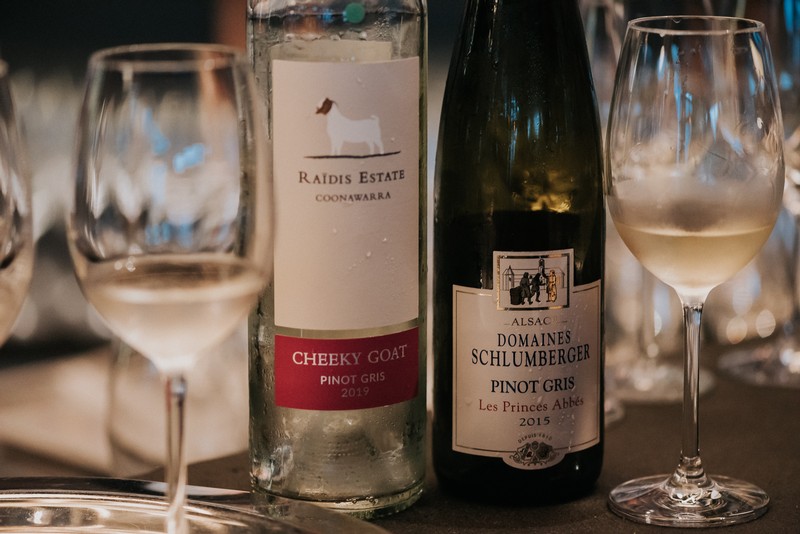 What was your favourite part of the trip?
It's hard to isolate a single favourite part of the trip because the dinners and welcome drinks were all fantastic.
The opportunity to have a private room in Skai Bar overlooking the quay and harbour was simply spectacular.
The cooking class conducted by home cooks who have been supported back into the workforce was brilliant.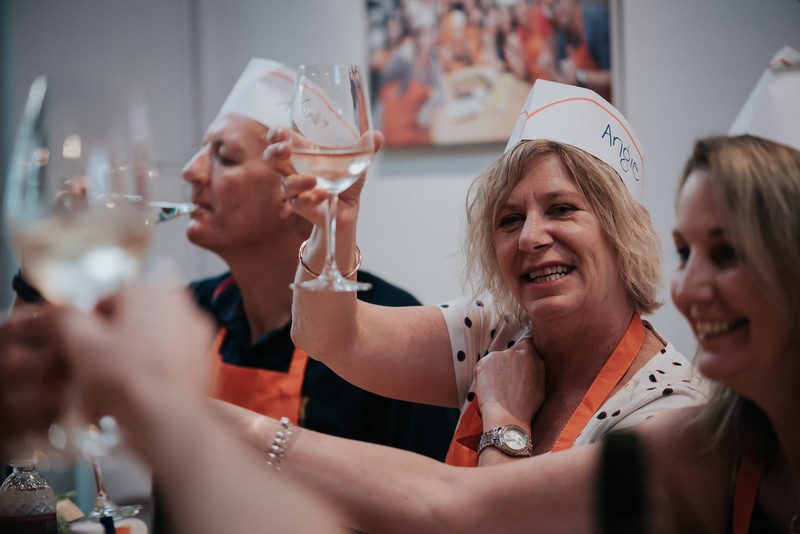 And we took the opportunity to make a holiday for the week, and Singapore has plenty to offer for everyone - great choice.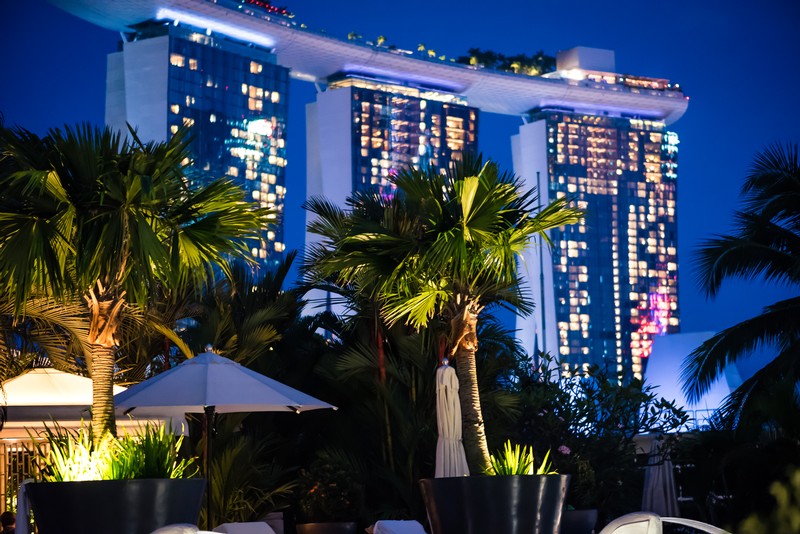 When in Singapore you need to try?
When in Singapore you need to try the Skai Bar, Level 33, Violet Oon restaurants and some of the local hawkers' markets for local treats (some are Michelin Star rated).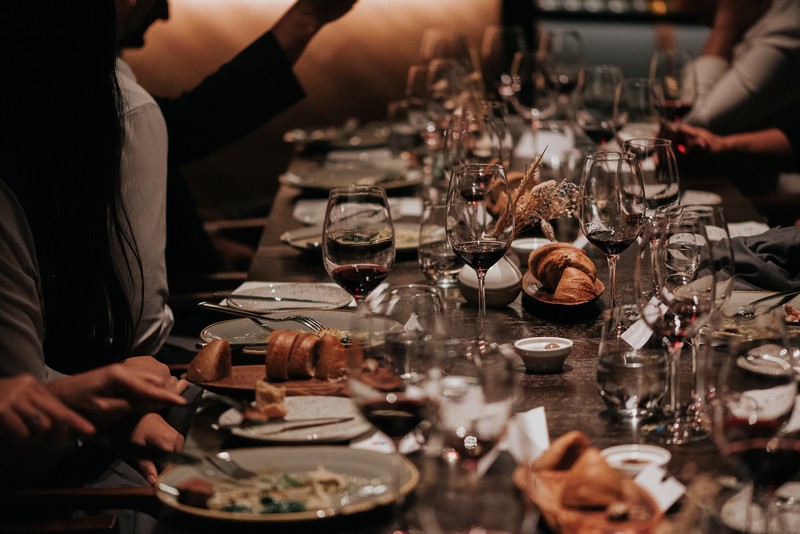 There are plenty of bars and restaurants that cater to cheap as well as high-end dining. We found a beautiful Thai Green Beef curry near Arab Street.
The Wine and Gourmet Friends restaurant near Chinatown is brilliant, and William is a great host!!
What is your favourite Raidis Estate Drop
My favourite drop from Raidis is 'The Trip' but the drink for every day is their Merlot.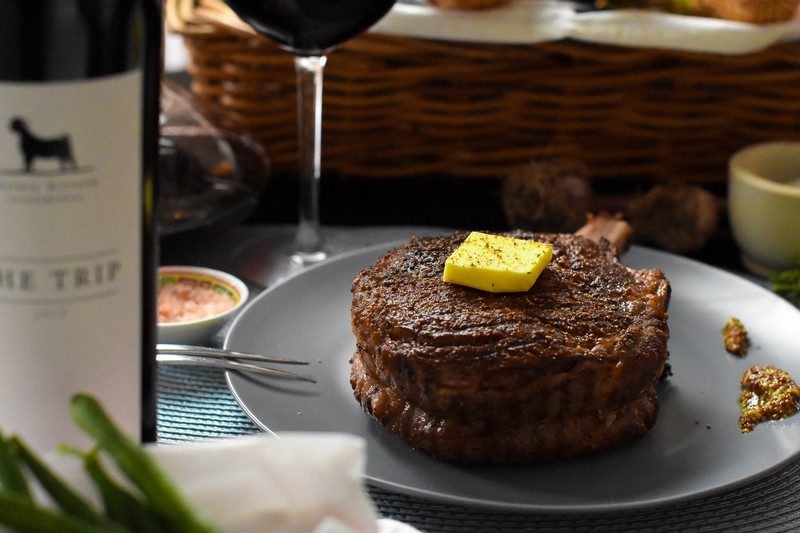 If you could describe the trip in a couple of words, what would they be?
Live, Love, Laugh 💕💕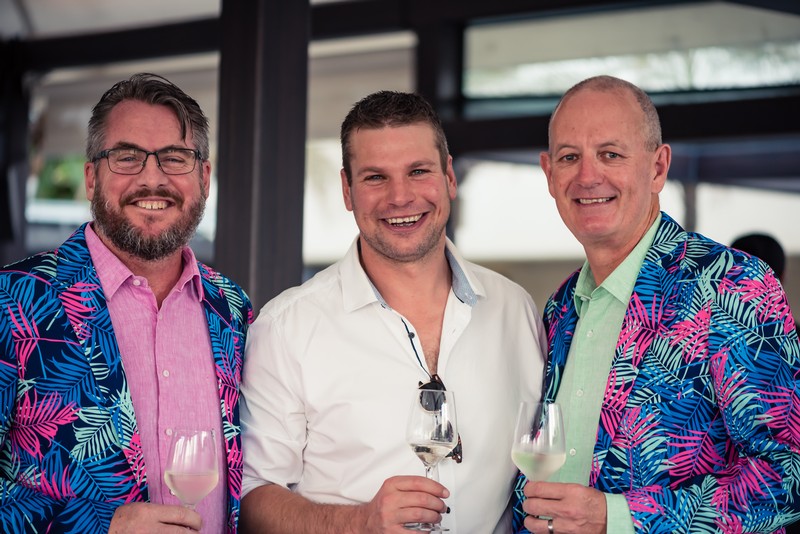 Tony pictured far right.


On our recent trip to Singapore, we were fortunate enough to take our Billy Goat club members on a culinary adventure with a cooking class at Food Playground in Chinatown. This day was one of the many highlights of the trip and was thoroughly enjoyed by all.
We arrived at Food Playground and were instantly met with smiles and welcomes by Daniel and his team.
Daniel is passionate about creating social impact and championing the underdogs. He created Food Playground after quitting his corporate career to do something he really cared about, and he's never looked back since.

Through Food Playground, Daniel has inspired many stay-at-home mothers to return to the workforce by providing them with flexi-work arrangements and opportunities to regain their confidence and discover their hidden talents.
The team at Food Playground led us through a fun and hands-on cultural cooking experience, starting with some explanations of how and where these famous dishes come from in Singapore cuisine, and how the different versions of dishes create the melting pot that is Asian cuisine.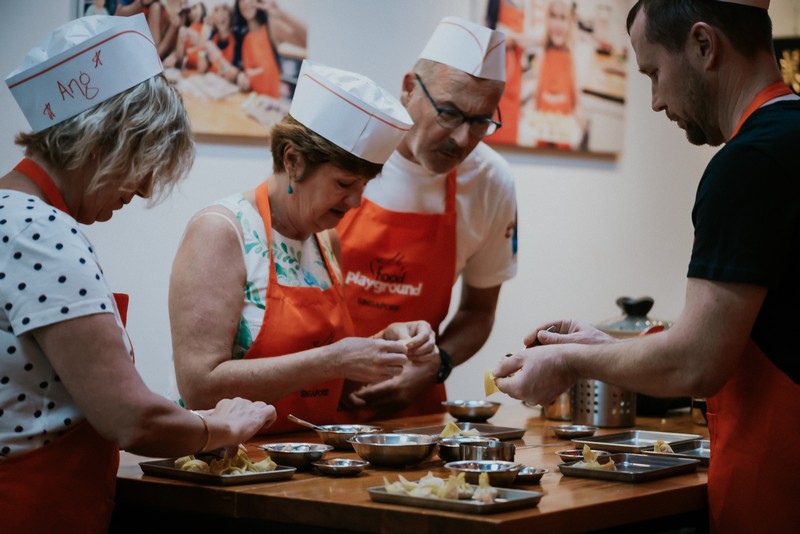 Then Daniel's female-led and passionate team got us into the nitty-gritty of making steamed chicken, chicken rice, and wontons. We chopped, steamed, peeled and carefully prepared the wontons.
It was hands-on, informative and most of all fun.
If you are in Singapore for a visit and are looking to learn some cooking skills and background about local cuisine, we cannot recommend Daniel and his team highly enough.
We had so much fun and will be back again next year for more…

You can check out Daniel and the team at Food Playground HERE

Bon appetite


With 'Living the Dream' just finishing up in Singapore this week we thought it only fair that over the next month we share some of the excitement of the trip.
But before we get into the nitty-gritty, you might all be hankering for some dumpling goodness.
Singapore arguably has some of the best dumplings, but if you can't make it here to try them, why not try these delicious pork dumplings out on the family at home.
What you'll need:
For the filling:
3 pieces black fungus (wood ear mushroom), soaked in hot water for 10 mins & sliced thinly
500g minced pork
200g medium-size green prawns shelled & deveined, chopped into small pieces
8 water chestnuts, peeled & diced
1 bunch of spring onions, chopped finely
For the seasoning:
1 tbsp. Chinese cooking wine
1 tbsp. sesame oil
2 heaped tsp. chicken seasoning powder
2 tsp. fish sauce
1/2 tsp. salt
dash of white pepper
For the dipping sauce:
Chinkiang black vinegar
2-inch size ginger, peeled & julienned
white 'sui kow' dumpling skins
Method:

Mix together the filling ingredients and seasoning and refrigerate for at least 2 hours.

To assemble the dumpling, first, place one sheet of dumpling skin on your palm and spoon a tablespoon-full of filling in the middle. Dab some water around the rim of the skin, fold the dumpling into half and press down the edges to ensure the filling is properly sealed.
Repeat for the rest of the dumpling skins. Place the dumplings on parchment paper and cover with a damp cloth to prevent them from drying up.

Bring water in a deep pot to a boil. Gently drop the dumplings into the boiling water and cook until they float on the surface.

Serve with black vinegar and ginger.


School holidays are a time to spend with the kiddlets, not having to worry about packing school lunches or getting everyone out the door on time. But it also means the kids are home and testing your patience that little bit more than usual.
With the normal routine flying out the window, you will be looking for some delicious recipes to pull out to keep every member of the family happy.
This cheeseburger recipe is a winner.
What you'll need:

600g Beef Mince
1 tbsp. of Hamburger Seasoning (find in the spice section)
2 tbsp. Tomato Sauce
1 tbsp. Olive oil
20g Butter
6 Brown onions, sliced into rings
6 White Round Rolls, split, toasted
2 tbsp. American Mustard
3 slices Cheddar, halved diagonally
12 slices Beetroot
3 Dill pickles, thinly sliced
1/3 cup (80ml) Tomato Relish
Method:
Combine mince, hamburger seasoning and tomato sauce in a bowl. Divide and shape the mixture into six 10cm-wide x 1.5cm-thick patties.
Heat the oil in a large frying pan over medium-high heat. Cook the patties for 3-4 mins each side or until cooked through.
Meanwhile, melt the butter in a saucepan over medium-high heat. Cook the onions, stirring for 5 mins or until golden.
Place roll bases on a serving platter. Place onion on bases and spoon American mustard over onions. Top with the patties, cheddar, beetroot and pickles. Spread roll tops with tomato relish and place on top to serve.


If you have been lucky enough to visit us at Raidis Estate, you will know we are passionate about our Goats. They help clean out our vineyards, are our mates and have prime position on our bottles of wine and branding.
Goats are funny and remarkable animals, often cheeky as hell but worth the work. Here are some fun goat facts that you may or may not know.
When a baby goat is being born, it's called 'kidding', and we are not kidding about that! You may know a baby goat is called a kid, but when the mum is giving birth, it's aptly named kidding.
If you are ever lucky enough to get up close and personal with a goat, you may or may not know that they have rectangle pupils. Freaky hey!
Goats have four stomachs! You might not be surprised to hear this one if you've known a goat to eat weird things, but their four-chambered stomach helps goats digest tough roughage like grass and hay.
Goats can have accents Just as human voices will vary in cadence and inflection by geographical region, a particular goat's bleat will sound different from that of a goat in a different country.
Cashmere comes from goats. So if you are a cashmere fan, it's likely that your jumper or throw rug once had a home on a goat.


If winter is getting to be a bit of a drag by this stage in the game, and let's face it, it is for most people. You might be looking for easy and delicious weeknight recipes to enjoy and to use that leftover bolognese.
You don't need to be a budding chef to be able to pull together a delicious pasta bake; you just need a few simple ingredients, an oven and some hungry mouths to feed.
What you'll need:
500 g Butterfly pasta
1 tbsp 20 g Western Star Original Salted Butter
3 cups Basic Bolognese (leftover bolognese)
2½ cups (225 g) Cheddar Cheese
Method:
Preheat oven to 200°C / 180°C fan-forced. Grease a 3 litre (12 cup capacity) ovenproof dish.
Cook pasta in a large saucepan according to packet instructions for 12 minutes or until tender. Drain well.
Add pasta to prepared dish along with the butter and toss to combine. Add the Bolognese and half the cheese, stirring through gently to combine.
Top with remaining cheese. Bake for 20 minutes or until cheese is melted and golden brown. Allow to rest for a few minutes before serving.
Enjoy!