Living the dream in Singapore was an idea born out of "How fun would it be to…." take some of our nearest and dearest club members on an adventure of a lifetime.
And what better place than in gorgeous Singapore a food and travel mecca!
And... it's a lot warmer than the Coonawarra at this time of the year.
We could talk all day about the fabulous time that we had on our trip.
But a better way to get the down-low on the trip was asking one of our attendees their thoughts.
So here are the thought on Living the Dream in Singapore from one of our fabulous club members Tony who came along with wife Ange.
Why did you decide to come to Singapore with us?
We decided to join LTD because we really enjoy Stevo and Emma's company (Who wouldn't.. wink, wink)
And the opportunity to experience fine Singapore dining with the old-world wines compared to the Raidis range, which we were lucky enough to do at the second-night dinner.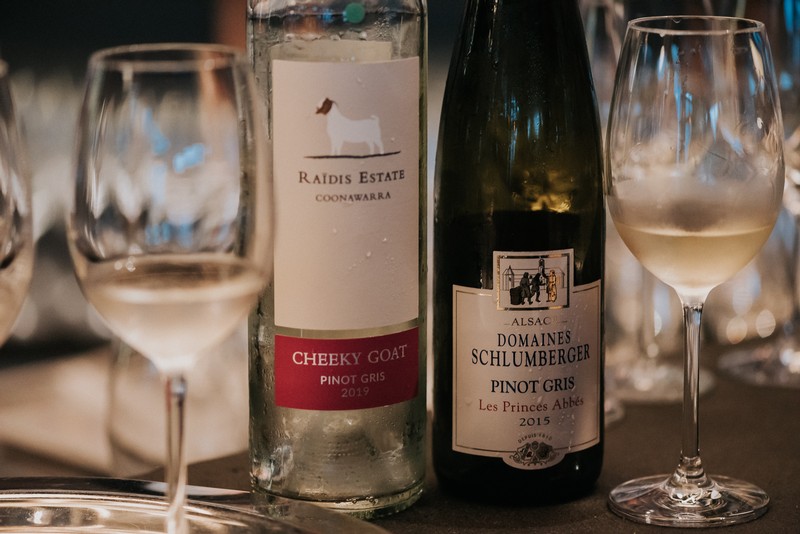 What was your favourite part of the trip?
It's hard to isolate a single favourite part of the trip because the dinners and welcome drinks were all fantastic.
The opportunity to have a private room in Skai Bar overlooking the quay and harbour was simply spectacular.
The cooking class conducted by home cooks who have been supported back into the workforce was brilliant.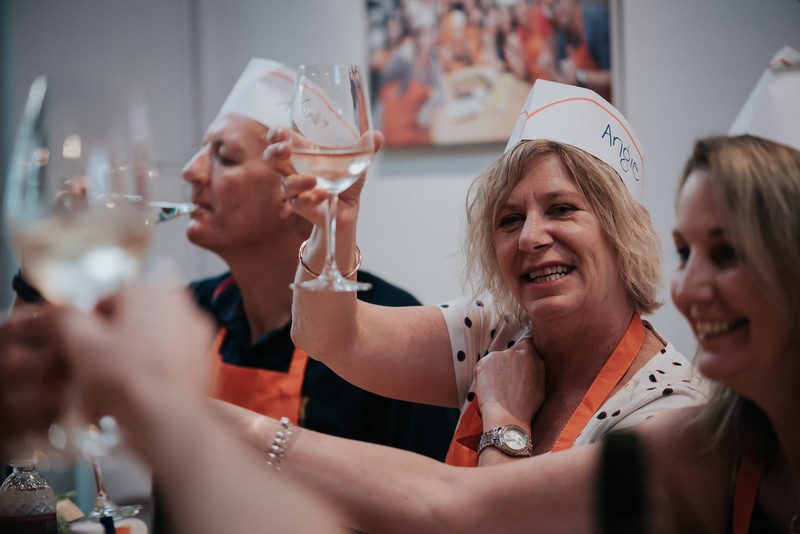 And we took the opportunity to make a holiday for the week, and Singapore has plenty to offer for everyone - great choice.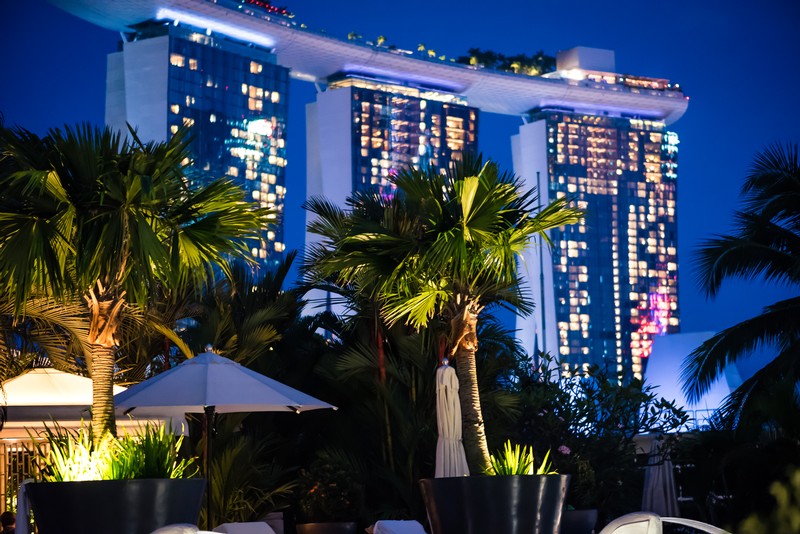 When in Singapore you need to try?
When in Singapore you need to try the Skai Bar, Level 33, Violet Oon restaurants and some of the local hawkers' markets for local treats (some are Michelin Star rated).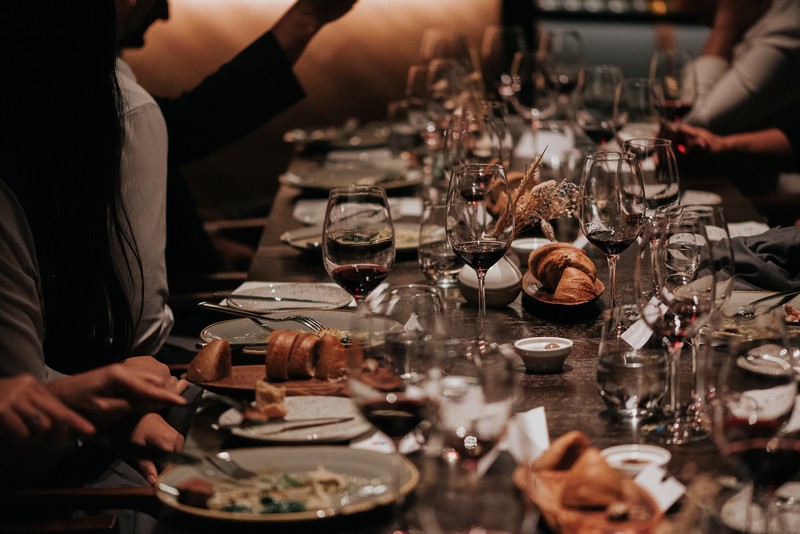 There are plenty of bars and restaurants that cater to cheap as well as high-end dining. We found a beautiful Thai Green Beef curry near Arab Street.
The Wine and Gourmet Friends restaurant near Chinatown is brilliant, and William is a great host!!
What is your favourite Raidis Estate Drop
My favourite drop from Raidis is 'The Trip' but the drink for every day is their Merlot.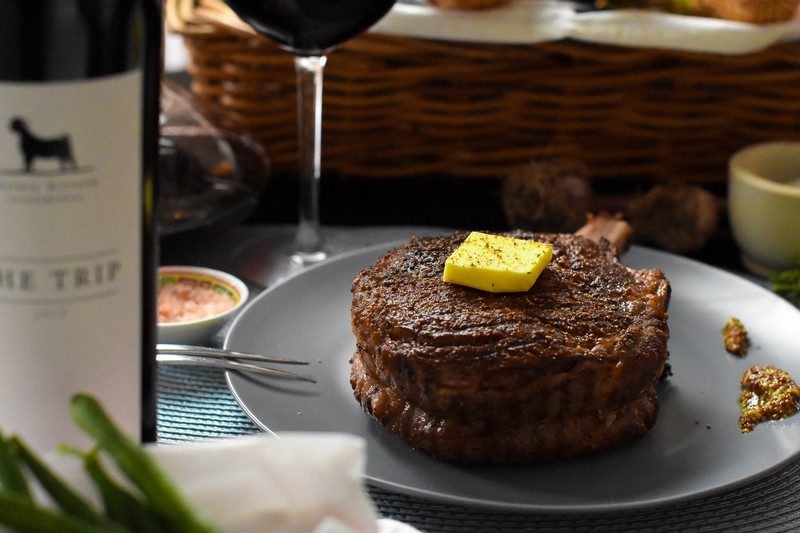 If you could describe the trip in a couple of words, what would they be?
Live, Love, Laugh 💕💕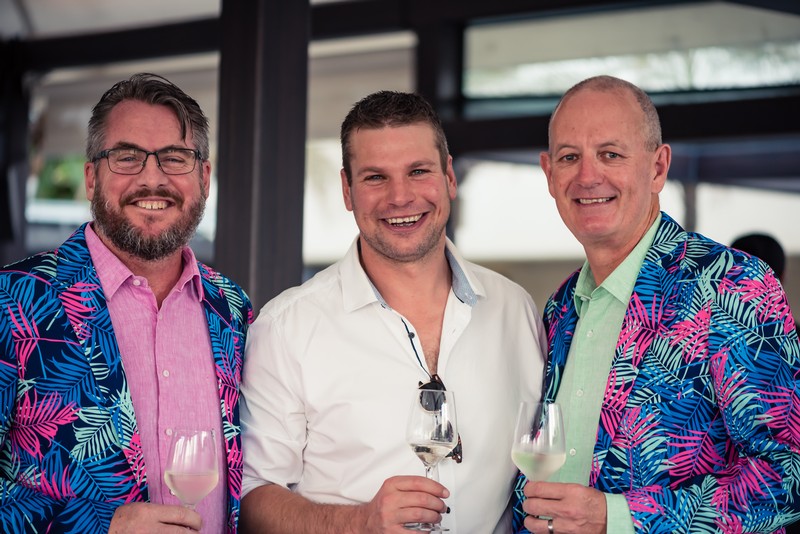 Tony pictured far right.


On our recent trip to Singapore, we were fortunate enough to take our Billy Goat club members on a culinary adventure with a cooking class at Food Playground in Chinatown. This day was one of the many highlights of the trip and was thoroughly enjoyed by all.
We arrived at Food Playground and were instantly met with smiles and welcomes by Daniel and his team.
Daniel is passionate about creating social impact and championing the underdogs. He created Food Playground after quitting his corporate career to do something he really cared about, and he's never looked back since.

Through Food Playground, Daniel has inspired many stay-at-home mothers to return to the workforce by providing them with flexi-work arrangements and opportunities to regain their confidence and discover their hidden talents.
The team at Food Playground led us through a fun and hands-on cultural cooking experience, starting with some explanations of how and where these famous dishes come from in Singapore cuisine, and how the different versions of dishes create the melting pot that is Asian cuisine.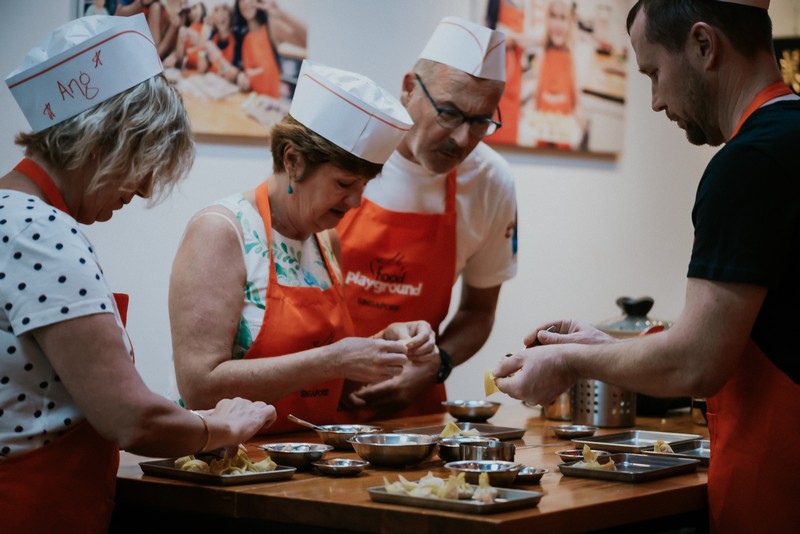 Then Daniel's female-led and passionate team got us into the nitty-gritty of making steamed chicken, chicken rice, and wontons. We chopped, steamed, peeled and carefully prepared the wontons.
It was hands-on, informative and most of all fun.
If you are in Singapore for a visit and are looking to learn some cooking skills and background about local cuisine, we cannot recommend Daniel and his team highly enough.
We had so much fun and will be back again next year for more…

You can check out Daniel and the team at Food Playground HERE

Bon appetite


With 'Living the Dream' just finishing up in Singapore this week we thought it only fair that over the next month we share some of the excitement of the trip.
But before we get into the nitty-gritty, you might all be hankering for some dumpling goodness.
Singapore arguably has some of the best dumplings, but if you can't make it here to try them, why not try these delicious pork dumplings out on the family at home.
What you'll need:
For the filling:
3 pieces black fungus (wood ear mushroom), soaked in hot water for 10 mins & sliced thinly
500g minced pork
200g medium-size green prawns shelled & deveined, chopped into small pieces
8 water chestnuts, peeled & diced
1 bunch of spring onions, chopped finely
For the seasoning:
1 tbsp. Chinese cooking wine
1 tbsp. sesame oil
2 heaped tsp. chicken seasoning powder
2 tsp. fish sauce
1/2 tsp. salt
dash of white pepper
For the dipping sauce:
Chinkiang black vinegar
2-inch size ginger, peeled & julienned
white 'sui kow' dumpling skins
Method:

Mix together the filling ingredients and seasoning and refrigerate for at least 2 hours.

To assemble the dumpling, first, place one sheet of dumpling skin on your palm and spoon a tablespoon-full of filling in the middle. Dab some water around the rim of the skin, fold the dumpling into half and press down the edges to ensure the filling is properly sealed.
Repeat for the rest of the dumpling skins. Place the dumplings on parchment paper and cover with a damp cloth to prevent them from drying up.

Bring water in a deep pot to a boil. Gently drop the dumplings into the boiling water and cook until they float on the surface.

Serve with black vinegar and ginger.


School holidays are a time to spend with the kiddlets, not having to worry about packing school lunches or getting everyone out the door on time. But it also means the kids are home and testing your patience that little bit more than usual.
With the normal routine flying out the window, you will be looking for some delicious recipes to pull out to keep every member of the family happy.
This cheeseburger recipe is a winner.
What you'll need:

600g Beef Mince
1 tbsp. of Hamburger Seasoning (find in the spice section)
2 tbsp. Tomato Sauce
1 tbsp. Olive oil
20g Butter
6 Brown onions, sliced into rings
6 White Round Rolls, split, toasted
2 tbsp. American Mustard
3 slices Cheddar, halved diagonally
12 slices Beetroot
3 Dill pickles, thinly sliced
1/3 cup (80ml) Tomato Relish
Method:
Combine mince, hamburger seasoning and tomato sauce in a bowl. Divide and shape the mixture into six 10cm-wide x 1.5cm-thick patties.
Heat the oil in a large frying pan over medium-high heat. Cook the patties for 3-4 mins each side or until cooked through.
Meanwhile, melt the butter in a saucepan over medium-high heat. Cook the onions, stirring for 5 mins or until golden.
Place roll bases on a serving platter. Place onion on bases and spoon American mustard over onions. Top with the patties, cheddar, beetroot and pickles. Spread roll tops with tomato relish and place on top to serve.


If you have been lucky enough to visit us at Raidis Estate, you will know we are passionate about our Goats. They help clean out our vineyards, are our mates and have prime position on our bottles of wine and branding.
Goats are funny and remarkable animals, often cheeky as hell but worth the work. Here are some fun goat facts that you may or may not know.
When a baby goat is being born, it's called 'kidding', and we are not kidding about that! You may know a baby goat is called a kid, but when the mum is giving birth, it's aptly named kidding.
If you are ever lucky enough to get up close and personal with a goat, you may or may not know that they have rectangle pupils. Freaky hey!
Goats have four stomachs! You might not be surprised to hear this one if you've known a goat to eat weird things, but their four-chambered stomach helps goats digest tough roughage like grass and hay.
Goats can have accents Just as human voices will vary in cadence and inflection by geographical region, a particular goat's bleat will sound different from that of a goat in a different country.
Cashmere comes from goats. So if you are a cashmere fan, it's likely that your jumper or throw rug once had a home on a goat.


If winter is getting to be a bit of a drag by this stage in the game, and let's face it, it is for most people. You might be looking for easy and delicious weeknight recipes to enjoy and to use that leftover bolognese.
You don't need to be a budding chef to be able to pull together a delicious pasta bake; you just need a few simple ingredients, an oven and some hungry mouths to feed.
What you'll need:
500 g Butterfly pasta
1 tbsp 20 g Western Star Original Salted Butter
3 cups Basic Bolognese (leftover bolognese)
2½ cups (225 g) Cheddar Cheese
Method:
Preheat oven to 200°C / 180°C fan-forced. Grease a 3 litre (12 cup capacity) ovenproof dish.
Cook pasta in a large saucepan according to packet instructions for 12 minutes or until tender. Drain well.
Add pasta to prepared dish along with the butter and toss to combine. Add the Bolognese and half the cheese, stirring through gently to combine.
Top with remaining cheese. Bake for 20 minutes or until cheese is melted and golden brown. Allow to rest for a few minutes before serving.
Enjoy!


The Coonawarra region is renowned for our delicious Cabernet Sauvignons, but the region has a lot of other things to offer and can make for the perfect winter getaway during the school holidays or just for a long weekend with your significant other.
The Coonawarra has a beautiful array of wineries to visit, and given the proximity of most wineries on our main strip, it's easy to enjoy a few of your favourites on the same day.
There really is something for everyone. And there are some gorgeous accommodation options from glamping to bed and breakfast style getaways to enjoy.
Here are some of the exciting things we have coming up at Raidis Estate that might entice you to pack the kids in the car, throw caution to the wind and visit us.
Visit our new Cellar Door!
Our new Cellar Door is open and ready for tastings. Just imagine sitting back fireside with a glass of delicious Radis Estate red and enjoying some downtime with your loved ones.
Or you might prefer to do a guided tasting with one of our team, and if you are lucky, you may get to meet the makers Emma and Steven over a table and a glass of wine and hear the stories behind the wines.
Pizza fun
On July 20th and July 27th - Bay Pizzeria is serving lunch at Raidis Estate Cellar Door.
Stop by and have a lazy lunch with the BEST pizzas in the area, sip on a glass of Raidis Estate's finest, or maybe try one of our new white wines which as due to land in the Cellar Door real soon.
Back Vintage Soul Dinner
Looking for an event to remember? Join us for a night of fun and deliciousness for our back-vintage banquet.
Enjoy a six-course feast while experiencing some of our back-vintage wines direct out of our cellar.
This is an event not to be missed.
There is so much to see and do in the Coonawarra, so when was the last time you visited?


Hello winter, it seems like only yesterday that we were sipping on Pinot Gris enjoy the warmth of the beach and sunshine and now we are well and truly in winter mode.
Winter need not be the reason that you shy away from entertaining guests; it's an excellent time to get the fire going, make some warm snacks and open a bottle of delicious red.
And gooey honey glazed chicken wings are a sure-fire way to keep your dinner party guests happy from the get-go as a starter. And the great thing is they are easy to prepare in advance and have ready for the hungry masses when they arrive.
What you'll need:
3 Kgs chicken wings
Salt & pepper
2 cups honey
1 cup of soy sauce
4 Tablespoons vegetable oil
4 Tablespoons ketchup
6 cloves garlic, minced
1/4 teaspoon cayenne pepper, optional
Directions:
If wings are whole, remove tips and discard, or freeze to make chicken stock later). Coat with salt and pepper.
Combine remaining ingredients in a medium bowl until well mixed.
Cooking options:
1. Preheat oven to 180c. Place wings in a shallow casserole, pour the sauce over and bake until chicken is well done and sauce is caramelised about 1 hour.
2. Place wings in the slow cooker, pour the sauce over and cook on low 3 to 4 hours.


If you are a wine lover and let's face it, we know you are because here you are reading our blog, you will know the dilemma of what do you do with all those old wine bottles?
Yes, you can chuck them in the recycle bin, but there are also some other beautiful things you can do with wine bottles to recycle them and do your bit for the planet with a bit of creative re-purposing.
Here are some ideas.
Make them into a vase for around your home
Get creative and pick up some funky paints from your local craft shop and give those old wine bottles a jazz up. You can paint them in any design and style that suits your home.
Give them a lick of paint and pop in some dried or fresh flowers for a pop of colour in a bathroom, bedroom or as a decorative piece in a bookcase.
Table numbers
If you own a café or even if you are planning a wedding, you can make your wine bottles into a nifty table number.
Again, decorate with paint, and paint on a number. They will be something different and allows you to re-purpose those pesky wine bottles.
Simple centrepiece
Turn a group of wine bottles into a no-fuss centrepiece. All you need are bottles, a little water, and a few flowers. This will instantly transform your table and give it that bit of Wow factor.
Twinkle, Twinkle
Feed some of those old fairy lights that are hanging around your garage collecting dust and are only used over Christmas into the wine bottles for year-round twinkle lamps.
Bedside lamp
With some simple wiring and finding a second-hand lampshade at the local op shop, you can make wine bottles into a gorgeous bedside lamp.
Citronella Candles
Add a wick, some citronella oil from the hardware store and stones to hold the wick in place at the bottom of the bottle. Old wine bottles citronella candles can help keep the mozzies away when you are entertaining outside.
Just a few creative ways to re-purpose old wine bottles into something pretty for your home, an event or your workspace.


Have you ever met a person that is not supremely happy with a big bowl of spaghetti and meatballs on a cold winter night….?
Pasta and red wine needs no introduction and go hand in hand, like kids and mud at the playground!
This recipe has a bit of twist on the traditional style of Italian spaghetti and meatballs with Thai style ingredients in the meatballs to add that little something different and can be a great way to introduce the younger members of your house to different foods.
You can also easily swap out the spaghetti for Hokkien style noddles if you prefer.
This dish takes about 35mins to makes, so it's super easy and will feed the whole family, it also pairs well with our Shiraz or Cabernet.
What you'll need
Meatballs
1 lb ground beef or pork
2 TB minced lemongrass
1 TB sesame seeds
1 lime, juiced
1 jalapeno, minced
2 cloves garlic, minced
5 large basil leaves, chopped
1/2 cup fresh cilantro, chopped
5 fresh mint leaves, chopped
2 tsp. soy sauce
1 tsp. ground ginger
2 TB fish sauce
1/2 cup bread crumbs
2 eggs
Pasta
1/4 cup + 2 TB olive oil, divided
1 onion, minced
2 tsp. soy sauce
6 cloves garlic, minced
6 cups chicken broth
1 packet of spaghetti noodles
2 cups thinly sliced carrots (optional)
Method
Preheat oven to 400 degrees. Spray a 9×13 glass pan or jelly roll pan with non-stick cooking spray.
In a medium-size mixing bowl, make the meatballs by combining all meatball ingredients until thoroughly mixed. Form into about 20 meatballs and place in the prepared pan. Bake in the preheated oven for 25 to 30 minutes.
While meatballs are baking make the pasta. Bring chicken broth to a boil in a large saucepan over high heat. Add in spaghetti noodles and cook until al dente according to package directions).
Meanwhile, eat 2 TB olive oil in a large skillet over medium heat. Add in onion and carrot and sauté for about 5 minutes until onions soften and begin to become translucent. Stir in soy sauce and garlic and cook an additional 1 minute.
Drain pasta and add into the skillet with remaining 1/4 cup olive oil. Stir to coat.
Serve pasta hot topped with meatballs.