Just like fine wine, some things get better with age and Raidis Estate is one of them, we are thrilled to be turning ten later this year.
A lot of hard work, long days and nights and meeting so many fun people has happened since we first opened our doors ten years ago.
We have made friendships, some excellent wines and had a lot of fun in the process.
And in true Raidis Estate style, we will be celebrating with a big old party with the Greek Charcoal Grill pumping out our famous rice, and grilled meats and classic Raidis hospitality.
There will also be live music, Raidis Estate finest on pour and beers for the beer lovers as well.
It's set to be a great way to celebrate all the hard work and the fantastic people who have and continue to support us.
And to add to the excitement, we will be officially opening the doors to our new Cellar Door space. It's set to be a celebration to remember.
We really hope we see you all at our place on the 2nd of November to celebrate what was, a future of more delicious wines, fun times and friendships to be made.
Book online so you can secure your spot HERE


Living the dream in Singapore was an idea born out of "How fun would it be to…." take some of our nearest and dearest club members on an adventure of a lifetime.
And what better place than in gorgeous Singapore a food and travel mecca!
And... it's a lot warmer than the Coonawarra at this time of the year.
We could talk all day about the fabulous time that we had on our trip.
But a better way to get the down-low on the trip was asking one of our attendees their thoughts.
So here are the thought on Living the Dream in Singapore from one of our fabulous club members Tony who came along with wife Ange.
Why did you decide to come to Singapore with us?
We decided to join LTD because we really enjoy Stevo and Emma's company (Who wouldn't.. wink, wink)
And the opportunity to experience fine Singapore dining with the old-world wines compared to the Raidis range, which we were lucky enough to do at the second-night dinner.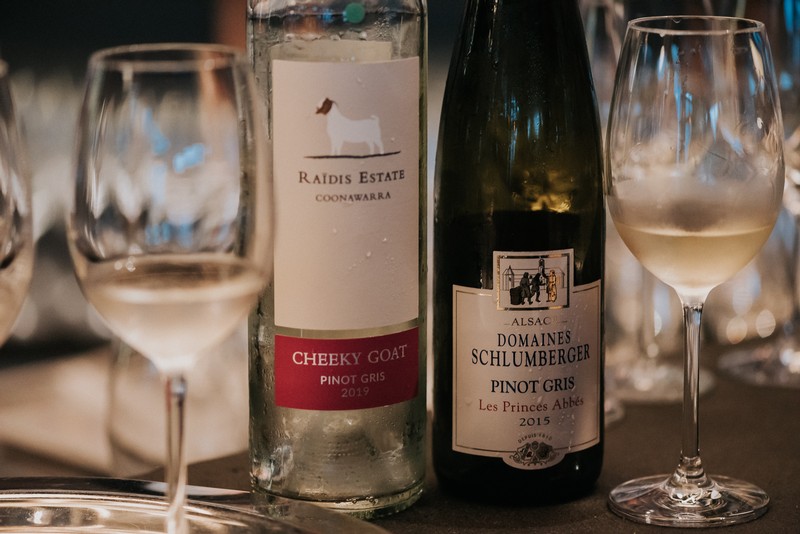 What was your favourite part of the trip?
It's hard to isolate a single favourite part of the trip because the dinners and welcome drinks were all fantastic.
The opportunity to have a private room in Skai Bar overlooking the quay and harbour was simply spectacular.
The cooking class conducted by home cooks who have been supported back into the workforce was brilliant.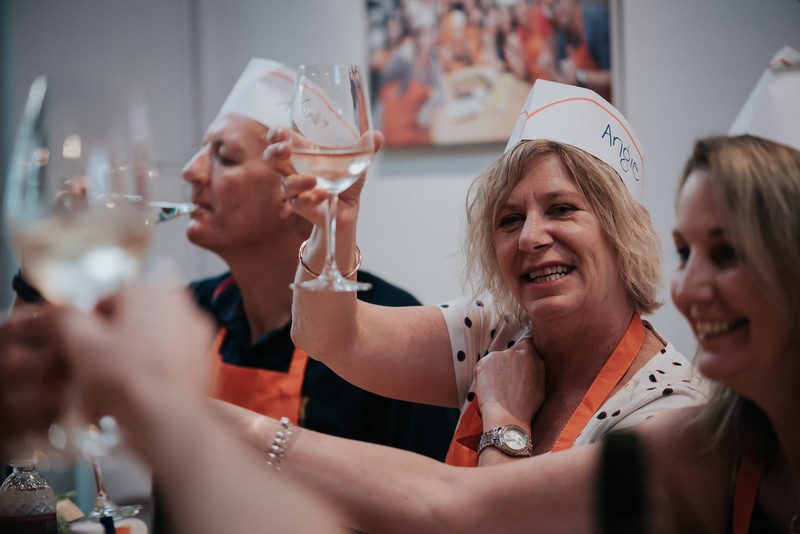 And we took the opportunity to make a holiday for the week, and Singapore has plenty to offer for everyone - great choice.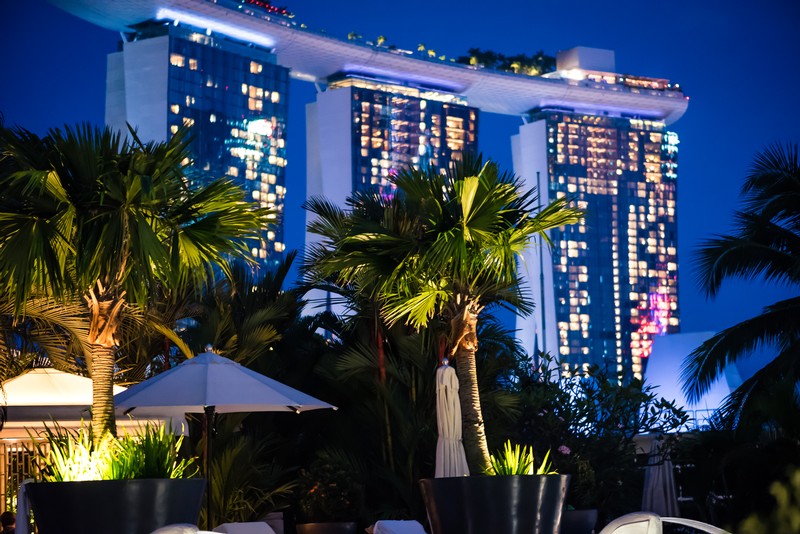 When in Singapore you need to try?
When in Singapore you need to try the Skai Bar, Level 33, Violet Oon restaurants and some of the local hawkers' markets for local treats (some are Michelin Star rated).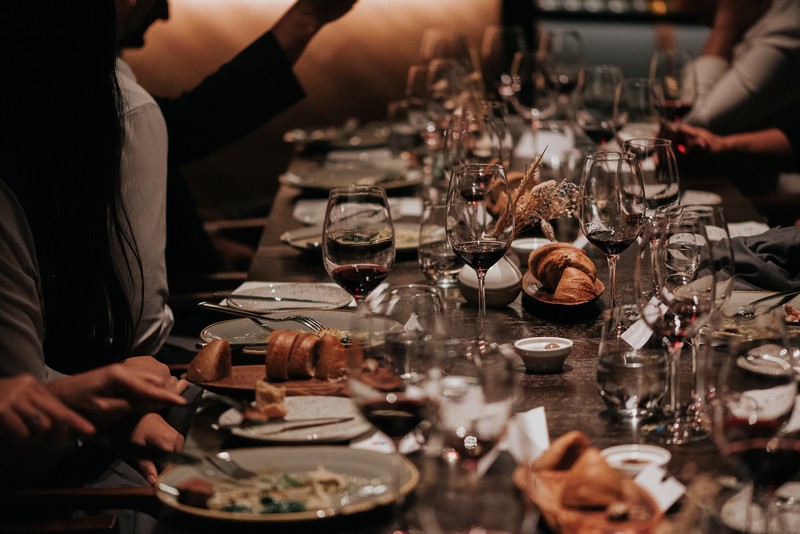 There are plenty of bars and restaurants that cater to cheap as well as high-end dining. We found a beautiful Thai Green Beef curry near Arab Street.
The Wine and Gourmet Friends restaurant near Chinatown is brilliant, and William is a great host!!
What is your favourite Raidis Estate Drop
My favourite drop from Raidis is 'The Trip' but the drink for every day is their Merlot.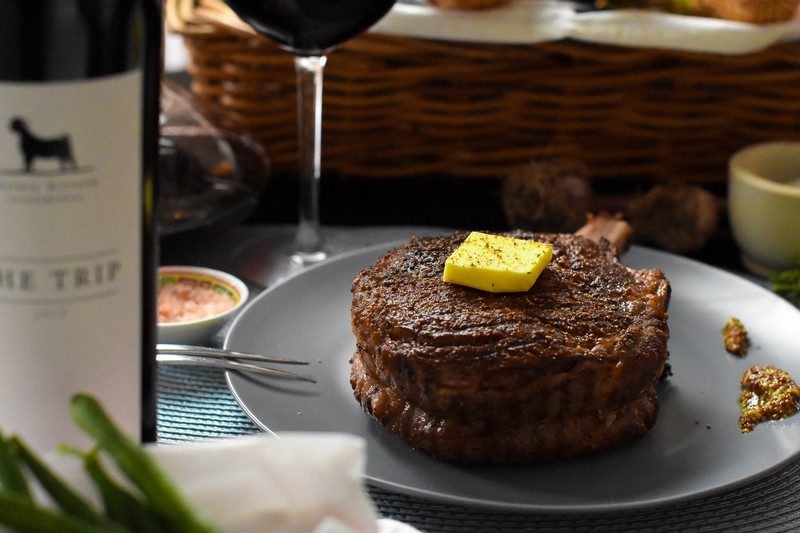 If you could describe the trip in a couple of words, what would they be?
Live, Love, Laugh 💕💕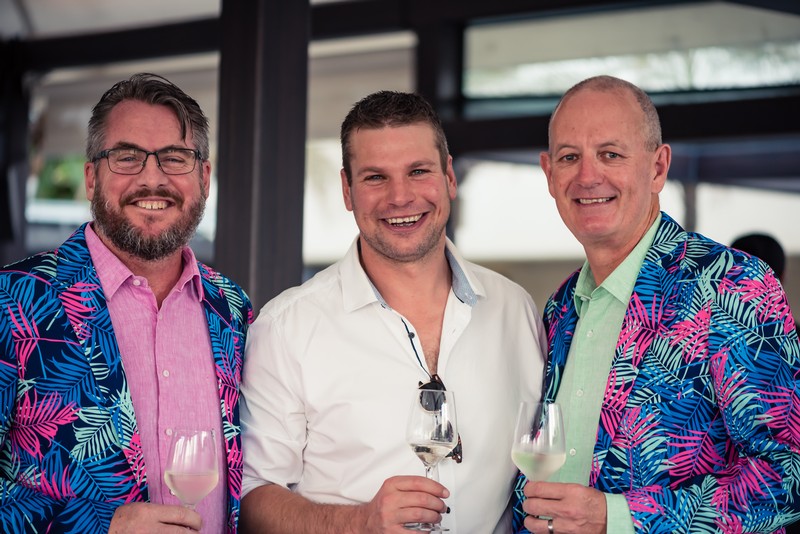 Tony pictured far right.


If you have been lucky enough to visit us at Raidis Estate, you will know we are passionate about our Goats. They help clean out our vineyards, are our mates and have prime position on our bottles of wine and branding.
Goats are funny and remarkable animals, often cheeky as hell but worth the work. Here are some fun goat facts that you may or may not know.
When a baby goat is being born, it's called 'kidding', and we are not kidding about that! You may know a baby goat is called a kid, but when the mum is giving birth, it's aptly named kidding.
If you are ever lucky enough to get up close and personal with a goat, you may or may not know that they have rectangle pupils. Freaky hey!
Goats have four stomachs! You might not be surprised to hear this one if you've known a goat to eat weird things, but their four-chambered stomach helps goats digest tough roughage like grass and hay.
Goats can have accents Just as human voices will vary in cadence and inflection by geographical region, a particular goat's bleat will sound different from that of a goat in a different country.
Cashmere comes from goats. So if you are a cashmere fan, it's likely that your jumper or throw rug once had a home on a goat.


If winter is getting to be a bit of a drag by this stage in the game, and let's face it, it is for most people. You might be looking for easy and delicious weeknight recipes to enjoy and to use that leftover bolognese.
You don't need to be a budding chef to be able to pull together a delicious pasta bake; you just need a few simple ingredients, an oven and some hungry mouths to feed.
What you'll need:
500 g Butterfly pasta
1 tbsp 20 g Western Star Original Salted Butter
3 cups Basic Bolognese (leftover bolognese)
2½ cups (225 g) Cheddar Cheese
Method:
Preheat oven to 200°C / 180°C fan-forced. Grease a 3 litre (12 cup capacity) ovenproof dish.
Cook pasta in a large saucepan according to packet instructions for 12 minutes or until tender. Drain well.
Add pasta to prepared dish along with the butter and toss to combine. Add the Bolognese and half the cheese, stirring through gently to combine.
Top with remaining cheese. Bake for 20 minutes or until cheese is melted and golden brown. Allow to rest for a few minutes before serving.
Enjoy!


Hello winter, it seems like only yesterday that we were sipping on Pinot Gris enjoy the warmth of the beach and sunshine and now we are well and truly in winter mode.
Winter need not be the reason that you shy away from entertaining guests; it's an excellent time to get the fire going, make some warm snacks and open a bottle of delicious red.
And gooey honey glazed chicken wings are a sure-fire way to keep your dinner party guests happy from the get-go as a starter. And the great thing is they are easy to prepare in advance and have ready for the hungry masses when they arrive.
What you'll need:
3 Kgs chicken wings
Salt & pepper
2 cups honey
1 cup of soy sauce
4 Tablespoons vegetable oil
4 Tablespoons ketchup
6 cloves garlic, minced
1/4 teaspoon cayenne pepper, optional
Directions:
If wings are whole, remove tips and discard, or freeze to make chicken stock later). Coat with salt and pepper.
Combine remaining ingredients in a medium bowl until well mixed.
Cooking options:
1. Preheat oven to 180c. Place wings in a shallow casserole, pour the sauce over and bake until chicken is well done and sauce is caramelised about 1 hour.
2. Place wings in the slow cooker, pour the sauce over and cook on low 3 to 4 hours.


If you are a wine lover and let's face it, we know you are because here you are reading our blog, you will know the dilemma of what do you do with all those old wine bottles?
Yes, you can chuck them in the recycle bin, but there are also some other beautiful things you can do with wine bottles to recycle them and do your bit for the planet with a bit of creative re-purposing.
Here are some ideas.
Make them into a vase for around your home
Get creative and pick up some funky paints from your local craft shop and give those old wine bottles a jazz up. You can paint them in any design and style that suits your home.
Give them a lick of paint and pop in some dried or fresh flowers for a pop of colour in a bathroom, bedroom or as a decorative piece in a bookcase.
Table numbers
If you own a café or even if you are planning a wedding, you can make your wine bottles into a nifty table number.
Again, decorate with paint, and paint on a number. They will be something different and allows you to re-purpose those pesky wine bottles.
Simple centrepiece
Turn a group of wine bottles into a no-fuss centrepiece. All you need are bottles, a little water, and a few flowers. This will instantly transform your table and give it that bit of Wow factor.
Twinkle, Twinkle
Feed some of those old fairy lights that are hanging around your garage collecting dust and are only used over Christmas into the wine bottles for year-round twinkle lamps.
Bedside lamp
With some simple wiring and finding a second-hand lampshade at the local op shop, you can make wine bottles into a gorgeous bedside lamp.
Citronella Candles
Add a wick, some citronella oil from the hardware store and stones to hold the wick in place at the bottom of the bottle. Old wine bottles citronella candles can help keep the mozzies away when you are entertaining outside.
Just a few creative ways to re-purpose old wine bottles into something pretty for your home, an event or your workspace.


Have you ever met a person that is not supremely happy with a big bowl of spaghetti and meatballs on a cold winter night….?
Pasta and red wine needs no introduction and go hand in hand, like kids and mud at the playground!
This recipe has a bit of twist on the traditional style of Italian spaghetti and meatballs with Thai style ingredients in the meatballs to add that little something different and can be a great way to introduce the younger members of your house to different foods.
You can also easily swap out the spaghetti for Hokkien style noddles if you prefer.
This dish takes about 35mins to makes, so it's super easy and will feed the whole family, it also pairs well with our Shiraz or Cabernet.
What you'll need
Meatballs
1 lb ground beef or pork
2 TB minced lemongrass
1 TB sesame seeds
1 lime, juiced
1 jalapeno, minced
2 cloves garlic, minced
5 large basil leaves, chopped
1/2 cup fresh cilantro, chopped
5 fresh mint leaves, chopped
2 tsp. soy sauce
1 tsp. ground ginger
2 TB fish sauce
1/2 cup bread crumbs
2 eggs
Pasta
1/4 cup + 2 TB olive oil, divided
1 onion, minced
2 tsp. soy sauce
6 cloves garlic, minced
6 cups chicken broth
1 packet of spaghetti noodles
2 cups thinly sliced carrots (optional)
Method
Preheat oven to 400 degrees. Spray a 9×13 glass pan or jelly roll pan with non-stick cooking spray.
In a medium-size mixing bowl, make the meatballs by combining all meatball ingredients until thoroughly mixed. Form into about 20 meatballs and place in the prepared pan. Bake in the preheated oven for 25 to 30 minutes.
While meatballs are baking make the pasta. Bring chicken broth to a boil in a large saucepan over high heat. Add in spaghetti noodles and cook until al dente according to package directions).
Meanwhile, eat 2 TB olive oil in a large skillet over medium heat. Add in onion and carrot and sauté for about 5 minutes until onions soften and begin to become translucent. Stir in soy sauce and garlic and cook an additional 1 minute.
Drain pasta and add into the skillet with remaining 1/4 cup olive oil. Stir to coat.
Serve pasta hot topped with meatballs.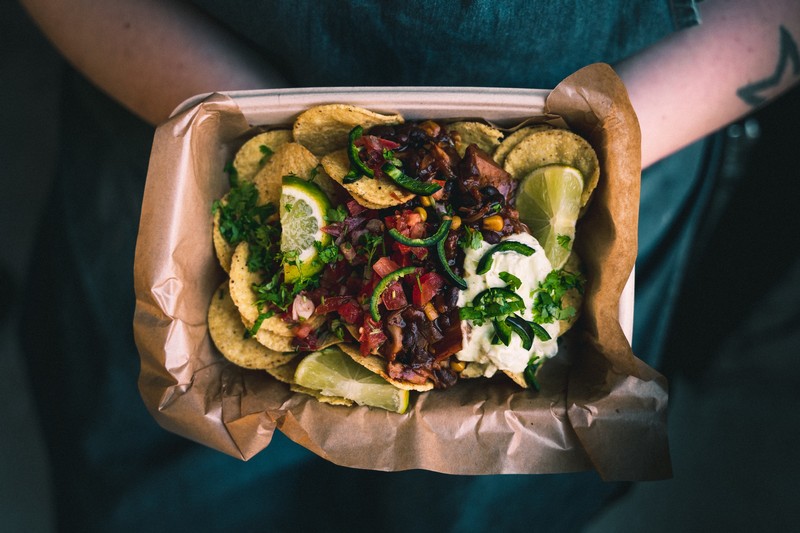 We're yet to meet a person who doesn't love a big bowl of nachos. I mean at its core it's chips and salsa deliciousness and generally a generous dose of guacamole too. It's guaranteed to keep even the fussiest of eaters happy.
Nachos can be a fun weeknight meal to make with the kids, or even jazz it up for a more sophisticated approach. It's the perfect dish to throw in the oven and hopefully, enjoy a guilt-free treat.
Here is a great and easy recipe for a delicious bowl of nachos. You can thank us later!
WHAT YOU'LL NEED:
3 teaspoons whole cumin seeds
3 teaspoons coriander seeds
2 tablespoons extra virgin olive oil
500g beef mince
1 red onion, chopped
¼ teaspoon ground cinnamon
5cm strip orange rind
400g can crushed tomatoes
185ml (¾ cup) water
400g red kidney beans, drained, rinsed
2 x 175g packets plain corn chips
160g (2 cups) coarsely grated cheddar
Sour cream, to serve
Sliced fresh red chilli or green chilli, to serve
GUACAMOLE
2 avocados, coarsely chopped
1 fresh green jalapeno, de-seeded, chopped
¼ white onion, chopped
2 tablespoons fresh coriander, chopped
2 teaspoons fresh lime juice
TOMATO SALSA
2 tomatoes, chopped
½ small red onion, chopped
½ cup fresh coriander, chopped
2 teaspoons fresh lime juice
METHOD:
Fry the cumin and coriander in a frying pan over medium heat for 1-2 minutes or until aromatic. Transfer to a mortar and pound with a pestle until coarsely crushed.
Heat the oil in a large frying pan over medium-high heat. Add the mince and cook, breaking it up with a wooden spoon for 5 minutes or until browned. Add the onion and cook, stirring for 5 minutes or until soft. Add the cumin mixture, cinnamon and orange rind. Cook for 1 minute or until aromatic.
Add the tomato, water and half the beans. Reduce the heat to low and simmer for 20 minutes or until the sauce reduces and thickens. Stir in the remaining beans.
Meanwhile, for the guacamole, place the avocado in a bowl. Use a fork to roughly mash. Add jalapeño, onion, coriander and lime and stir until well combined. Season.
To make the salsa, combine all the ingredients in a bowl. Season.
Preheat oven to 180C/160C fan forced. Spread the corn chips over a baking tray. Bake for 10 minutes or until warmed through.
Preheat the oven grill on medium-high. Transfer corn chips to 4 ovenproof dishes. Spoon beef mixture over and sprinkle with cheese. Grill for 2-3 minutes or until cheese melts. Top with guacamole, tomato salsa and sour cream. Serve with sliced chilli.


Is there anything more delightful than cracking open a bottle of red wine as the weather cools and we head towards winter, and then enjoying said wine by the fireplace or cozied up on the couch under a blanket?
As much as we love long summer days spent at the beach, wintery wine days can be pretty darn good too. But what is the best wine variety to get cozy with, in the cooler months?
Well, we recommend some good earthy red wines that are both warming and delicious.
Cabernet Sauvignon
We wouldn't be doing our region justice if we didn't talk about the warming and healing benefits of a good Cabernet Sauvignon. We might be biased but we reckon that a good drop of Cabernet can cure those crappy work days, or getting caught in a torrential downpour without an umbrella, and it pairs perfectly with nana's quilted rug, an open fireplace and some dark chocolate.
Grenache
For those looking for something a little lighter and easy-drinking for a mid-week tipple, you can't go past a delicious Grenache. Although not as light as a Pinot, but not heavy and punchy like a Shiraz or Cabernet, a pretty Australian Grenache (or even a Spanish one) can help you get through putting the kids to bed, is perfect served with a mini cheese platter, or outside by an open fire.
Shiraz
Probably the most quintessential red wine for cold weather in Australia, a beautiful bold Shiraz can help you get through those really crappy days. Or you can opt for something prettier like some of the newer style cool climate Shiraz wines that pair well with trackies and Ugg Boots.
And last but by no means least;
Merlot
A Merlot is a great go-to when you can't decide on any of the above-mentioned wines, or if you're just in the mood for a delicious, softer red wine. It's easy to drink, pairs well with lots of food types like cheese, chocolate and/or fruit, and is sure to warm you up.
What are your cool weather favourites? Would love to hear them.


If you are a parent, you might be breathing a big sigh of relief for school holidays ending, and the kiddies being back at school. But, it might also leave you in a state of panic having to cook those weekday dinners again. Or you might just be a time-poor business owner… Whatever your excuse, this is the soup for you.
We like to keep it easy and simple so that we can get little mouths fed and off to bed at a reasonable hour. And, after all the chocolates and sugar overload that comes with Easter and school holidays, this easy and quick chicken noodle soup is sure to keep everyone in the household happy and healthy.
What you'll need:
BROTH
3 cups / 750 ml chicken stock
2 garlic cloves, smashed
1 cm piece of ginger, sliced (optional, but highly recommended)
1 ½ tbsp light soy sauce (or normal all-purpose soy sauce)
2 tsp sugar
1½ tbsp Chinese cooking wine
¼ - ½ tsp sesame oil
TOPPINGS & NOODLES
6 oz / 180g fresh egg noodles
2 large bok choy plus/or other vegetables of choice
1 cup shredded cooked chicken (or other protein of choice)
1 scallion/shallot, (green part only) finely sliced (optional garnish)
Instructions
Place broth ingredients in a saucepan over high heat. Place lid on, bring to boil then reduce to medium heat and simmer for 5 - 10 minutes to allow the flavours to infuse.
Meanwhile, cook noodles according to packet directions.
Cut vegetables to the desired size. For bok choy, cut them into quarters (cut a cross into the base and tear it into neat quarters with your hands).
Pick ginger and garlic out of soup broth. Add bok choy and cook for 1 minute. Add chicken then turn the stove off.
Place noodles in bowls. Divide soup and toppings between bowls. Garnish with shallots (if using).
Great served with chilli paste or fresh chillies.
Enjoy.