Living the dream in Singapore was an idea born out of "How fun would it be to…." take some of our nearest and dearest club members on an adventure of a lifetime.
And what better place than in gorgeous Singapore a food and travel mecca!
And... it's a lot warmer than the Coonawarra at this time of the year.
We could talk all day about the fabulous time that we had on our trip.
But a better way to get the down-low on the trip was asking one of our attendees their thoughts.
So here are the thought on Living the Dream in Singapore from one of our fabulous club members Tony who came along with wife Ange.
Why did you decide to come to Singapore with us?
We decided to join LTD because we really enjoy Stevo and Emma's company (Who wouldn't.. wink, wink)
And the opportunity to experience fine Singapore dining with the old-world wines compared to the Raidis range, which we were lucky enough to do at the second-night dinner.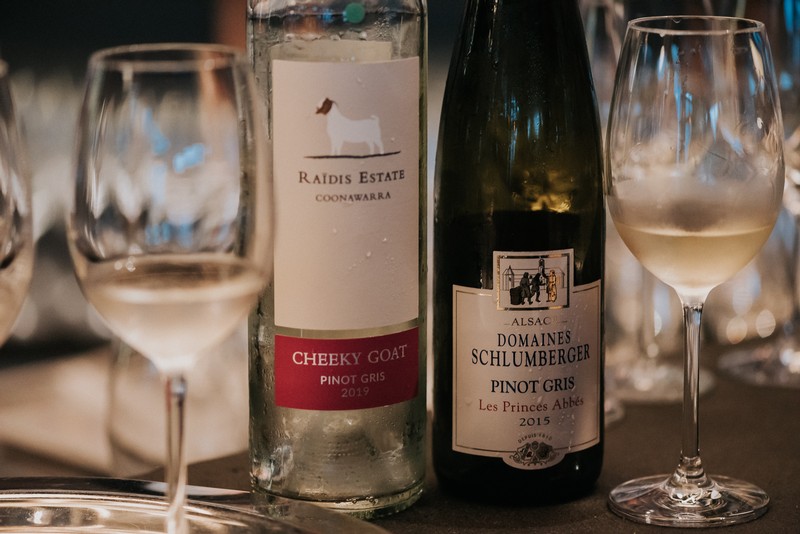 What was your favourite part of the trip?
It's hard to isolate a single favourite part of the trip because the dinners and welcome drinks were all fantastic.
The opportunity to have a private room in Skai Bar overlooking the quay and harbour was simply spectacular.
The cooking class conducted by home cooks who have been supported back into the workforce was brilliant.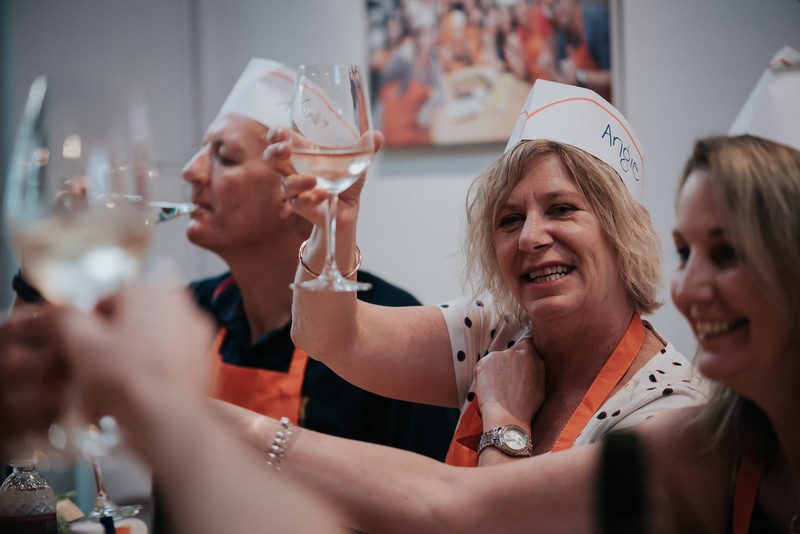 And we took the opportunity to make a holiday for the week, and Singapore has plenty to offer for everyone - great choice.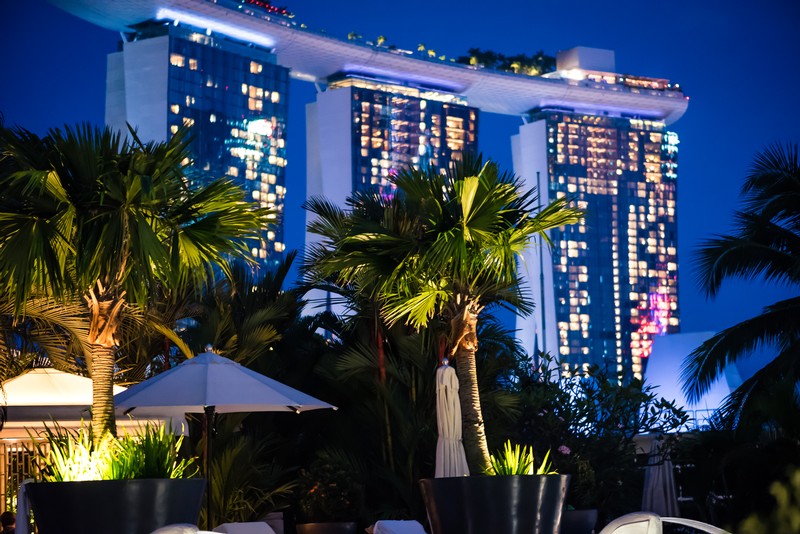 When in Singapore you need to try?
When in Singapore you need to try the Skai Bar, Level 33, Violet Oon restaurants and some of the local hawkers' markets for local treats (some are Michelin Star rated).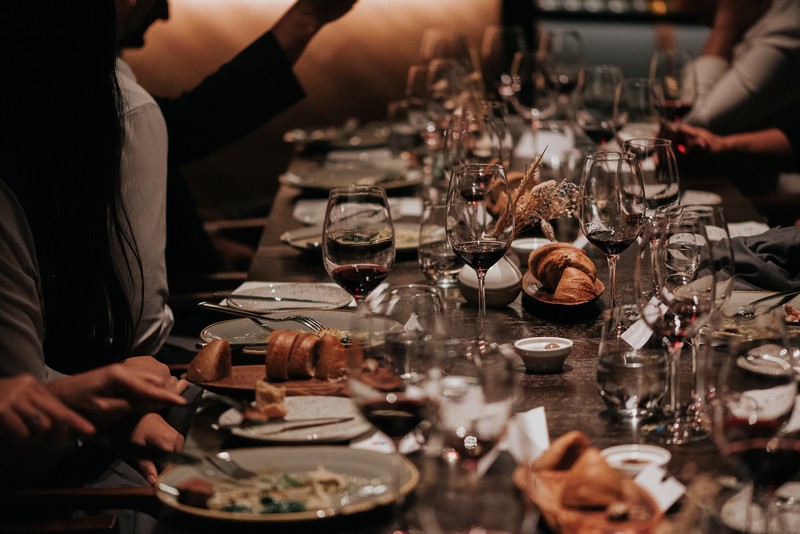 There are plenty of bars and restaurants that cater to cheap as well as high-end dining. We found a beautiful Thai Green Beef curry near Arab Street.
The Wine and Gourmet Friends restaurant near Chinatown is brilliant, and William is a great host!!
What is your favourite Raidis Estate Drop
My favourite drop from Raidis is 'The Trip' but the drink for every day is their Merlot.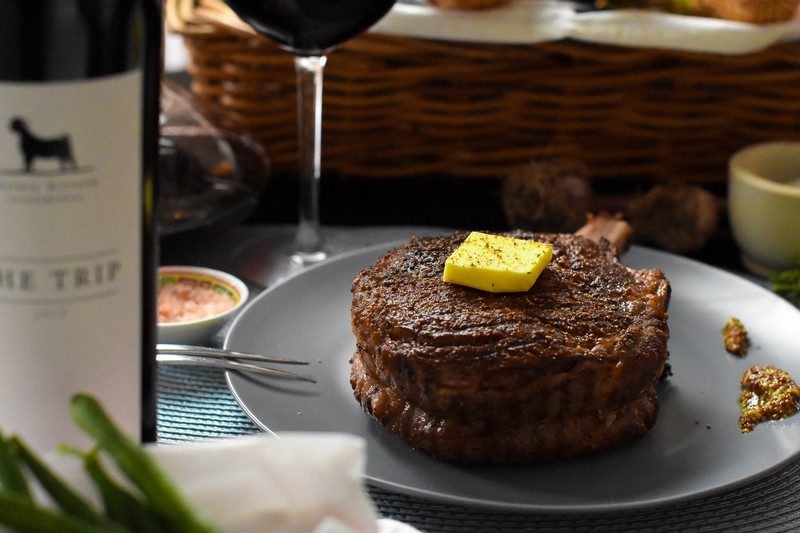 If you could describe the trip in a couple of words, what would they be?
Live, Love, Laugh 💕💕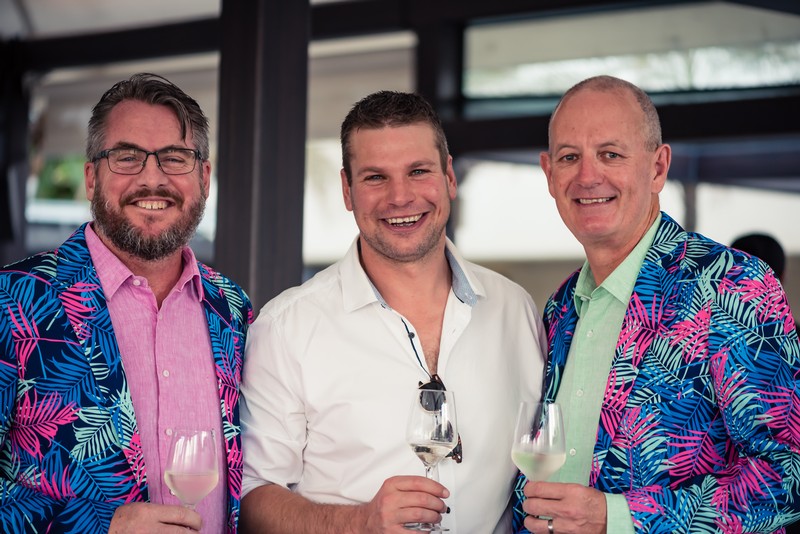 Tony pictured far right.

Southeast weather warmers
The colder months are coming, and as we say farewell to summer many Australians go into a sort of hibernation mode, dreaming of summer and warmer days when they can travel and do the things they want to do.
We say don't wait for the warmer months to travel. Winter getaways can be just as fun, if not more so, and there are so many things to do out there that are good for the soul.
If you are looking for a cheeky Autumn or Winter getaway here are our top five.
Head to the beach
Sounds like a crazy idea to head to the beach during the winter months, right? But being in a South Australian coastal town in winter can make for an enjoyable trip. With fewer crowds, think long walks on the beach in jeans and cuddly jumpers, wines in the local pub by the fireplace, shopping in the local stores, and cooking hearty meals in a holiday house. It can also be the perfect trip with a bunch of friends. Spots like Robe and Beachport can make for excellent winter warmers.
Take a cruise down the mighty Murray.
Cruising down the mighty Murray River in a houseboat with the family or a group of friends is the perfect winter getaway. You can stay out of the cold but still watch the scenery drift past while you play board games and drink yummy wines. Get everyone to bring along a quirky bottle of wine and cook a meal to match and make it fun. And, many houseboats have the bonus of outdoor spas which are sure to warm you up.
Wine time
You knew we were going to go there, but visiting a wine region a little bit further away from home base for a couple of days will satisfy your need for a bit of adventure and possibly romance. Days spent wine tasting, long lunches by fireplaces, and sampling delicious red wines are sure to keep you warm. We have beautiful wine regions that are a little further afield and make great destinations for a getaway. Isn't it time you visited the Coonawarra?
Out in nature
Camping is not everyone's cup of tea, but winter camping trips can be full of fun. Open fires, teaching the kids how to cook damper and roast marshmallows. A techno free getaway with no mobile phones or social media and a chance to get cozy in a tent.
Visit a heritage site.
Visit somewhere you've always wanted to go but never made the time to. The Naracoorte caves are a great place to take the kids, teach them some history, and learn something yourself too. The Mount Gambier blue lake is up there with places to visit also.
So, get out there in the cooler months and enjoy all South Australia has on offer.