13 May 2019 | Raidis Estate, Raidis Recipes | Raidis Estate
Treat night or just comfort eat night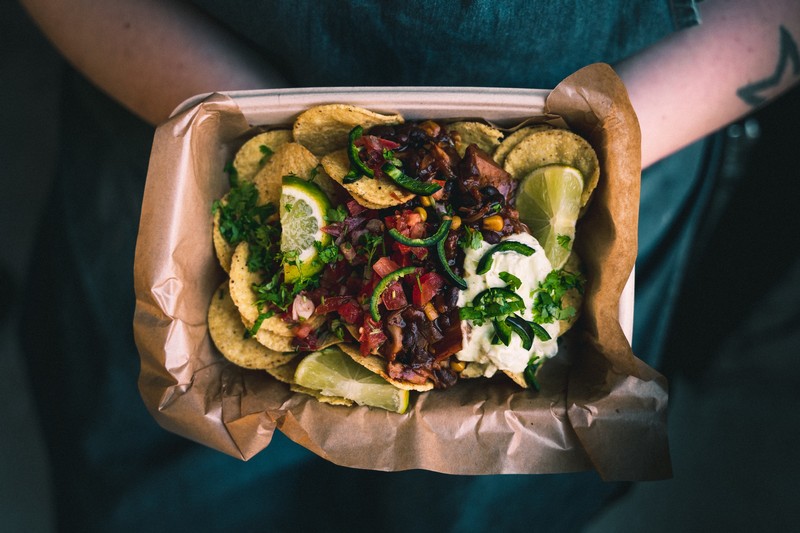 We're yet to meet a person who doesn't love a big bowl of nachos. I mean at its core it's chips and salsa deliciousness and generally a generous dose of guacamole too. It's guaranteed to keep even the fussiest of eaters happy.
Nachos can be a fun weeknight meal to make with the kids, or even jazz it up for a more sophisticated approach. It's the perfect dish to throw in the oven and hopefully, enjoy a guilt-free treat.
Here is a great and easy recipe for a delicious bowl of nachos. You can thank us later!
WHAT YOU'LL NEED:
3 teaspoons whole cumin seeds
3 teaspoons coriander seeds
2 tablespoons extra virgin olive oil
500g beef mince
1 red onion, chopped
¼ teaspoon ground cinnamon
5cm strip orange rind
400g can crushed tomatoes
185ml (¾ cup) water
400g red kidney beans, drained, rinsed
2 x 175g packets plain corn chips
160g (2 cups) coarsely grated cheddar
Sour cream, to serve
Sliced fresh red chilli or green chilli, to serve
GUACAMOLE
2 avocados, coarsely chopped
1 fresh green jalapeno, de-seeded, chopped
¼ white onion, chopped
2 tablespoons fresh coriander, chopped
2 teaspoons fresh lime juice
TOMATO SALSA
2 tomatoes, chopped
½ small red onion, chopped
½ cup fresh coriander, chopped
2 teaspoons fresh lime juice
METHOD:
Fry the cumin and coriander in a frying pan over medium heat for 1-2 minutes or until aromatic. Transfer to a mortar and pound with a pestle until coarsely crushed.
Heat the oil in a large frying pan over medium-high heat. Add the mince and cook, breaking it up with a wooden spoon for 5 minutes or until browned. Add the onion and cook, stirring for 5 minutes or until soft. Add the cumin mixture, cinnamon and orange rind. Cook for 1 minute or until aromatic.
Add the tomato, water and half the beans. Reduce the heat to low and simmer for 20 minutes or until the sauce reduces and thickens. Stir in the remaining beans.
Meanwhile, for the guacamole, place the avocado in a bowl. Use a fork to roughly mash. Add jalapeño, onion, coriander and lime and stir until well combined. Season.
To make the salsa, combine all the ingredients in a bowl. Season.
Preheat oven to 180C/160C fan forced. Spread the corn chips over a baking tray. Bake for 10 minutes or until warmed through.
Preheat the oven grill on medium-high. Transfer corn chips to 4 ovenproof dishes. Spoon beef mixture over and sprinkle with cheese. Grill for 2-3 minutes or until cheese melts. Top with guacamole, tomato salsa and sour cream. Serve with sliced chilli.
Comments
Commenting has been turned off.