16 March 2020 | Raidis Estate
Hearty French onion soup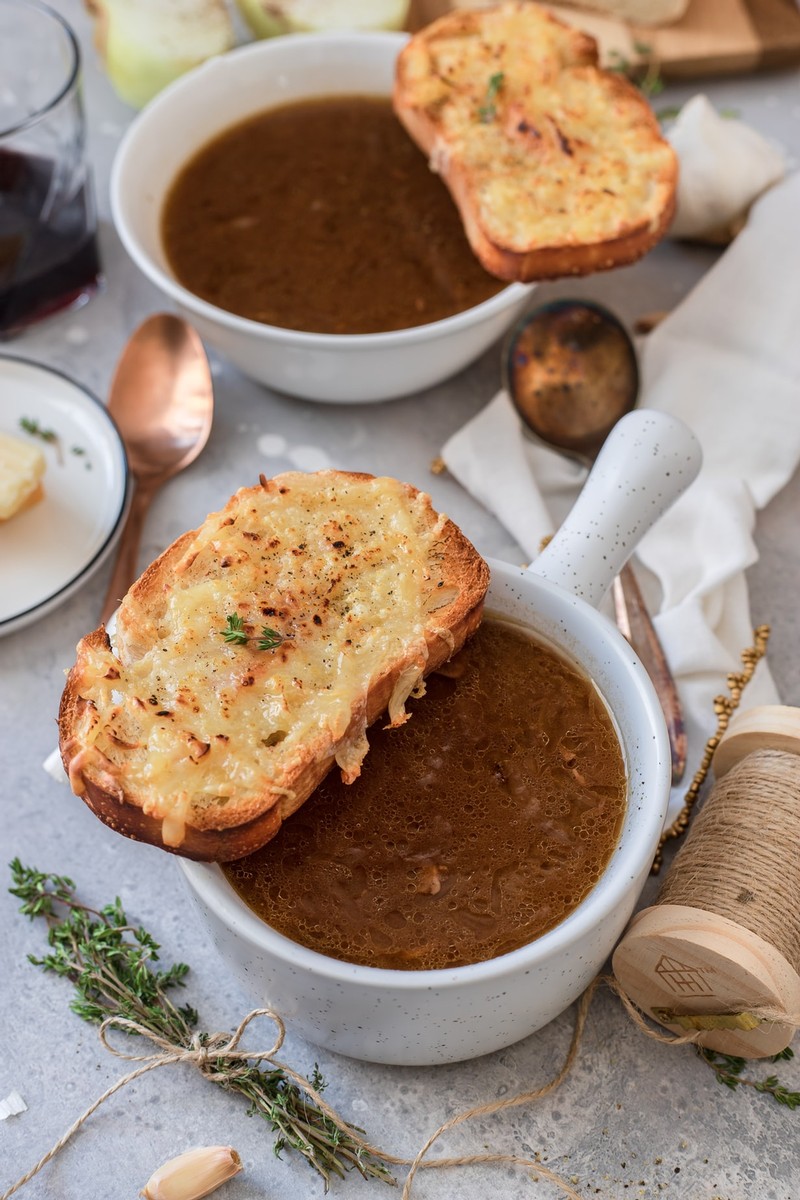 As the world descends into lockdown, it's a great time to hang up the March Madness boots, get into your comfy clothes, get in the kitchen, put some good tunes on and do some cooking.
Nothing is more satisfying and good for the anxious soul than a delicious soup, to keep you healthy, and to freeze portions for those nights that you just can't be bothered to cook.
This French onion soup pairs perfectly with cosy nights on the couch, crusty cheesy bread and a little bit of social distancing. Oh, and whatever wine you've got chilled in the fridge!
Enjoy.
What you'll need:
60g butter, chopped
2 tablespoons olive oil
6 (1kg) brown onions, thinly sliced
2 teaspoons brown sugar
2 tablespoons plain flour
4 cups beef style liquid stock
Method:
Heat butter and oil in a saucepan over medium-low heat until sizzling. Add onions and 1 teaspoon salt. Cook, uncovered, stirring often, for 45 to 50 minutes or until onions are very soft. Stir in sugar and cook, stirring frequently, for 10 minutes or until onions caramelise.
Add flour to saucepan and cook, stirring, for 2 minutes. Add stock and 2 cups water. Reduce heat to low and simmer, uncovered, for 15 minutes to allow flavours to combine.
Make cheesy bread Preheat oven to 180°C. Spray both sides of bread with oil. Rub both sides of bread with garlic. Arrange bread on 2 baking trays.
Bake, turning once, for 10 to 12 minutes or until bread is lightly golden. Sprinkle cheese over 1 side of bread. Return to oven for 3 to 4 minutes or until cheese melts.
Ladle soup into bowls. Top with cheesy bread, season with pepper and serve.
Comments
Commenting has been turned off.