9 February 2018 | Raidis Estate, Raidis Recipes | Raidis Estate
Happy V-Day Lovers

Happy V-Day Lovers
With V-Day fast approaching, deciding how to celebrate can be hard; do you brave the restaurants? Buy flowers? Or our favourite.... get some wine!
It's not a day that needs to be over complicated! It can be fun and spent at home with your beloved.
To go with a delicious Raidis Estate wine purchase, how about an easy to make mussel pasta dish that is sure to WOW?!?
Raidis Estate to the rescue!
What You'll Need

1 x Onion diced
5 x Cloves of garlic
1 tsp Chilli paste
6 Full Anchovies
¼ Cup Capers
1 Large tin of Diced Tomatoes
½ Cup of pitted Black Olives
A couple of handfuls of pasta – Homemade or store bought
1 Bag of Mussels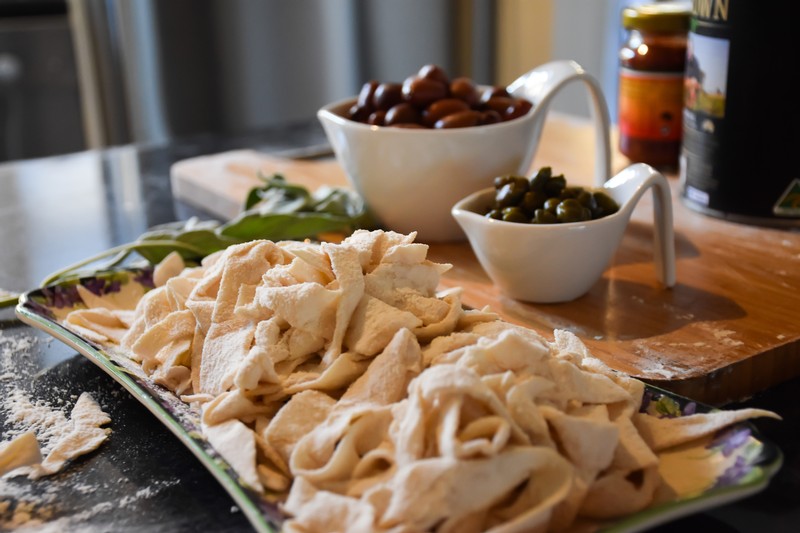 Method
Finely dice up onions and garlic, and fry in a large frying pan on stovetop with some heated olive oil. Once they are lightly browned, add the tomatoes, capers, olives, chilli paste and anchovies.
Meanwhile, in a separate saucepan bring a pot of boiling water to the boil and cook up pasta according to instructions or till Al-dente if homemade.
Cook sauce for 3-5 mins (or until lightly reduced) on a medium simmer and then add mussels to the sauce, cook for another 5mins with a lid on the saucepan (or until mussels are cooked).
Drain the pasta and return to the saucepan, toss pasta in olive oil and add into the mussel sauce mix.
Serve in a large bowl with crusty bread on the side and a delicious glass of Raidis wine.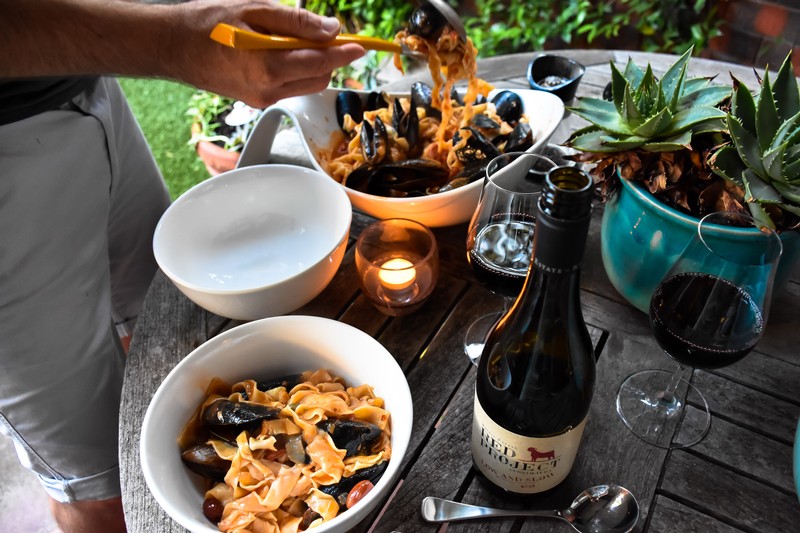 Voila, your beloved with thank you for it and you may win some major brownie points too!
Oh, and you can thank us later! Enjoy.
Comments
Commenting has been turned off.