26 June 2018 | Raidis Estate
Finding your Kefi

Kefi - When a Greek person mentions the word, kefi, on the surface they are referring to: joy, spirit, passion, happiness, triumph, mojo, excitement, feeling good, having fun, or loving life. Kefi is more a feeling than a word.
Paying homage to our Greek heritage is all about making delicious wines that pair with non-pretentious, yummy food to be shared at the table with family and good friends.
Chris and Fran moved to the Coonawarra over 60 years ago from Greece to live and work the land. The love of the land and the love of cooking is something that has been shared across the now three generations of the Raidis family in the Coonawarra.
In the spirit of Kefi (also the name of one of our beloved wines), here is a recipe that is sure to impress.
What You'll Need

THE OCTOPUS:
3 tablespoons olive oil
1 Spanish onion, peeled and diced
1 clove garlic, peeled and minced
½ cup carrots, peeled and diced
1 small can tomato paste
1 cup white wine
1 medium cleaned octopus, about 2 to 4 pounds, preferably fresh
3 tablespoons fresh thyme leaves
1 bay leaf
Salt and freshly ground pepper to taste
THE SQUID:
¾ pound fresh cleaned squid, tentacles separated from the body
¼ cup, plus 4 teaspoons, extra-virgin olive oil
2 cloves garlic, peeled and minced
2 tablespoons fresh rosemary, finely chopped
½ teaspoon salt, plus more to taste
Freshly ground pepper to taste
1 lemon, thinly sliced
2 tablespoons coarsely chopped parsley
Method
Heat 1 tablespoon of the olive oil in a large pot over medium heat. Add the onion, garlic and carrots and cook until the onions are clear about 5 minutes. Add the tomato paste, wine, octopus and herbs. Cover with water and simmer until the octopus is fork-tender, about 3 hours.

Meanwhile, run a knife along 1 side of each squid tube from the opening to the pointed end. Open the flap and score each piece, without cutting through the flesh. Place the squid in a bowl and toss with 1/4 cup of the olive oil, garlic, rosemary, 1/2 teaspoon salt, pepper and lemon. Marinate for 2 hours.
Remove the octopus from the liquid and let cool slightly. Heat a grill, preferably using hardwood, until very hot.
Cut the legs off the octopus at the base of the body and discard the body. Brush the legs with 2 tablespoons of olive oil, season with salt and pepper and place on the grill for a few minutes. Remove the squid from the marinade and place the tentacles on the grill.
Add the squid bodies, laying them out flat. Cook the octopus legs until charred and cook the squid just until it turns opaque. Divide among 4 plates, drizzle with the remaining olive oil, season with salt and pepper and sprinkle with parsley.

Oh, and you can thank us later! Enjoy.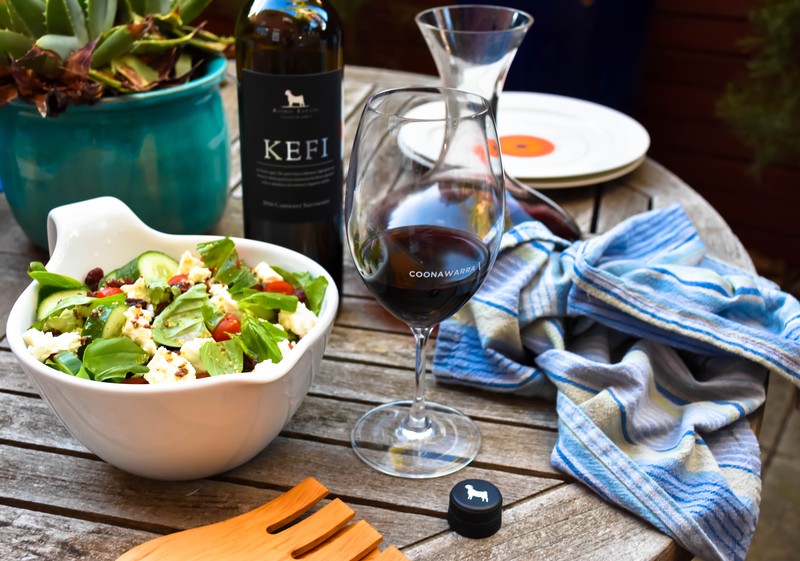 Comments
Commenting has been turned off.