26 March 2018 | Raidis Estate | Raidis Estate
Easter Road Trips

Easter Road Trips
Easter long weekend is fast approaching, and for many Australian families that means packing the kids, all the luggage, the family dog and maybe even the kitchen sink into the car!
You might be getting out of the hustle and bustle of the city for a beach getaway, or heading to spend time with family, and travelling with kids can be anything less than amazing! We hear you… Pass the wine!
Living in the Coonawarra, we are wedged between Adelaide and Melbourne, so travelling road trips are a common occurrence. We know the open road well! So before you buckle everyone into the car here are our hot tips:
Preparation is key
We all know that last minute dash to hit the road heading into a long weekend. So much to do so little time, but it is worth being prepared and having things on hand to keep young minds entertained, some cool tunes to listen to, and snacks. Snacks are super important. If you are travelling through country towns this Easter there may not be a lot open so be prepared. No one likes a hangry traveller.

Plan some breaks
Don't be that person that refuses to stop for anyone! Plan some breaks. There are a lot of cool things to see out there; beautiful natural wonders and some man-made ones as well. We think the Coonalpyn silo art is a winner of a picnic spot if you are heading down from Adelaide, and it'll keep the kids entertained as well.
Entertainment
Goes back to being prepared but if you are travelling with kidlets, have lots of options to keep them entertained. No one wants a fight to break out in the car on the way to Easter break. Bring games, ipads, music or play a good old-fashioned eye spy game.
Stop somewhere new
The number of times we hear "Oh we travel past the Coonawarra all the time on our way to Melbourne" or such and such, is huge. Plan to go somewhere new. Don't just do the same drive on autopilot from your hometown to your beach shack. Explore a little and see what is out there. Deviate from the chosen path once in a while.
Support a local business
Country towns and businesses are the lifeblood of the open roads. Support a local roadhouse, fish and chip shop or winery along the way. Because you are supporting people's livelihoods and helping businesses grow.
Hitting the open road for a long drive is not everyone's idea of fun, but by breaking it up and planning well, it can be less stressful.
And be safe on the roads this Easter.
If you haven't prepared for the road this Easter we can help you out:
GRAB A BILLY BOX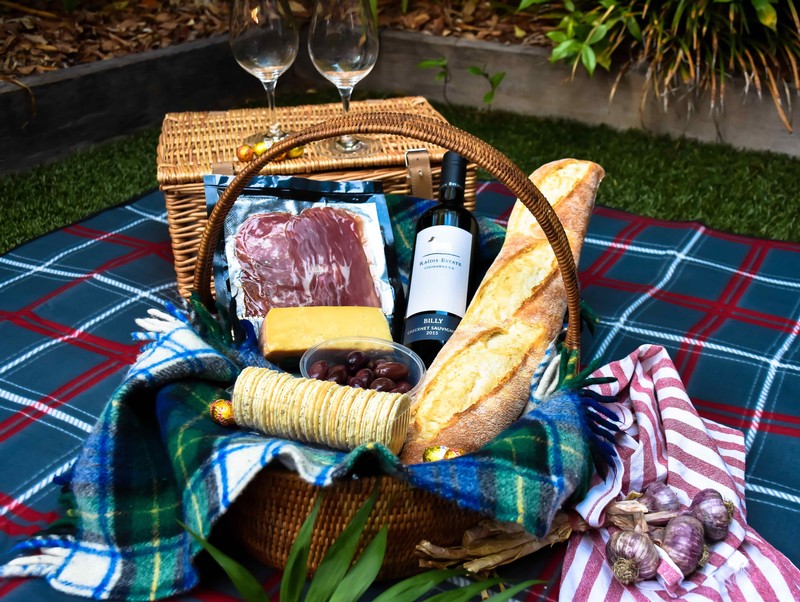 Swinging through the Coonawarra and no idea where to stop and eat on the road?

You can pre-order a 'Billy Box' picnic pack handpicked by the team at Raidis Estate. Items picked by us to get you through the car drives or help you unwind when you reach your destination.

Includes:
Cheese, Bread Stick, Olives, Crackers and sliced meats.

And most importantly a bottle of your favourite Raidis wine – Pick between the Merlot, Cab Sauvignon, Shiraz, Pinot Gris, Riesling or Sauvignon Blanc.

$100 + GST – 24-hour notice on all orders. Please let us know the wine you would like when booking.

AND REMEMBER TO TAG US WHEN YOU OPEN YOUR BILLY BOX, WE'D LOVE TO SEE YOUR SNAPS: #BillyBox #Raidisestate 🎁
Comments
Commenting has been turned off.