22 July 2019 | Raidis Estate
Cooking up a storm Singapore style

On our recent trip to Singapore, we were fortunate enough to take our Billy Goat club members on a culinary adventure with a cooking class at Food Playground in Chinatown. This day was one of the many highlights of the trip and was thoroughly enjoyed by all.
We arrived at Food Playground and were instantly met with smiles and welcomes by Daniel and his team.
Daniel is passionate about creating social impact and championing the underdogs. He created Food Playground after quitting his corporate career to do something he really cared about, and he's never looked back since.

Through Food Playground, Daniel has inspired many stay-at-home mothers to return to the workforce by providing them with flexi-work arrangements and opportunities to regain their confidence and discover their hidden talents.
The team at Food Playground led us through a fun and hands-on cultural cooking experience, starting with some explanations of how and where these famous dishes come from in Singapore cuisine, and how the different versions of dishes create the melting pot that is Asian cuisine.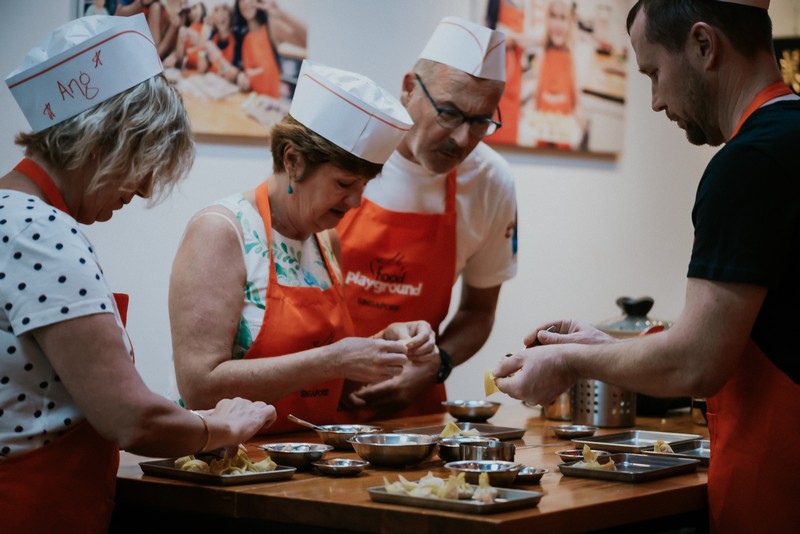 Then Daniel's female-led and passionate team got us into the nitty-gritty of making steamed chicken, chicken rice, and wontons. We chopped, steamed, peeled and carefully prepared the wontons.
It was hands-on, informative and most of all fun.
If you are in Singapore for a visit and are looking to learn some cooking skills and background about local cuisine, we cannot recommend Daniel and his team highly enough.
We had so much fun and will be back again next year for more…

You can check out Daniel and the team at Food Playground HERE

Bon appetite
Comments
Commenting has been turned off.