1 June 2021 | Raidis Estate | Raidis Estate
Cheese and wine pairing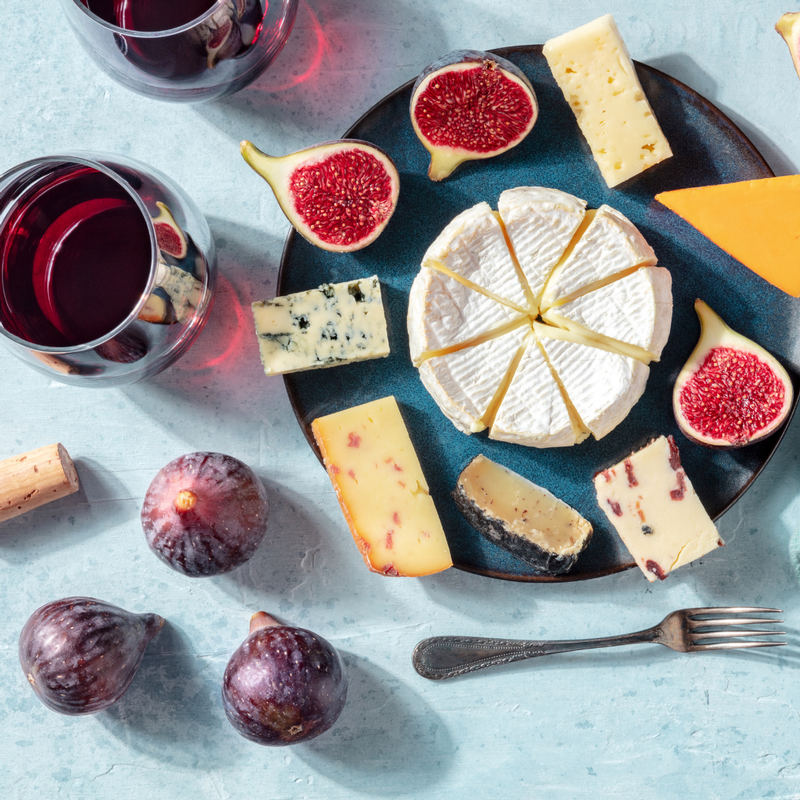 Winter is here, and it means more time spent inside with our family and friends.
If you are in the mood for entertaining or just want to hibernate and live off cheese and wine for the winter months, this guide to cheese and wine pairing will be your best friend.
You can thank us later!
Sauvignon Blanc
Sauvignon Blanc pairs perfectly with many artisanal kinds of cheese, but its favourites tend to be Cheddar, Gouda, Havarti, Monterey Jack, Muenster, Parmesan, and Swiss and other alpine-style cheeses.
Riesling
With its high acidity, Riesling makes a compatible match with goat cheese. The acidity of the wine echoes with that of the cheese.
Pinot Gris
First, you need to find a cheese that can trade body blows with the Pinot Gris' bright acidity. An excellent place to start is with fresh goat's milk cheese.
Sparkling Wine
Bubbles pairs perfectly with aged Swiss, is a natural partner for fizzy wines like Champagne, Prosecco and other Sparklers.
Merlot
Merlot goes hand in hand with gouda, gorgonzola, brie, Jarlsberg or parmesan.
Shiraz
For hard cheese enthusiasts, you can never go wrong with cheddar. Robust and nutty with a pleasantly sharp finish, a fruit-forward Shiraz will complement the cheese nicely.
Cabernet Sauvignon
Wines with a long finish, such as Cabernet Sauvignon, demand cheeses with complex flavours that can stand up to that finish, and aged cheddars tend to be the best pairing for various styles of cabernet sauvignon.
Comments
Commenting has been turned off.