21 May 2018 | Raidis Estate | Raidis Estate
A hand in the vineyard
A hand in the vineyard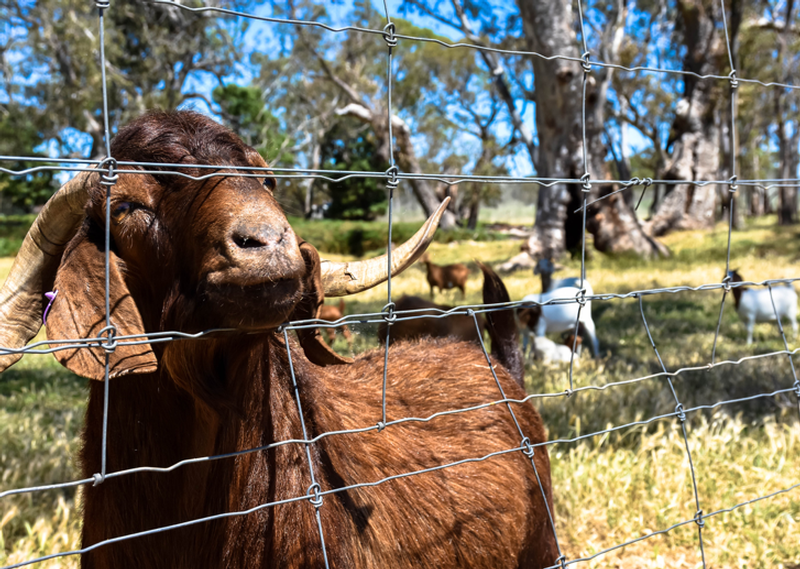 At Raidis Estate winery we are passionate about making the best quality wines possible, and being an estate grown winery, we strive to deliver a great product from vine to bottle.
We are passionately involved in the whole process of growing the grapes and making the wine, so we can ensure a quality product and a great wine for you to enjoy with family and friends.
As part of our aim to be as sustainable as possible, we allow our family goats into the vineyards after we've hand selected the fruit to eat the remaining grapes.
These guys are serious vineyard hands, and this process helps to keep the vineyard clean and minimises disease pressure in the growing season.
The goats eat grass & weeds during the winter too so that we don't need to spray or slash during this period. They are a winemaker's best friend!
And at the moment, our goats are back doing what they do best. They've recently moved into our vineyards now that vintage is done to eat all the leftover grapes and weeds, and clean up our vines ready for the next growing season.
If you are heading to Coonawarra, pop by to have a taste of some Raidis Estate wines, and while you're there you might also get to meet a goat or two and see these workers in action.
Comments
Commenting has been turned off.